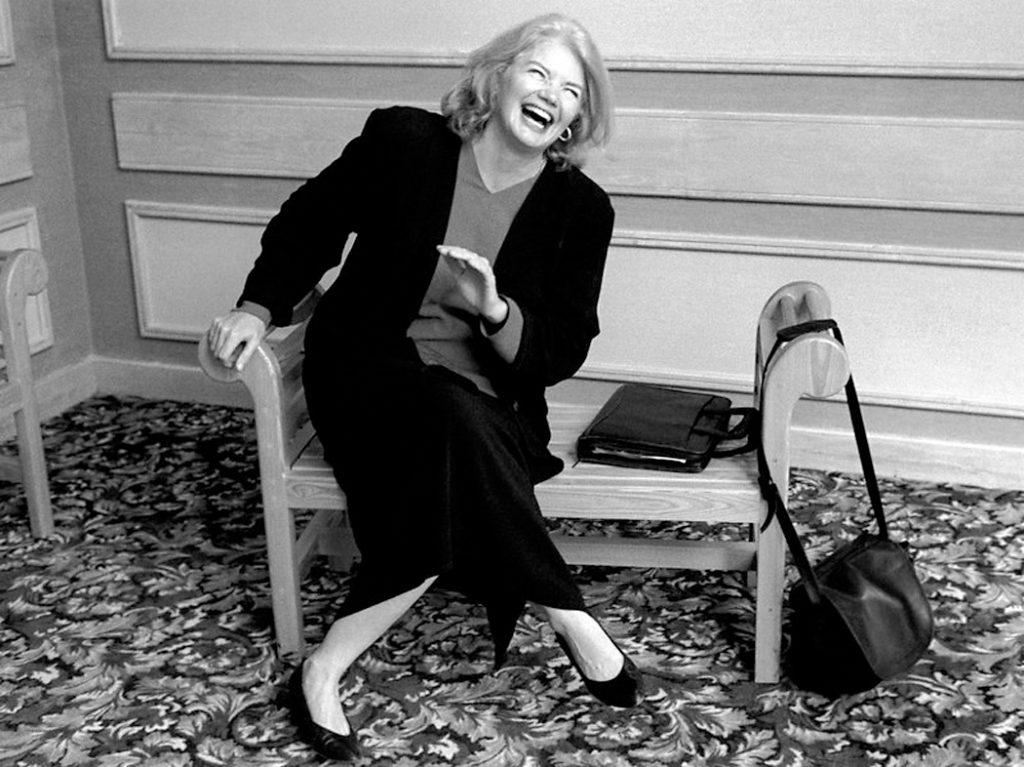 "As they say around the Texas Legislature, if you can't drink their whiskey, screw their women, take their money, and vote against 'em anyway, you don't belong in office."   —Mary Tyler "Molly" Ivins
(Raise Hell: The Life and Times of Molly Ivins plays at FilmScene in Iowa City  through November 7, 2019.)
If you're unfamiliar with a legendary liberal Texan named Molly Ivins (1944-2007), Raise Hell will make you grateful that you finally met her. And even if your appreciation is tempered by your own personal leanings, this documentary promises an entertaining introduction to a six-foot-tall maverick in size 12 shoes, whose brash but humorous commentaries defied Texas politics.
In the days when politics and journalism belonged to the good ol' boys, Molly was never intimidated. Her newspaper column, which was syndicated in 400 media outlets, as well as her best-selling books, confronted the corruption and hypocrisy of elected government officials. Texans adored, feared, admired, or hated Molly Ivins. She was simultaneously rated as the best and the worst political columnist, which confirmed to Ivins that she was doing her job.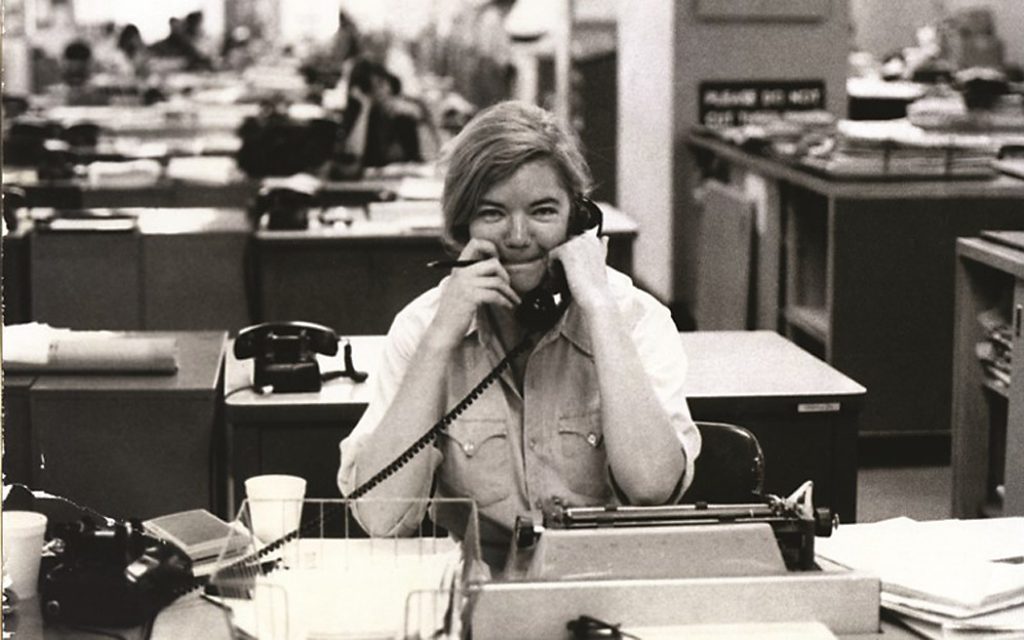 What set Ivins apart from angry cynics was that her commentaries were always slathered in humor. And to Molly's fans, it was obvious that her passion for truth was born of her love of state, country, and the Bill of Rights, and of her compassion for the poor and under-represented. To Republicans, Ivins may have sounded like an elite outsider. But she was genuinely one of them, a flag-waving, gun-toting Texan from Houston who treated beer and cigarettes like a food group.
From filmmakers Janice Engel and Monique Zavistovski, Raise Hell includes vintage photos and footage of the Ivins family and throughout Molly's life, which ended too soon. It's narrated by the insightful commentaries of friends and family, and political commentators like Rachel Maddow and fellow Texan Dan Rather. This memorable tribute would probably earn Molly Ivins's seal of approval, drenched in humor from the great beyond. And we can only imagine her take on our national drama that we call news. We're sure she would capture it with her signature blend of wisdom and wit. A