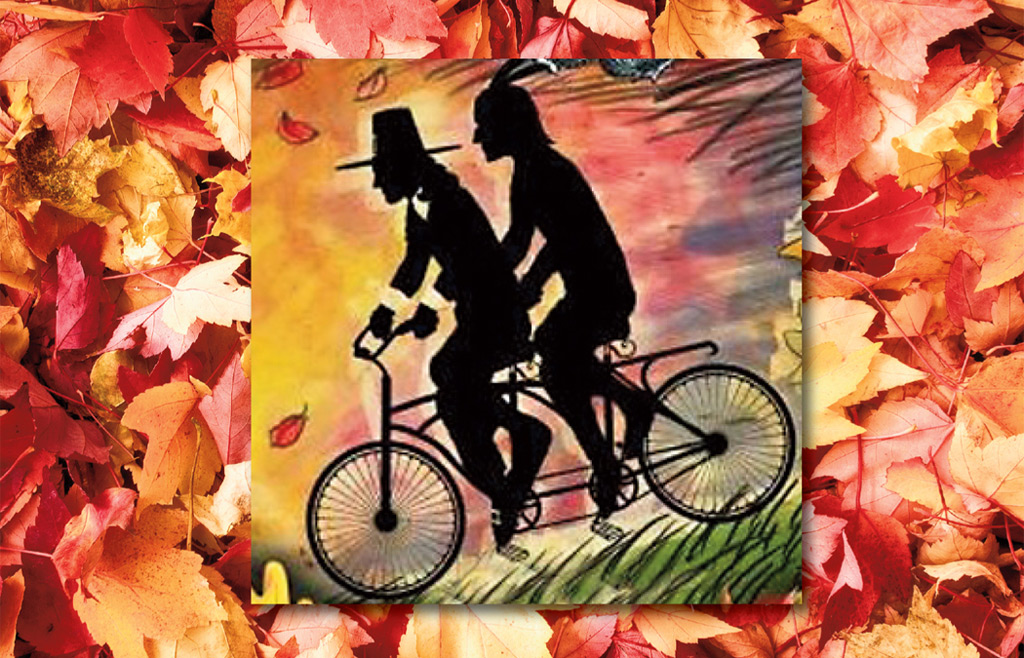 It's Cranksgiving time!
Originating in New York City in 1999, each year Cranksgiving events throughout the country help provide thousands of families in need with a wealth of food during Thanksgiving week.
What is Cranksgiving? It's is a food drive on two wheels: part bike ride, part food drive, and part scavenger hunt. And this year, for the first time, Iowa City, via Big Grove Brewery, will be joining the national charity movement! Food items collected during the Iowa City event will stay local, serving two nonprofits: the CommUnity Crisis Services & Food Bank and Table to Table.
Join fellow cyclers at Big Grove Brewery & Taproom, 1225 S. Gilbert Street, on Saturday, November 9, 2019 (rain date is Sunday, November 10th). You can register by Nov. 8 online, or on-site at 11 a.m. on the day of the event. The official whistle time for the ride will be 12 p.m. noon.
Bring your bike, a helmet, a bag, a lock, your internal GPS, and some cash to buy snacks and other necessities en route. Riders will be provided with a grocery list of various items to buy from specific grocery stores, as well as some optional destinations of their choosing around town. It's recommended that participants take some time before the ride to strategize their route, especially if they intend to race against the clock. Cyclers will return with their receipts, needed to tally their items and to ensure eligibility into the raffle for some awesome prizes.
Note for the casual rider: A race pace is not required! Go at your own speed, just remember to return to Big Grove at 2:30 p.m. with any acquired goods.
That said, there will be individual awards, including recognition for the three fastest riders, the "Big Spender," and more. Awards and some fine words from the event sponsors will begin sometime after 3 p.m. Stick around to socialize and celebrate your charitable good!
For folks who'd rather not ride, but would prefer to make a donation, they can do so on-site at Big Grove Brewery. A $20 minimal donation is encouraged. Checks should be made payable to: CommUnity Crisis Services and Food Bank and/or Table to Table.
Got questions about the event? Contact Nick Maddix at moonlightrose44@gmail.com.
***
For those wanting to take part in Cedar Rapids' Cranksgiving on Nov. 17, check out the event hosted by Goldfinch Cyclery.