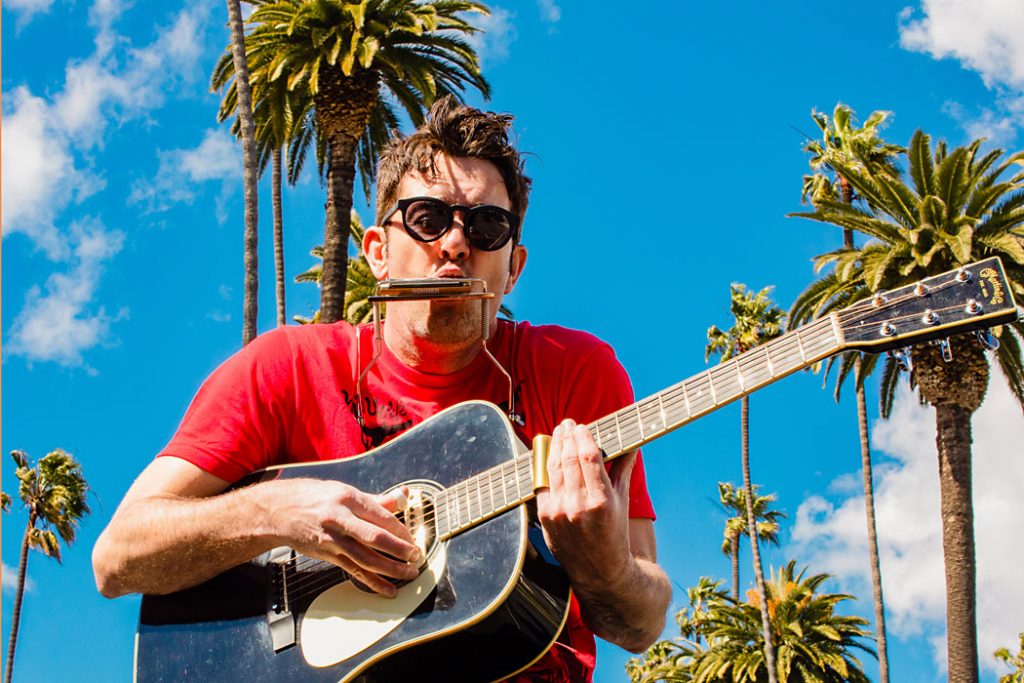 Born and raised in the City of Brotherly Love, G. Love (a.k.a. Garrett Dutton) named his record label Philadelphonic and even released an album with that title. Most music fans associate the city with the early rock promoted by Dick Clark (Chubby Checker, Bobby Rydell, Dee Dee Sharp) or the later soul productions of Kenny Gamble and Leon Huff (the O'Jays, Teddy Pendergrass, Jerry Butler). But G. Love said he was too young for that stuff. He was born in 1972.
"The music that made me was dictated by when I came of age as a teenager," G. Love said over the phone from his Cape Cod home. He moved to Massachusetts more than 15 years ago. "For me it was two things: hip-hop and the blues." Most people do not know or remember that gangsta rap originated in 1985 with Philadelphia's Schoolly D's "P.S.K. What Does It Mean" about the street gang Park Side Killas, a song that featured graphic references to sex, drugs, and guns. G. Love said he and his friends would search out the burgeoning hometown hip-hop scene by checking out early local rap acts such as the Roots and the Goats.
"The other thing people don't recognize about Philadelphia is its folk music heritage," G. Love said. His parents took him to the annual folk festival, where he saw John Hammond, Jr., and other blues musicians perform. The Philadelphia Folk Society, which sponsors the event, has presented the best American roots artists to audiences for more than 50 years. "Even though I lived in the city," G. Love said, "I got to hear authentic Delta blues, bluegrass, hill country music—the real deal—when I was a kid." He still recalls many of the acts he saw because of the strong impressions they made.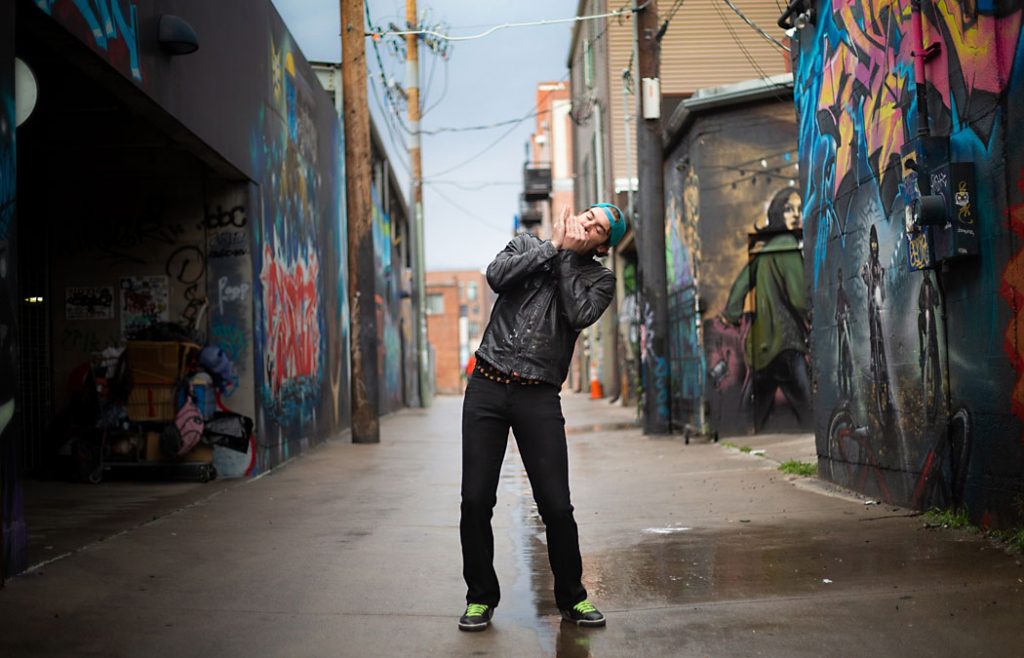 Ironically, he said his biggest regional influences were the Hooters (from Live Aid), George Thorogood (whose band was then called George Thorogood and the Destroyers), and the Blues Brothers. They might have been mainstream, but that did not detract from their allure. "All of these things—hip-hop, folk, blues, and pop—became part of my development as a person," G. Love said. Whether it was cool or not, he loved it all.
"Then one day, I was a bit drunk and happy and just playing around, when I started singing the lyrics to Eric B. & Rakim's hip-hop hit 'Paid in Full' while playing a Dobro guitar blues lick—and bam! It hit me. The connections between the two worlds were already in me, and as far as I knew, I was the only one this had occurred to," he said excitedly. If one dug deep enough, the musical associations could be found in the history and culture of the two genres.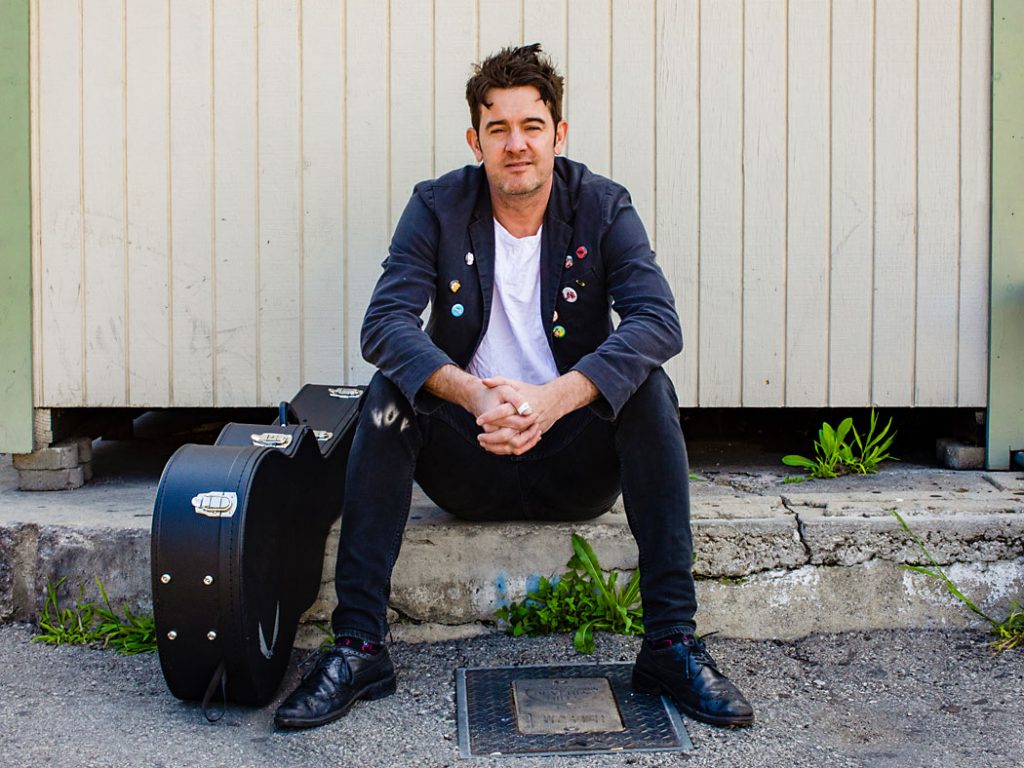 He formed a band with drummer Jeffrey Clemens and bassist Jim Prescott called G. Love & Special Sauce back in the early 1990s. The trio will perform at Wooly's in Des Moines on January 7. G. Love said he has played Iowa in the winter for about the past 10 years to start off the band's Midwestern tours. "Maybe my job is just to help warm people up when it's cold outside!" he joked. The tour ends more than a month later in south Florida.
G. Love and company will be promoting their latest album, called The Juice, due out on January 17. They've already released the title single with a cartoon video to help excite audiences. The song was cowritten by his producer and friend Keb' Mo'. The song's lyrics are explicitly political and personal.
"I wrote this rap one day after reading the front page of the paper and throwing up my hands in disgust with what was going on in terms of issues like the protection of the environment, immigration, women's rights, racism, and other social problems. I was disgusted by the whole right-wing agenda. I sang it to Keb' Mo' and he suggested adding a call and response chorus," G. Love said.
This added a whole new dimension when performed live. Even if an audience has never heard the song before, they catch on quickly and sing along. The result is electric, he proudly noted.
G. Love is not afraid to speak his mind. "Our world is so divided and polarized, and I feel it is my duty to give strength, support, empathy, and energy to the protest kids and activists who are in the trenches fighting to uphold liberal progress," he said. G. Love offers The Juice as a rallying cry for them.
"We are really lucky to be born in America, a place that has freedom of speech and expression," he says, "but we can't take it for granted. I want my music to express my convictions." He believes in being respectful to those with other opinions but that no one has the right to tell him what he can sing or say.