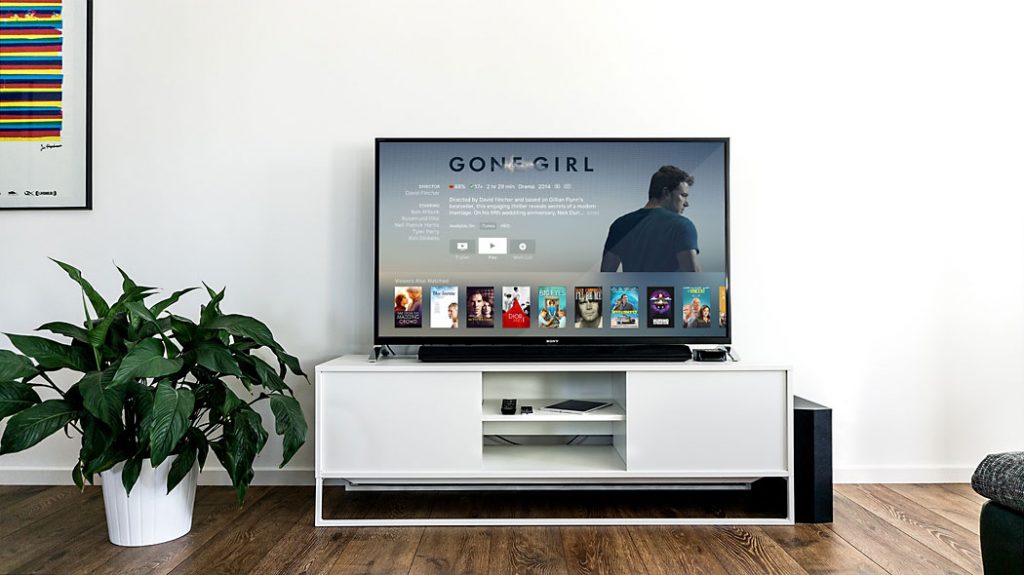 With apologies to my friends in the cable and satellite TV industries, I'm here again to tell you of your many options for "cutting the cord," including new low-cost services from Disney and Apple.
And people are indeed cutting the cord: globally by 2018 there were more people subscribed to subscription streaming services than to cable TV. There are over 200 such services available in the U.S. You can buy a device such as Roku or Amazon Fire TV, connect it to your TV, and then take advantage of a plethora of free and paid streaming services. Or you can buy a smart TV, which also gives you access to these services.
Here's an overview of some of your best choices.
Apple TV+ ($4.99/month, $49.99/ year). In November Apple finally jumped into the fray, with perhaps the lowest-priced streaming service. Upon launch, it offered 9 original TV series, with more promised. Their marquee drama is The Morning Show, with a $300 million budget and starring Reese Witherspoon and Jennifer Aniston. It's a behind-the-scenes look at a fictional daytime TV news show. Other series include a post-apocalypse thriller and an alternative story of the space race. Also available is a book-focused talk show with Oprah Winfrey.
A seven-day free trial is available. You also get a year of free service if you buy an Apple product.
Disney+ ($6.99/month, $69.99/year). This new service generated huge interest, with an amazing 10 million people signing up the first day when it launched in November. Within a month, 22 million had downloaded the Disney+ app to their mobile device.
What's the excitement? Disney has opened up its entire vault of movies and TV series, including Disney classic movies and animation, Pixar adventures, Marvel epics, Star Wars sagas, National Geographic episodes, and The Simpsons—some 5,000 episodes. Plus, they're offering new series and movies, including Star Wars: The Mandalorian, a live-action original Star Wars series that's garnering a lot of attention.
A seven-day free trial is available. Verizon is offering a free year to those with unlimited data plans. For $12.99/month, Disney will include Hulu and ESPN+. This is a great deal.
Hulu ($5.99 or $11.99/month). This low-cost service has something most other services don't: next-day availability of network TV shows, including NBC, CBS, ABC, and Fox. However, since NBC and CBS are intent on developing their own streaming services, it's not clear whether their content will continue to be available on Hulu. Hulu also offers 60 live channels.
One downside is that Hulu, despite being a paid service, still shows ads, unless you opt for the $11.99/month tier.
As you can see, having Hulu as part of Disney's $12.99/month service, along with sports from ESPN+, would meet the needs of many viewers.
For those who still like their cable TV, there are now seven major players that are repackaging cable TV channels and offering them as streaming services—at a lower price.
YouTube TV ($49.99/month). My friend Ken recently got tired of paying nearly $100 a month for his cable TV service, and after surveying the options, he decided to save $50 per month and go with YouTube TV, which is the most popular of this segment of streaming services. It offers over 70 channels, including ABC, CBS, NBC, Fox, ESPN and other sports networks, BBC, Headline News, CNN, MSNBC, Fox News, AMC, Discovery, E!, National Geographic, TBS, USA, Disney, and Smithsonian.
One account can be shared with up to five additional users, and you can stream to your various devices. A DVR feature lets you record live shows. As I write this, they're offering a three-week free trial.
Sling TV ($25/month). Sling is the second most popular bundler of cable channels. The selection isn't as broad as YouTube TV, but there are add-on packages that give you additional content, such as more sports channels. The basic plan includes A&E, Discovery, E!, FX, History, National Geographic, TBS, TNT, USA, VH1, BBC, CNN, MSNBC, and more—over 100 all told.
The other major cable bundlers worth considering include DirecTV Now, AT&T's Watch TV, Sony's PlayStation Vue, fuboTV, and Philo, which offers 58 channels for $20 a month and a seven-day free trial.
You can watch these streaming services on your computer or connect your computer to a TV. Or you can buy a streaming device to connect to your TV. Roku is the most popular, with a 49 percent market share. A Roku Express runs $30 and comes with a remote that you use to navigate your streaming service. Increasingly popular is the $35 Amazon Fire TV Stick, which also comes with a remote. And, as mentioned earlier, so-called smart TVs come with this functionality built in.
If you haven't already cut the cord, now may be the time to do it. 
Find column archives at JimKarpen.com.