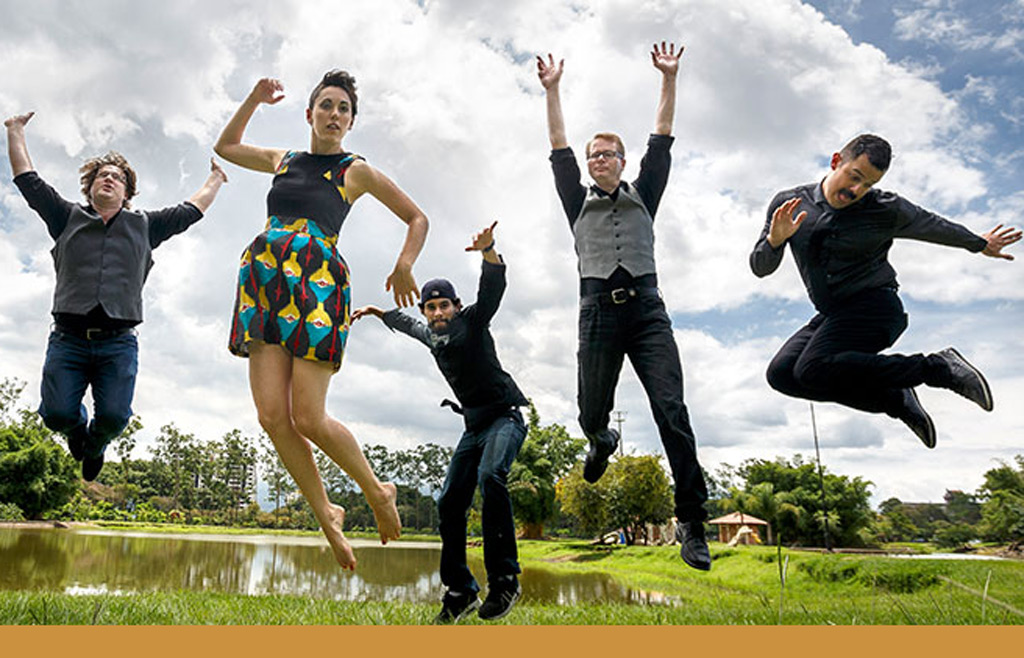 New this season, Club Hancher is dedicated to live concert experiences meant for your kids!
This Saturday, February 1, Kids Club Hancher launches with back-to-back matinee concerts by Gina Chavez, the ten-time Austin Music Award winner, named the Austin Musician of the Year in 2015. Chavez traverses boundaries—in her musical styles, her bilingual lyrics, and her work as a cultural ambassador with the U.S. State Department—and creates a welcoming space for all. After spending time in El Salvador, Chavez found a passion for working with young people, creating this family-friendly concert.
"See for yourself, and if you don't know her already, I dare you to walk away and not become a fan."

— NPR Tiny Desk
A multi-ethnic Latin pop songstress, Chavez's bilingual record, Up.Rooted, topped both the Amazon and Latin iTunes charts following a feature on NPR's All Things Considered and has been hailed by The Boston Globe, USA Today, and Texas Monthly. Her Tiny Desk concert made NPR's top 15 of 2015. Her Spanish-language anthem, "Siete-D" (Grand Prize winner of the 2014 John Lennon Songwriting Contest) recounts her experience volunteering in a suburb of San Salvador where she co-founded the Niñas Arriba College Fund for young Latinas.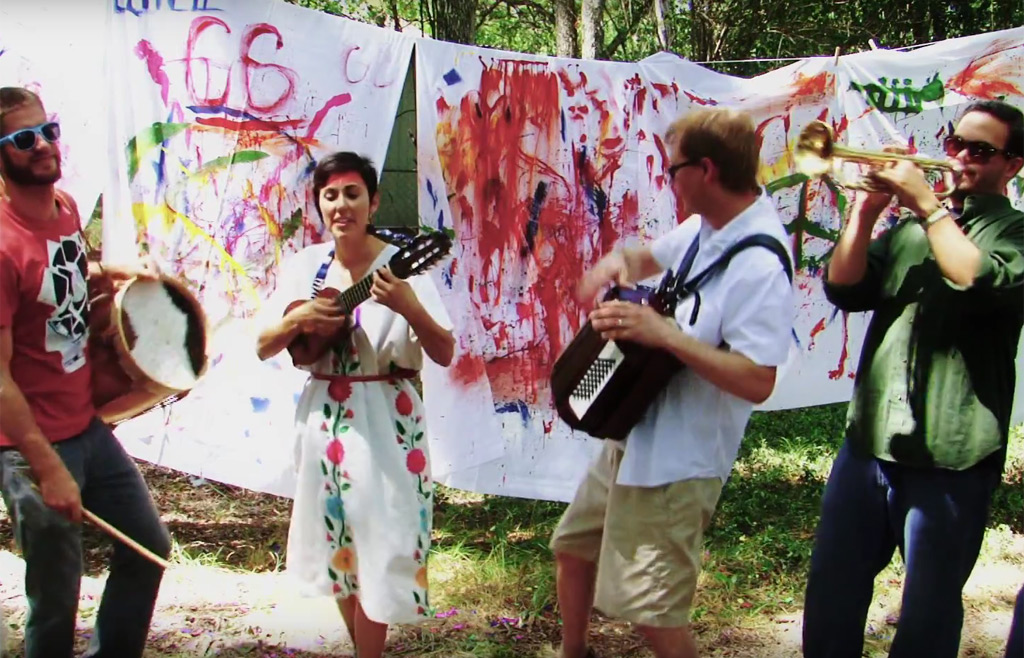 "My goal is to be a bridge," says Chavez. "I want to take people on a journey not only through different parts of the world, but I also want to take people on a journey of spirit and emotion."
At 2 p.m. this Saturday, and again at 5 p.m., Gina Chavez and her versatile band will bring Kids Club Hancher to life with a collection of bilingual songs, taking families on a fun ride through the Americas as they blend the sounds and rhythms of the region. Free snacks and lemonade will be available for all attendees.
Get tickets at Hancher. Adults $20, students and youth $10.