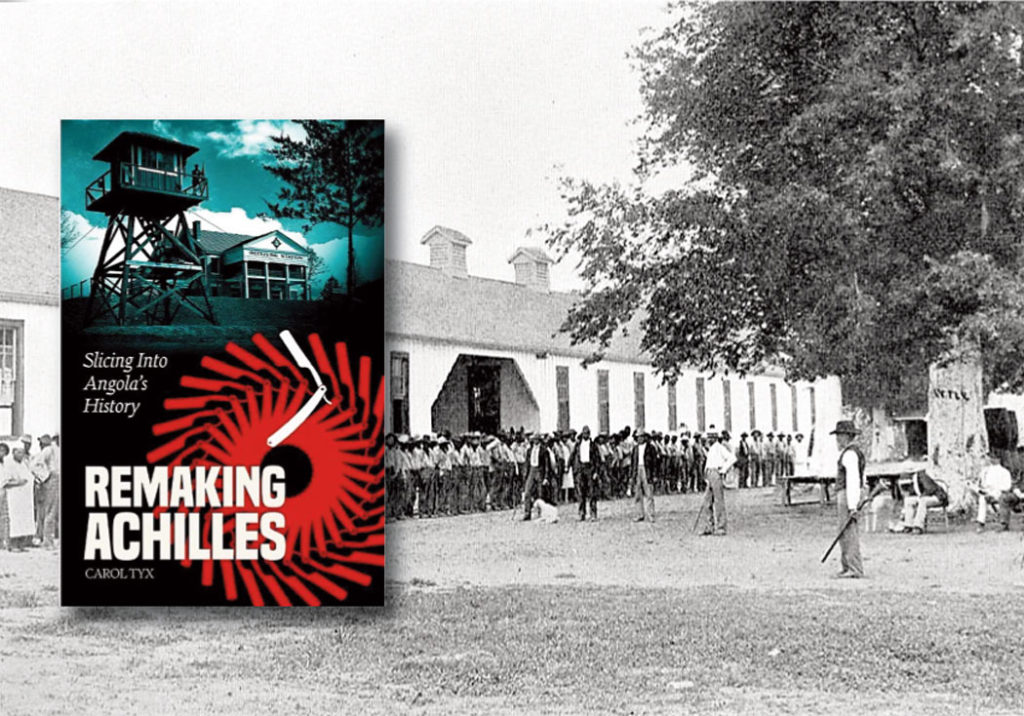 Carol Tyx announces the release of her new book Remaking Achilles: Slicing into Angola's History. She will read from the book in a zoom book launch Wednesday, May 13, 7-8 p.m., CST. Use the link at the end of this article to register for the event.
Inspiration for Tyx's work came from a painful historical event in 1951, when 37 inmates of Angola Prison in Louisiana slashed their own Achilles tendons in order to make public the brutal conditions at the prison. Interest in this event led Tyx to the prison itself, where she did extensive research and, with what began as a plan for one or two poems, found herself writing an entire book of poetry based on this incident. Remaking Achilles received the Willow Run Poetry Book Award from Hidden River Press.
At its heart, Remaking Achilles is about resisting injustice and how inmates, with the support of a larger community, pushed for prison reform. "With each vivid and lyrical insight, Carol Tyx weaves a compelling poetic tale depicting the effects of institutional racism and cruelty, of unimaginable hardship, but also of the human impulse to resist and seek dignity," writes Andy Douglas, author of Redemption Songs: A Year in the Life of a Community Prison Choir.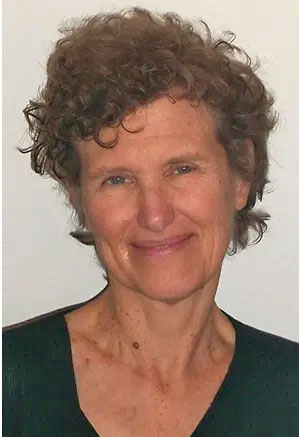 Tyx's involvement with prisons emerges from a book club she co-founded at the Anamosa State Penitentiary ten years ago. Getting to know the men in the book club challenged her stereotypes about people who are incarcerated and whetted her desire for criminal justice reforms. Tyx is part of a state-wide coalition, spear-headed by the ACLU, to restore voting rights to felons in Iowa.
Carol Tyx earned her PhD in English at the University of Iowa. A professor emeritus at Mt. Mercy University, Tyx is currently the artist-in-residence at Prairiewoods, an eco-spirituality center in Hiawatha. Her previous books include Rising to the Rim, published by Brick Road Poetry Press (2013), and The Fifty Poems, published by Raven Rocks Press (2003). She is available for readings, and review copies are available upon request.
Signed copies are available from Iowa's City's wonderful independent bookstore, Prairie Lights. At present Prairie Lights is closed to shoppers, but they will deliver without charge in the Iowa City/Coralville area and will ship to other locations. To order a copy from Prairie Lights, call 319-337-2681. You can also order the book directly from the author at caroltyx@gmail.com. Two dollars from every sale will be donated to Inside Out Reentry Community, a local returning citizens support organization.
TO REGISTER FOR THE ZOOM LAUNCH: https://us02web.zoom.us/w/87267201305?tk=men1nhxj_kgqeZ5bsfMdJZls0PnrSLINwe_8qhTJ4qo.DQEAAAAUUYfRGRZSMFFJOFZCVlMzRzRNU3lNZkwwUG5BAA