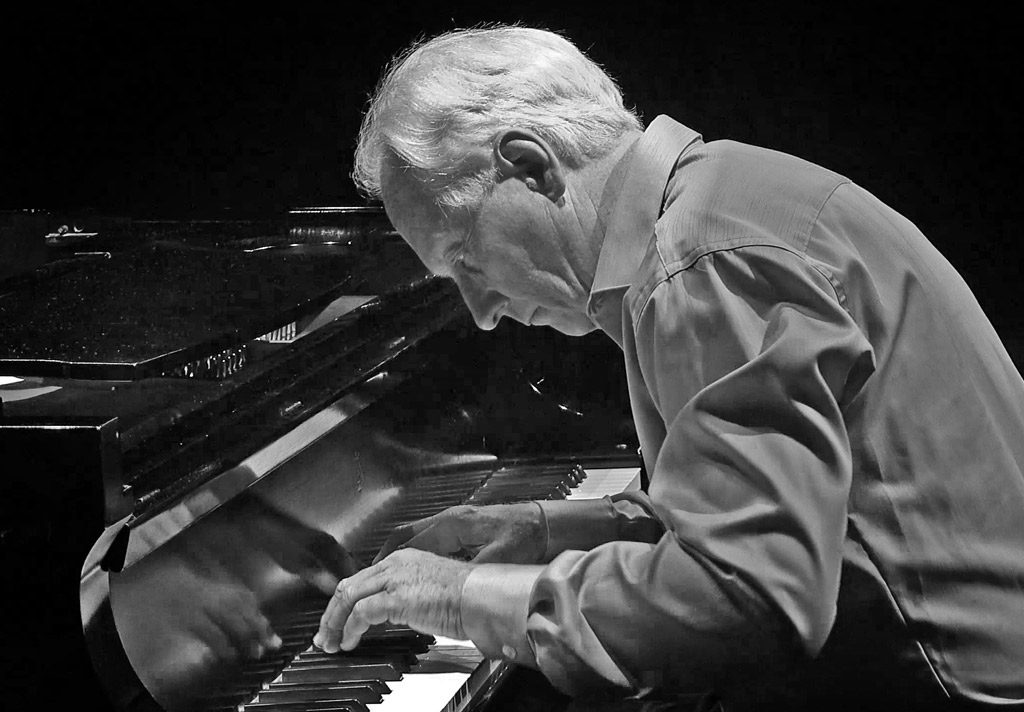 You are warmly invited to attend a Tiny House Concert featuring Werner Elmker on piano and keyboard. This intimate 30-minute video concert is scheduled for Sunday, September 20, at 8 p.m. and will feature piano and keyboard performances as well as commentaries about music by Grieg, Schumann, Satie, Pärt, Massenet, and Bach, plus Werner's own improvisations.
The concert is recorded at Werner Elmker's tiny house, which he built in 2004 in the middle of a beautiful prairie field outside Fairfield. It serves as his music studio and home, with a grand piano, keyboard, and other instruments. This is a great chance to get a glimpse into the place where Werner creates his magical music, photos, and videos.
The music will be performed on Werner's white grand piano as well as his brand new "Native Instruments" keyboard with thousands of great sounds. The sound chosen for this concert is the Una Corda instrument developed by David Klavins. (Please check this video for more information about this fascinating instrument.)
The concert's name is inspired by the Tiny Desk Concerts video series of live concerts hosted by NPR music host Bob Boilen. The first of these concerts came about in 2008 after Boilen and NPR Music editor Stephen Thompson left a bar show frustrated that they couldn't hear the music over the crowd noise. Thompson joked that the musician, folk singer Laura Gibson, should just perform at Boilen's desk. A month later Boilen arranged for her to do just that, making an impromptu recording and posting it online. The series is enormously popular, with about 1,000 concerts and 2 billion YouTube views.
The September 20 premiere is not a live concert, but it was recorded August 20, 2020, without any breaks or edits, as if it was a livestreamed event. It is premiered as a high-quality YouTube video that will be accessible at 8 p.m. During the premiere, you cannot fast-forward or rewind, but you can comment freely. After the premiere showing, the concert video will have the same features as a normal YouTube video.