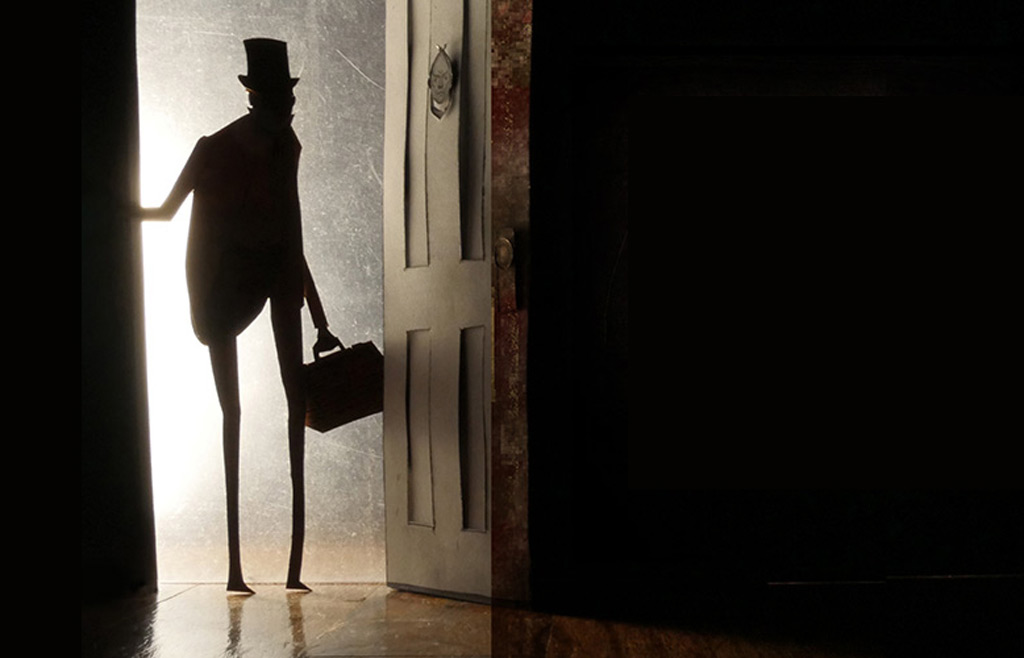 Helping to keep the arts alive while inspiring a new generation of creatives, Des Moines Performing Arts presents a world premiere online performance of Manual Cinema's Christmas Carol—a beautiful and innovative fusion of live theater, film, and puppetry—December 10–20, 2020, as part of the Wellmark Family Series.
Created for audiences of all ages by interdisciplinary performance collective Manual Cinema, this visually inventive Charles Dickens holiday classic was made to broadcast to home theaters. Meet avowed holiday skeptic Aunt Trudy, who has been recruited to channel her late husband Joe's famous Christmas cheer. From the isolation of her Chicago apartment, she reconstructs his annual Christmas Carol puppet show over a Zoom call while the family celebrates Christmas Eve under lockdown. But as Trudy becomes more absorbed in her own version of the story, the puppets take on a life of their own, and the family's call transforms into a stunning cinematic adaptation of Dickens's classic ghost story.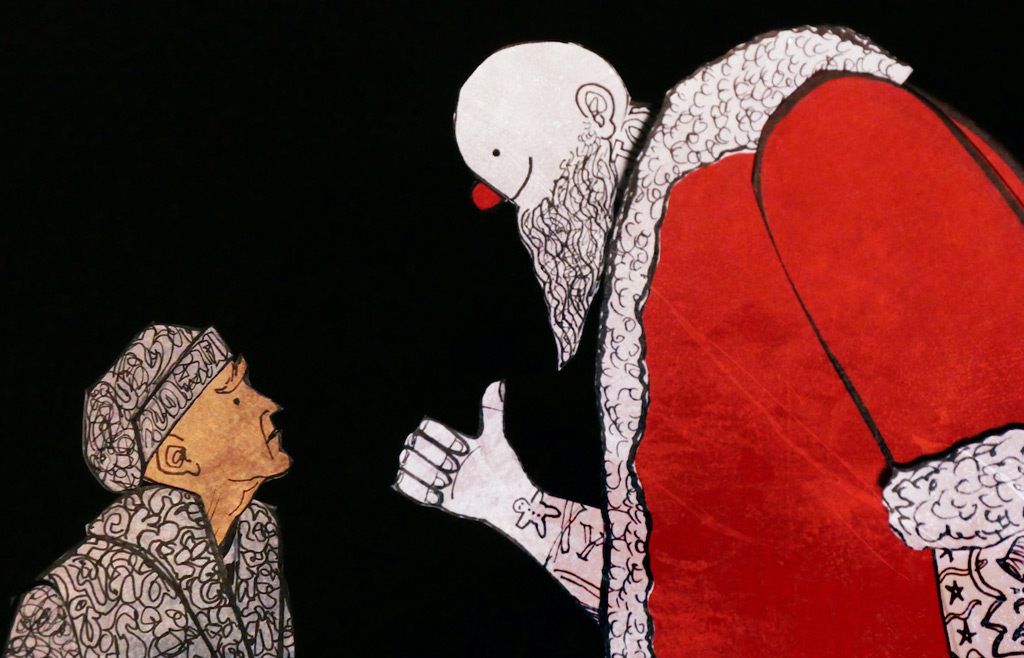 In signature Manual Cinema fashion, hundreds of paper puppets, miniatures, silhouettes, and a live original score will come together to tell an imaginative re-invention of this cherished holiday classic. Each show will be performed live in Manual Cinema's Chicago studio in a socially distanced manner, and livestreamed to audiences at home by Marquee TV. For tickets, visit DesMoinesPerformingArts.org.
Manual Cinema is an Emmy Award-winning performance collective, design studio, and film/video production company founded in 2010 by Drew Dir, Sarah Fornace, Ben Kauffman, Julia Miller, and Kyle Vegter. Manual Cinema combines handmade shadow puppetry, cinematic techniques, and innovative sound and music to create immersive stories for stage and screen. Using vintage overhead projectors, multiple screens, puppets, actors, live-feed cameras, multi-channel sound design, and a live music ensemble, Manual Cinema transforms the experience of attending the cinema and imbues it with liveness, ingenuity, and theatricality.
The company was awarded an Emmy Award in 2017 for The Forger, a video created for The New York Times, and was named Chicago Artists of the Year in 2018 by the Chicago Tribune. Their shadow puppet animations were recently featured in the 2020 film remake of Candyman, directed by Nia DaCosta and produced by Jordan Peele's Monkeypaw Productions.