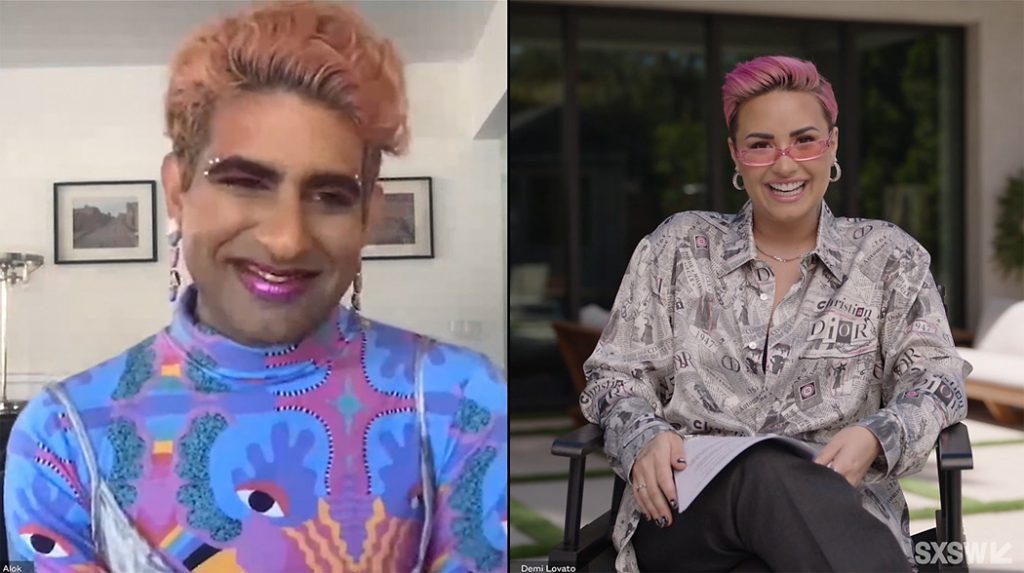 Traditionally, South by Southwest (SXSW) brings more than a quarter of a million people to Austin, Texas, for ten days of sessions that highlight cutting-edge changes in technology, film, and music. SXSW is also a place to meet and network with a host of different people from a variety of fields. Something magical happens there that promotes good conversation and pleasant vibes.
But this year was different. Organizers realized it would have to be an entirely virtual, online event. SXSW Online 2021's ambitions were much smaller, packing the conference into five days (March 16–20).
That said, there was still an excess of things to do. Zoom made it feasible for more people to attend than would fit in a room, and many of the offerings were recorded so participants could watch later.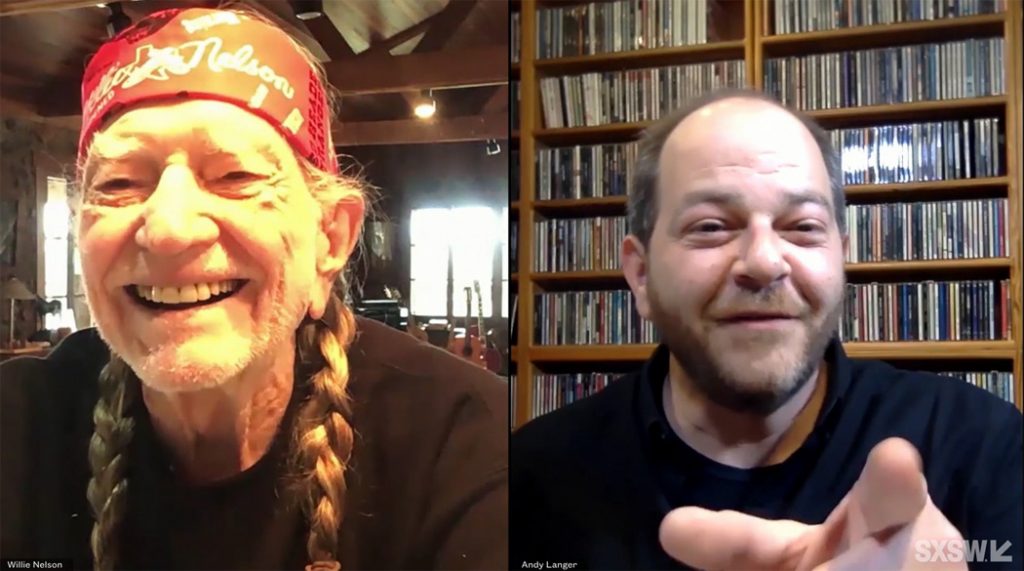 The conference was loosely organized around a set of high-minded themes on the future of technology and the arts. Topics went all over the spectrum with the aim of being inclusive and producing positive changes in the world.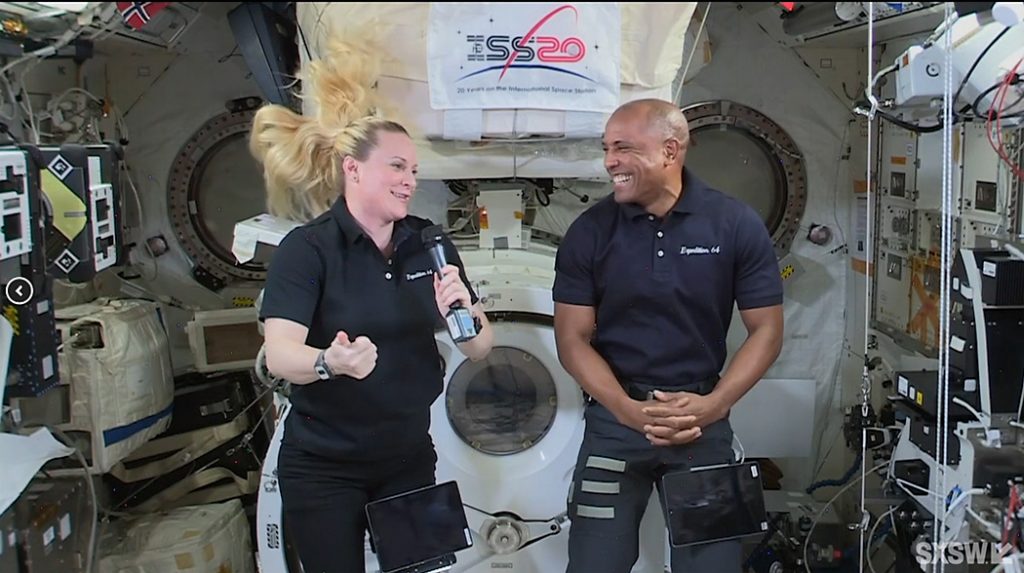 The best part of SXSW Online, like past years' events, was that you never knew what you'd find by just dropping into a talk. I randomly attended sessions on topics I knew little about and ended up learning some amazing tidbits. For example, I saw a demonstration of a small digital stethoscope, without tubes or an earpiece, that a patient could use to record heart and respiratory data to send to a doctor in real time. I learned about a forehead patch that had been demonstrated to improve short-term memory. And I joined a virtual conversation with two astronauts, Victor Glover and Kate Rubins, on the International Space Station 260 miles above the earth as they discussed their experience working and living in zero gravity.
Keynote Speakers
This year's keynote speakers included Texas music legend Willie Nelson, voting rights activist Stacey Abrams, Secretary of Transportation Pete Buttigieg, and science fiction writer Charles Yu. Other notable speakers included former President George W. Bush, Queen Latifah, Mark Cuban, Carole King, Demi Lovato, Kenan Thompson, Brian Eno, and Samantha Bee.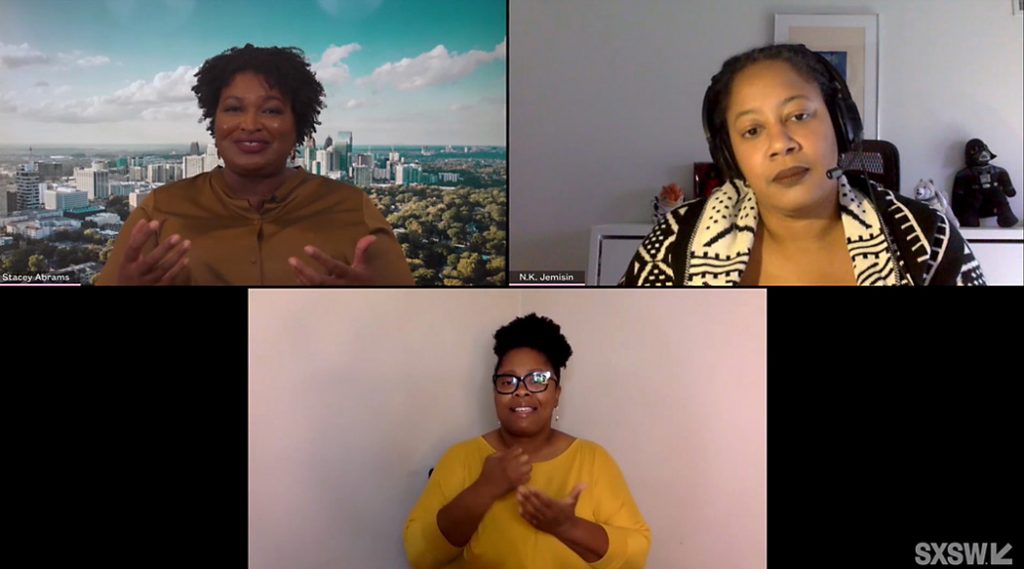 They offered advice based on their personal experiences and spoke informally to the audience as if they were part of an in-crowd.

The most popular sentiment expressed was inclusivity and the need to reach out to those we may not agree with. Stacey Abrams mentioned speaking at a gun show where she knew the attendees did not want to hear her message, but she felt it was worthwhile if only one or two people changed their thinking. Willie Nelson said that although his political views are well-known, he doesn't bring them up during a performance so that everyone can enjoy his shows.
Films
A plethora of feature-length and short films debuted at SXSW this year. The most talked about film was the documentary Demi Lovato: Dancing with the Devil, in which the star confesses she was raped as a teen while working at Disney and reveals the extent of her drug addiction and subsequent health problems. Many of the other important movies at SXSW Online also had musical themes, including the punk goddess biography Poly Styrene: I Am a Cliché; a documentary about the making of the album Wildflowers called Tom Petty, Somewhere You Feel Free; the story of George Martin's studio in Montserrat, Under the Volcano; a biography of the late Texas singer-songwriter Guy Clark, Without Getting Killed or Caught; and Charlie XCX's documentary about making a new record during the pandemic, Alone Together. Several of the filmmakers and principals were on hand to discuss their movies and answer questions.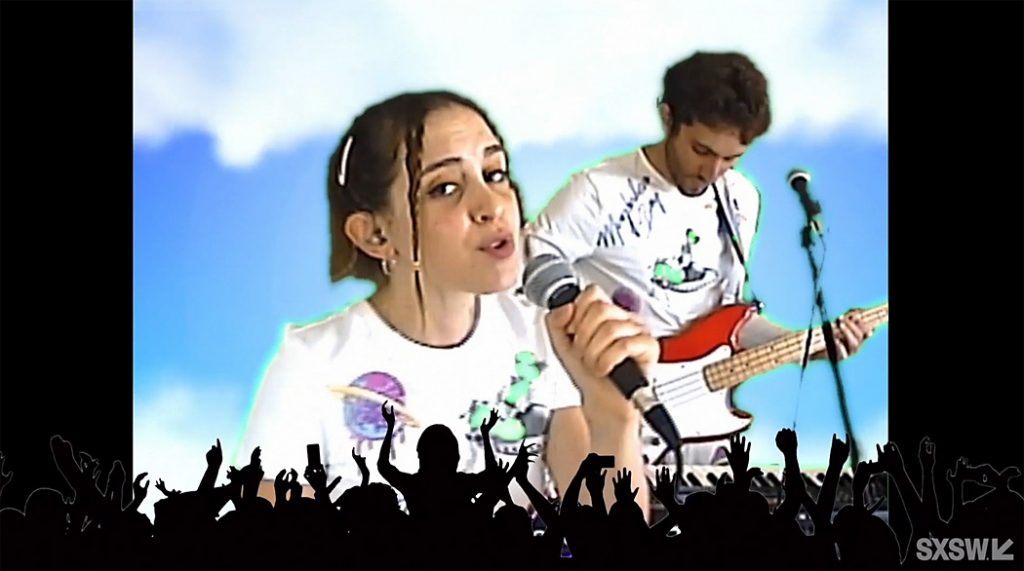 Music
The live-music portion of SXSW Online suffered the most. Watching a performance on a computer screen is much less thrilling than seeing it live. Still, there were hundreds of acts to watch, including notable musicians from past years: Mexico City's songstress Ximena Sariñana, rural shitkickers the Reverend Peyton's Big Damn Band, glam rocker Aaron Lee Tasjan, and Austin's own unofficial ambassador, Jon Dee Graham. Among the new acts who kicked butt were Manchester, UK's dancefloor pop band Porij, Australian new age pianist Sophie Hutchings, and the hard-hitting Austin rapper Mama Duke. They all transcended the broadcasting limitations to reveal their considerable and distinctive talents.
Other Sessions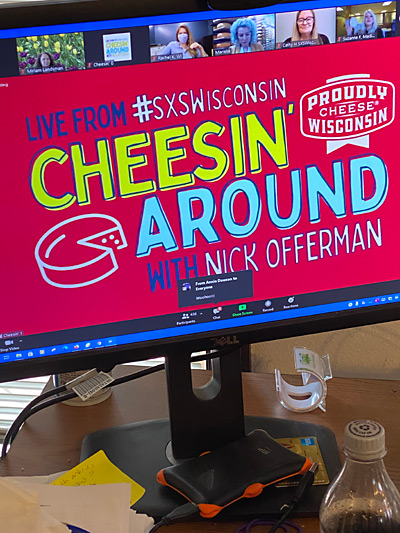 There were many other organized networking activities and virtual-reality experiences that were geared to selected audiences. The strangest and most fun session was "Cheesin' Around with Nick Offerman," sponsored by the state of Wisconsin. After registering in advance, attendees were sent three big chunks of cheese, a kazoo, and other goodies so they could participate interactively. The event featured a short kazoo solo by saxophonist Kenny G, Offerman as an affable host, and a delicious cheese selection.
During his keynote talk, Willie Nelson was asked about retirement. "You can't make a comeback unless you retire," he said with a smile. Of course, Nelson is not about to retire, and in fact just released a new album. This serves as a good metaphor for SXSW too. The online version demonstrated that SXSW still has much to deliver. It's not about to retire, so it can't make a comeback. But it won't be the same until it returns to being an in-person festival.