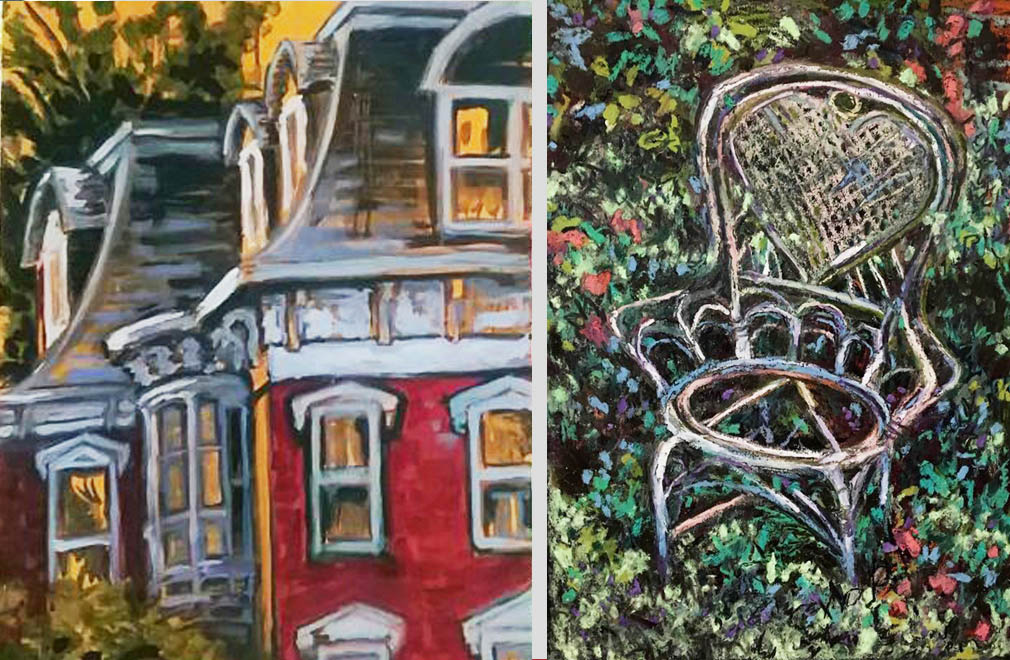 Growing up in Southeast Iowa, all I knew about Mount Vernon was that it was one of the dinky, snow-covered towns we had to pass through in order to get to the ski hill at Sundown Mountain way up in Dubuque. In my thirties, when a Chicago chum told me she was from Mount Vernon, Iowa, my biased and totally uninformed gut reaction was, "Oh, that poor girl." I just had no idea what a gem of a place it was.
I drove up one autumny afternoon a few years ago to attend the monthly Writer's Night at Mount Vernon Creates, a gallery and community gathering space on 1st Street, and my love affair with Mount Vernon officially began. From a distance, as I neared town, I could see—raised up on the "Mount" of Mount Vernon—the tallest and oldest buildings of Cornell College breaking the treeline. And as my car traversed over and down the town's tumbling hills toward the main drag, I was having trouble keeping my eyes on the road as I caught sight of at least fifteen houses I wished I could buy—pre-Civil War brick homes and Victorian-style charmers of all shapes and sizes. Old, colorful, and so clearly cared for. It was hard not to stop the car and just stare.
The town has now become my writing retreat, my birthday getaway, my hiking pit-stop, and a destination place for dinner: the burger of the month at Palisades Café or a bite of brick-oven pizza at Lincoln Wine Bar.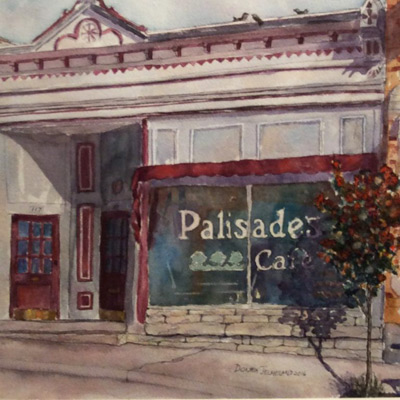 The more time I spend visiting galleries and studios and yarn shops and coffee chops and Little Free Libraries and sing-a-long piano bars, I understand why Mount Vernon was awarded the designation as "Iowa's Cultural & Entertainment District" from the Iowa Department of Cultural Affairs.
From historical buildings and ornate storefronts to goldfish at Nature Park and the bluffs at the Palisades, there is a lot of eye candy to explore in the area. And a lot of artists around to make the most of it.
This coming weekend will make an ideal—and idyllic—time to visit the area, as artists descend on Mount Vernon and Lisbon to express their love, on location, through their craft. The "Portrayal of Mount Vernon 2021" event takes place on Saturday and Sunday, April 24 & 25, from 10 a.m.–3 p.m., attracting plein air painters, photographers, sculptors, and other regional artists who'll line the streets, parks, and Cornell campus to portray their favorite parts of town. Up, down, and all around.
An exhibition of work created during the Portrayal of Mount Vernon event will be held June 3–July 31 in the gallery space at Mount Vernon Creates, 121 1st St. NW, in Mount Vernon. Interested artists can register with Denise Murphy at (319) 895-2682 or Denise@MountVernonCreates.com. Find details at MountVernonCreates.com.