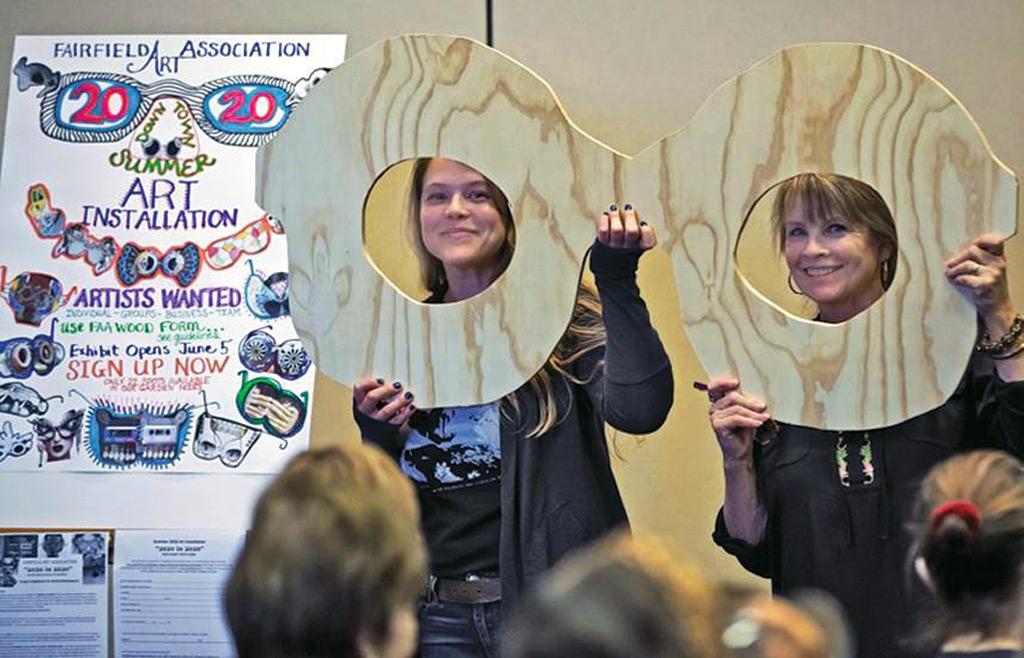 The Fairfield Art Association announces a second attempt of its 12th annual outdoor summer art installation after a year's break due to COVID. The show has been renamed 2020 in 2021: A Better View, reflecting a new attitude for a brighter future. The FAA is excited to offer a very fun design and engage participants eager to create again, while giving viewers something to smile about.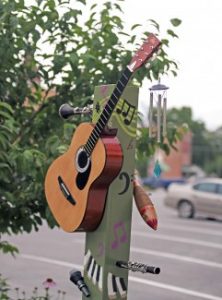 The FAA invites area artists, fine craftspeople, creative groups, or businesses to participate. Twenty garden nodes around the downtown square and up Main Street have been earmarked for art placement and will be assigned as entrants are approved. Registration has begun, along with pickups of guidelines and wooden design pieces at the FAA Studio in the Convention Center, open Monday through Friday, 12–4:30 p.m. or by appointment. Email suzan1252@aol.com.
The FAA will be providing precut wooden pieces in the shape of eyeglasses, thanks to Rob Mitchell at Fairfield High School and his industrial arts students! There will be four eyeglass designs to choose from, including cat eye, octagon, rectangle, and round. It's a project that can be worked on by yourself or with others, and any material can be used to decorate or embellish the wood piece. The FAA supports the use of recycled, found, and Fairfield-related items, but also encourages creativity, good taste, and the use of materials that are weatherproof, sturdy, safe to handle, and compatible with the pole installation plans. Complete guidelines can be found at FairfieldArtAssociation.org.
Some of the eyeglasses will be optimally placed for taking selfie photos as a reminder that "things are looking up again."
"We have a feeling this will be a popular art installation after a year of pent-up creative projects," says Volunteer Director Suzan Kessel, "So we encourage early sign up!"
Completed entries must be turned in to the FAA Studio between June 1–3, to be installed prior to June 4 for the Fairfield First Fridays event. A silent auction of entries begins August 6, to conclude in September, with proceeds divided equally between the participant and the FAA.