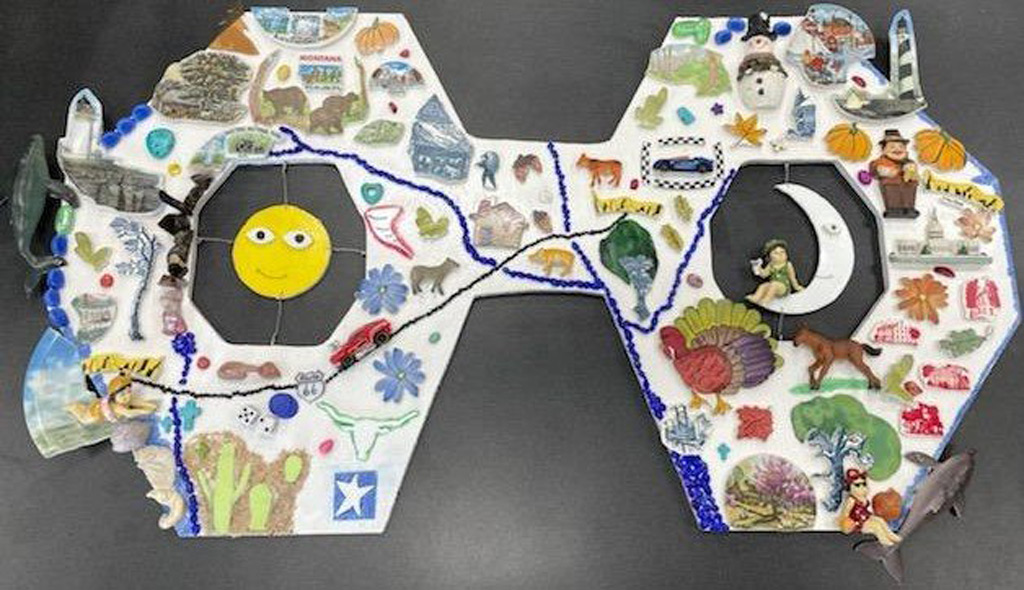 Fairfield First Fridays is resuming downtown on Friday, June 4, with an in-person celebration of art and music from 6–10 p.m., and there is a lot of fun to be had!
Put your dancing shoes on and groove to some funky classic rock with the Roman Cadillacs in Central Park, or avoid the larger crowds on the sqaure and head up to the Convention Center for outdoor music by Chris Heaton.
The FAA Summer Art Installation "2020 in 2021—A Better View" will be opening this night in the garden nodes on the downtown square and up Main Street. Eighteen large-scale art works in the shape of eyeglasses will be on display—works that range from mosaic stained glass, painting, to fun assemblages of materials from old tools, yard items, and collected items that represent each state in the U.S. Participating artists include Mike Pech, Rolf Erickson, Kathy Tollenaere, Josie Hannes, Collen Matson, Curt Swarm, Cindy Ballou, Wendy Stegall, Brett & Bonnie Hendericks, Axis Vision, FACC (Mendy & Lindsay), Pamela Landers, Freya Gilrain, JoAnn Katz, Meghann Kurth, Jewell McDonald, and Suzan Kessel.
The Fairfield Art Association also invites you to head to its Main Gallery in the FACC building (200 N. Main Street) for an oil painting exhibition by Pella artist Andrea Van Wyk. Van Wyk bill be giving an artist talk at 7:30 p.m., and he gallery will be open from 6:30–8:30 p.m. The FAA Sales Gallery will be open with new art, and the Hallway Gallery features new work by Fairfield artist John Shirmer, inspired by New York City.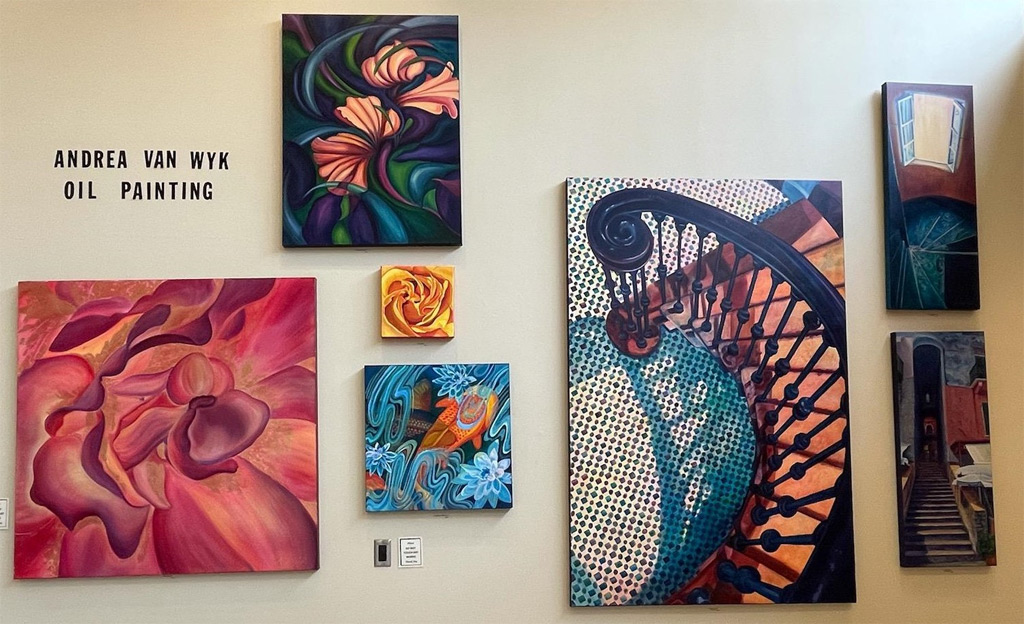 Also, stop by ICON Gallery for the final week of its biennial art auction "Round Two." Bidding has been extended through Friday, June 11, giving Art Walk visitors time to enjoy the works in person on Art Walk night and place bids in the week following.
ICON Gallery will be open at 6:30 p.m., with visitors limited to ten at a time. Sign up for a 30-minute time slot during the evening, or call or text (641) 919-6252 in advance to RSVP. Couples will be counted as one entry. Masks are recommended for unvaccinated visitors.
Two exciting new pieces were added to the exhibit in May: an abstract painting by Iowa City artist Steven Erickson—who recently had a show at the Figge Museum in Davenport—and a significant trio of paintings by retired University of Iowa professor David Dunlap.
Visit the Fairfield First Fridays Art Walk Facebook page or website for further details about participating galleries and activities. Visitors are invited to make use of new portable handwashing stations available in Central Park.