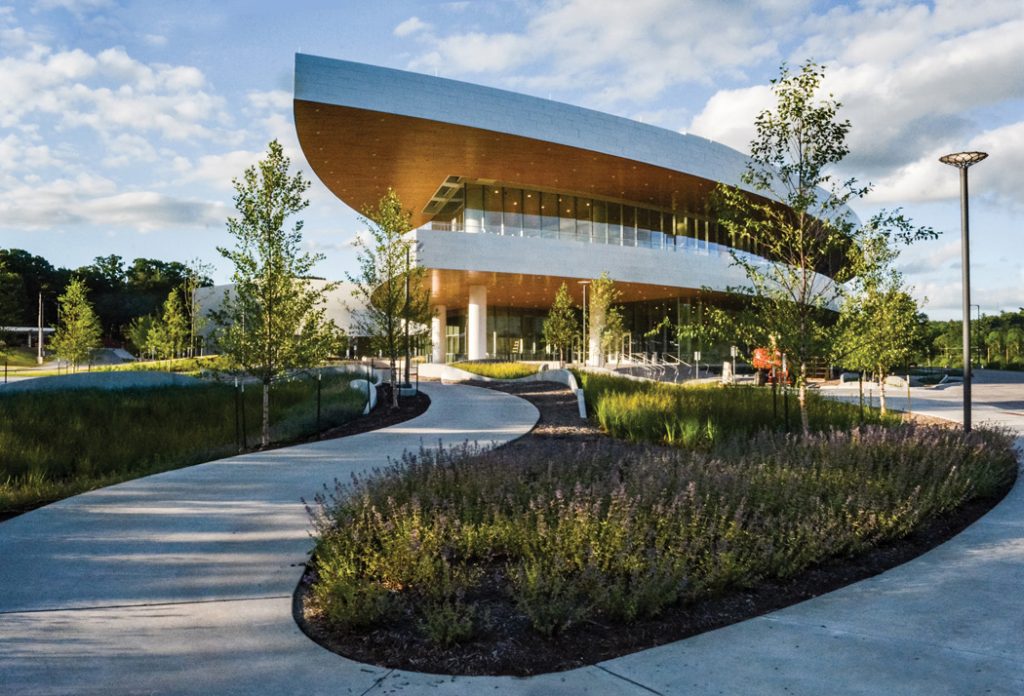 Entertainment played an enormous role in our Covid response. The number of video-streaming subscriptions shot past one billion and continued to climb as we all got into the habit of binging entire seasons overnight. Sales in the Apple App Store in 2020 jumped nearly 25 percent to $643 billion, approximately equivalent to the current street value of an impossible-to-find Nintendo Switch game system. With so much on-demand entertainment at our fingertips, why have so many people found their brains feeling bored, malnourished, and searching for something?
"When we see things on TV, when we experience things virtually, that doesn't connect with people as much as 'I was there,'" explains Chuck Swanson, Hancher Auditorium's Building a Legacy Executive Director. "I think people are really missing that shared audience experience of watching great performers live."
This longing is certainly felt by the staff of Hancher Auditorium, the University of Iowa's 1,800-seat performance venue housed in a breathtaking structure of brushed steel and light on the west bank of the Iowa River, eerily close to the grave of Hancher I, which was destroyed by floodwaters in 2008.
"You know, we went through the flood in 2008, and I'll be honest: Covid was much worse—far, far worse than the flood," explains Swanson, grimacing at the memory. "Everybody had so many different opinions. We waited as long as we possibly could, and we had to follow the guidelines of the university because we are part of the University of Iowa, which I am proud of."
The last live performance at Hancher was the Alvin Ailey American Dance Theater on March 10, 2020. The rest of the season was cancelled soon after that, just as the staff were preparing to announce the 2020–2021 season, the product of hundreds of hours of negotiations with performers from around the globe. In hopes of being able to contain any loss to a portion without having to scuttle the entire season, the schedule was divided into sub-sections. But as the virus continued to spread and rates of infection spiked, each mini-season was cancelled in turn and an entire year of programming was lost.
As he reflects on that lost year, Swanson acknowledges how much discomfort and anxiety he and his staff were experiencing. Those feelings of apprehension intensified when the University of Iowa announced its decision to completely withdraw its financial support of Hancher within three years, forcing the venue to begin developing a plan to become self-sustaining even as a global pandemic threatened to bankrupt theaters everywhere.
With Hancher's financial future uncertain and their aesthetic future delayed, the staff pulled together to help the organization grow stronger. "This was a time when the staff really grew in a big way. We went through a strategic planning process looking at our mission and our vision and our core values," recalls Swanson. Everyone from artistic directors and technical engineers to marketing and custodial staff collaborated on plans to move forward, to shift to online content, and to support artists and engage audiences by commissioning new works. "It was a time when our entire staff worked harder than we ever had, even though we were dark. And that darkness in this place made me sad."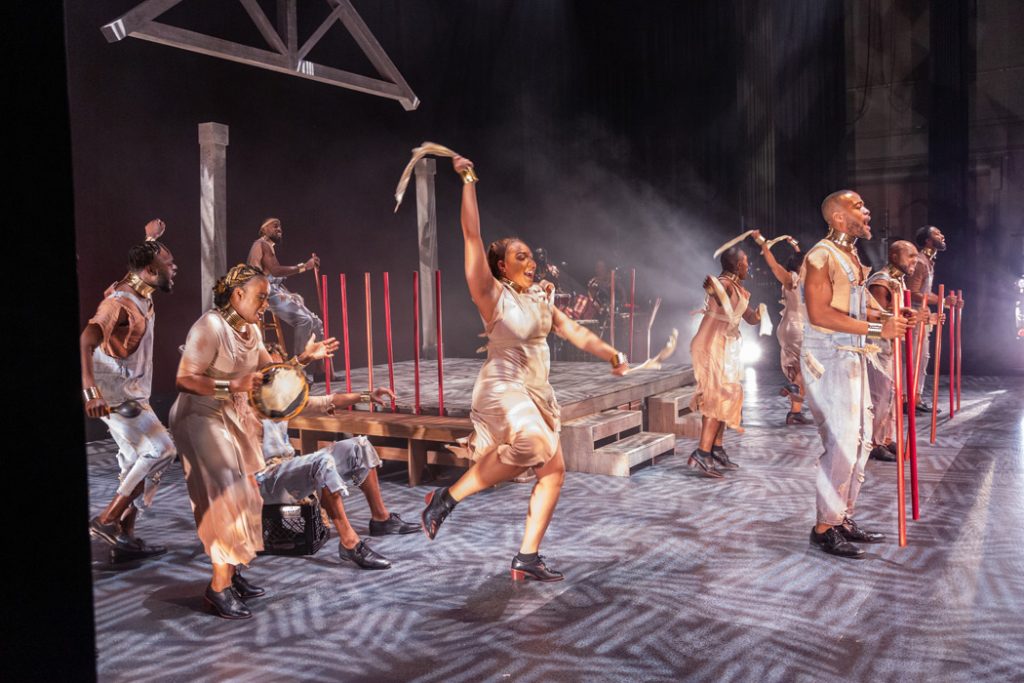 Finally, the light is beginning to return as Hancher prepares to announce its 2021–2022 season, which will open in September with the first live and in-person performance in more than 500 days. A work commissioned by Hancher from the Washington, D.C.-based Step Afrika! dance company entitled Drumfolk uses the medium of dance to retell the story of the Stono River Rebellion of 1739, an uprising of enslaved Africans in the colony of South Carolina. Colonists retaliated by enacting the Negro Act of 1840, which stripped enslaved Africans of every remnant of their home culture, including drums. To get around the ban, enslaved Africans developed a tradition of body percussion, which is a direct ancestor of modern step shows.
"Our [people's] response was, 'Well, you might have taken our drum away, but we are the drum,'" explains Step Afrika!'s Artistic Director Mfoniso Akpan in a video preview. "We still have a voice, there is still freedom in that expression."
Swanson thinks this performance strikes the perfect note to begin the season, as it aligns with Hancher's mission to enlighten, inspire, and transform its audiences. "Hancher is so committed to teaching and learning, and to diversity, equity, and inclusion, so we try to find ways to create conversations about difficult subjects after you've experienced something together," he says, recalling the loss of connection many felt after the long absence of live performances. "You watch their performance and you feel it in your heart."
Throughout the pandemic, Hancher was looking for ways to engage the public from a distance with virtual programming developed in collaboration with performing artists. A collaboration with Santa Fe sculptor Colette Hosmer, for example, led to the design of 24 fish sculptures that were reproduced by artisan stoneworkers in China before arriving in Iowa to be ensconced alongside Hancher Auditorium, just along the Iowa River. That art installation led to a partnership with elementary school classrooms, inviting students to work together to name each of the fish, who would later show up in a children's book commissioned by Hancher and published by the University of Iowa Press: Fishtastic! A Tale of Magic and Friendship.
The day before Step Afrika! will welcome patrons back into the halls of Hancher, the dance troupe will appear at the sculpture-garden dedication to perform a piece that reflects how Hancher remains a bountiful source of entertainment and inspiration. Swanson also arranged for traditional Chinese drummers and dancers from the International Program to perform as well, to honor the Chinese sculptors who turned stone into fish. A tale of magic and friendship, indeed.
But the time has come to turn on the bright lights again. "One thing that I really am feeling and that I am hearing from people is that everybody is anxious to get back together again," Swanson says, before his face breaks into a smile. "What is it they say: absence makes the heart grow fonder? The arts can change lives. It can bring people closer together. And that is something we need in today's world."
See the entire Hancher Auditorium 2021-22 Season here.
For more information, visit Hancher Auditorium.