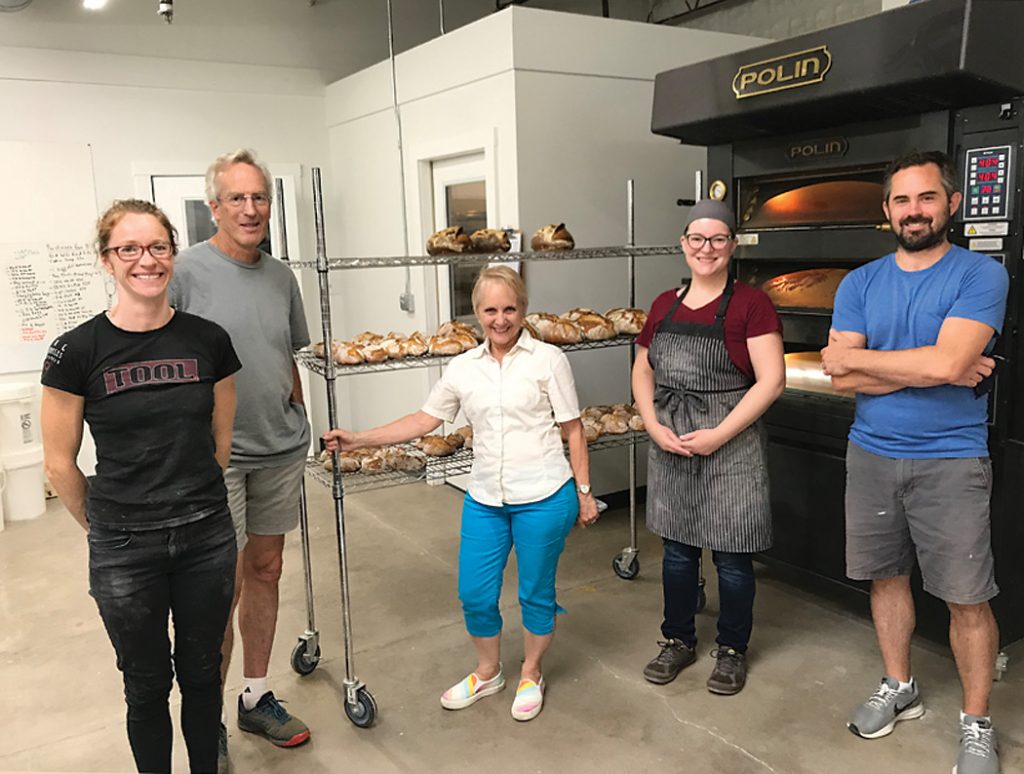 When Fairfield business Breadtopia bought the old Harper Brush building on Second Street to support their expanding internet presence, they realized they had much more space than they needed. Luckily for them, they knew other food-oriented entrepreneurs who had expressed the need for commercial kitchens to rent. So Breadtopia founded the Fairfield Food Collective to offer assistance and encouragement to other culinary businesses.
"Supporting local food initiatives has become an issue very dear to our hearts," says co-owner Denyce Rusch. "It is in our community's and our own personal best interest to circulate our money locally. Plus, we love eating fresh, more flavorful food."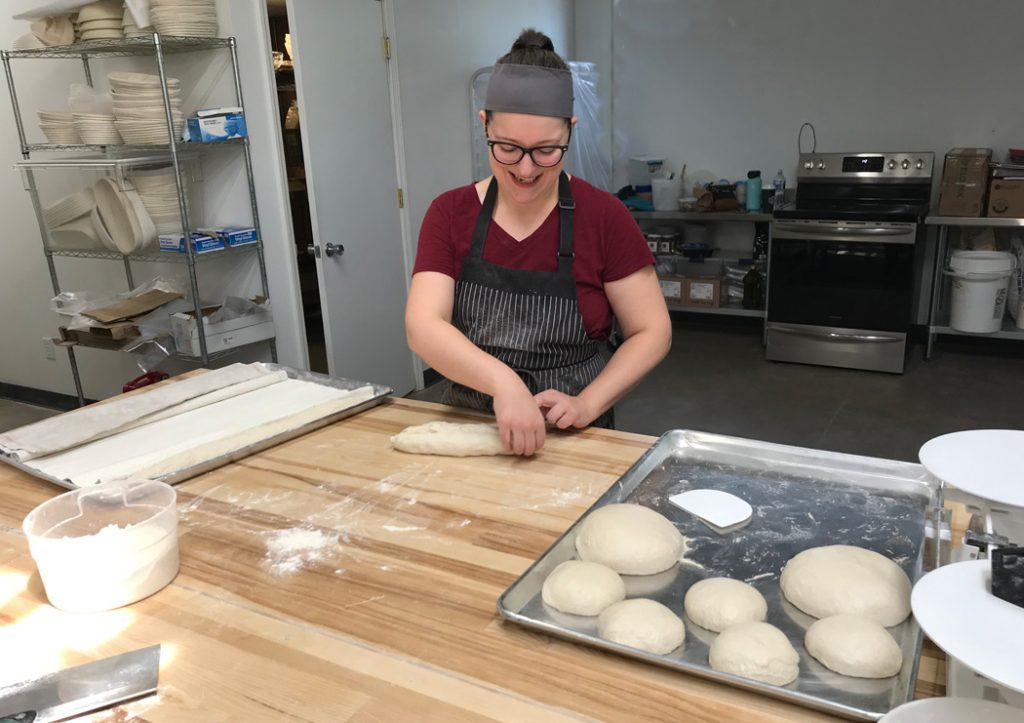 According to Rusch, the FFC will eventually include an education center with a large kitchen classroom that will be available to rent for video production and for classes in baking, cooking, and food preservation. The FFC recently partnered with the Sustainable Living Coalition to purchase three freeze dryers, which are available to rent to the public for a fee, based on food weight and hourly preparation time. The Freeze Drying Kitchen has begun preserving food for local gardeners, and plans are in the works to set up a distribution network for shipping local foods to major markets outside of Iowa.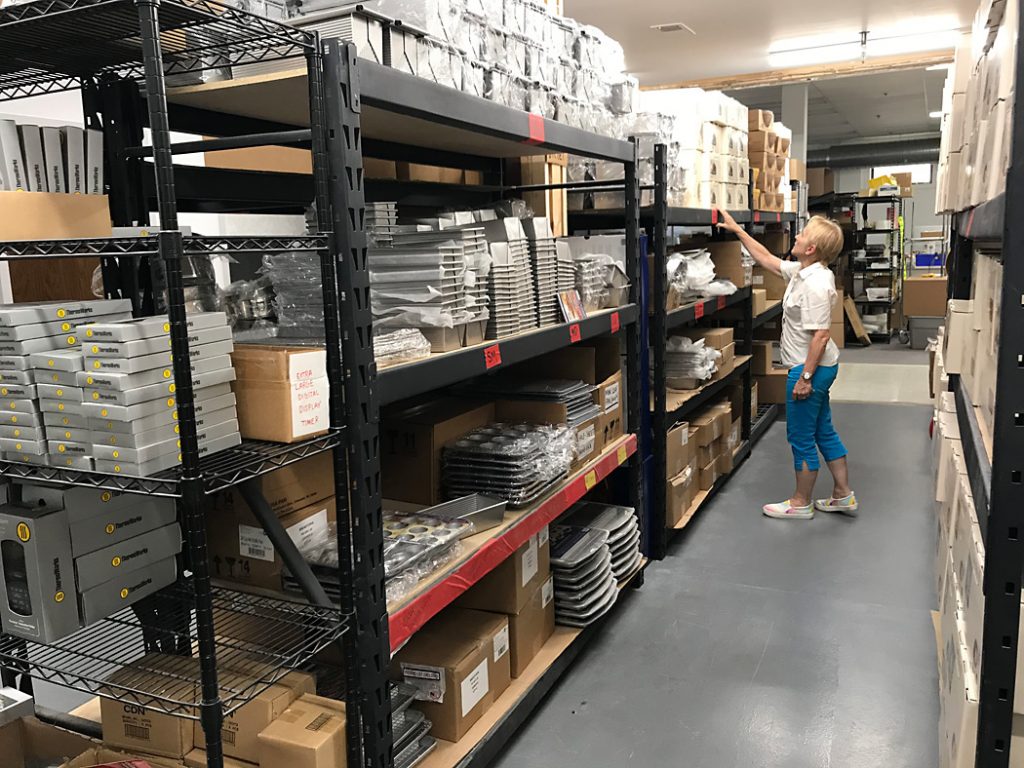 The FFC has proven to be very popular, with all six commercial kitchens now in use. In addition to Breadtopia, an online platform for artisan bread-baking products and supplies, and there's also the related Breadtopia Bakehouse, an artisan breads and treats bakery, which specializes in handcrafted sourdough breads. Other businesses using the space include Wholly Patisserie, which creates fine artisanal pastries; Taco Dreams, a restaurant specializing in artisanal Mexican street fare made with local ingredients; Marmalade Sky Bakery, which bakes artisanal gluten-free treats; and Grass Moon Provisions, which creates primal and keto-compliant food products.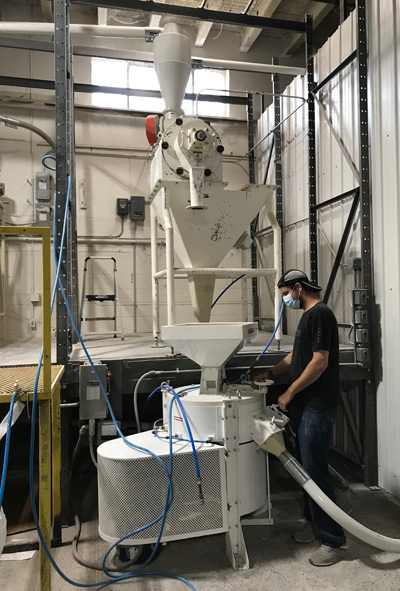 Other non-food businesses are also renting spaces, including Deep Green Machine, a machine-fabrication wood shop; Tinker's Workshop, a repair workshop; the Fairfield Makers Cooperative, a wood workshop for local makers; and Tableboard Co., offering storage and shipping space for their locally made cutting boards, kneading boards, and other products.
The FCC is planning major renovations to create a food court in the space that housed the Indoor Farmers Market last season. They look forward to providing a community cafe, food court, and retail space that promotes locally grown and produced foods.
All of the food-related businesses have online order options, and many have pick-up times at the FCC.
The Breadtopia Bakehouse, Wholly Patisserie (319-217-8954), Marmalade Sky Bakery, and Grass Moon Provisions all offer online orders through FairfieldFoodCollective.com.
Breadtopia: Breadtopia.com, order pick-ups: Mon.-Fri. 9 a.m.-4 p.m. (enter on the west side of the building).
Breadtopia Bakehouse: order pick-ups: Mon.-Fri. 11 a.m.-4 p.m.
Taco Dreams: TacoDreamsFairfield, (641) 451-1306. Order Pick-ups: Mon-Fri 11 a.m.–2:30 p.m. (walk-ins welcome).
The FFC Freeze Dry Kitchen: (641) 732-2997 to book an appointment.
For more information about the FFC, contact Galen Saturley at gsaturley@ gmail.com or Denyce Rusch at denyce.rusch@gmail.com.