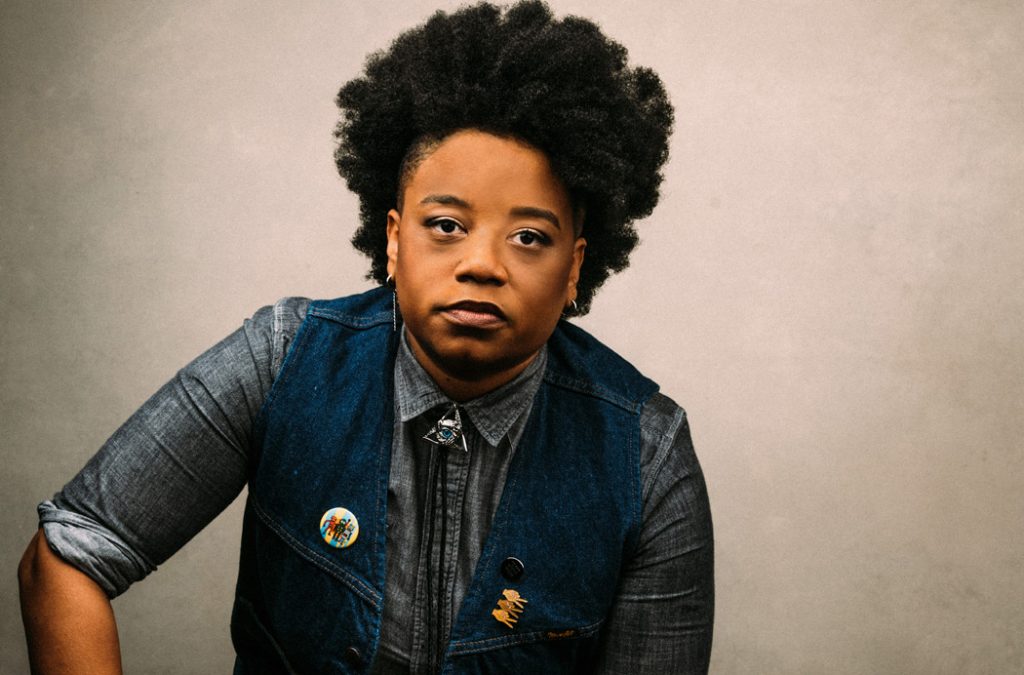 Let us celebrate the simmering talents of two Black female singer-songwriters who have carved out credible space in the Americana genre. Both Joy Oladokun and Amythyst Kiah possess a keen sense of American roots history and a fully fledged talent for storytelling. Both employ their artistic maturity as a platform for commenting on contemporary issues in these troubled times. Both are committed to social justice and LGBTQ+ causes, which they explore through alternative and folk music styles that are embellished with marvelous touches of early acoustic blues and roots. For the listener, these curious elements bring something new and different on almost every track, whether in the form of an unusually cool intro, an ending fade, or a charming bridge.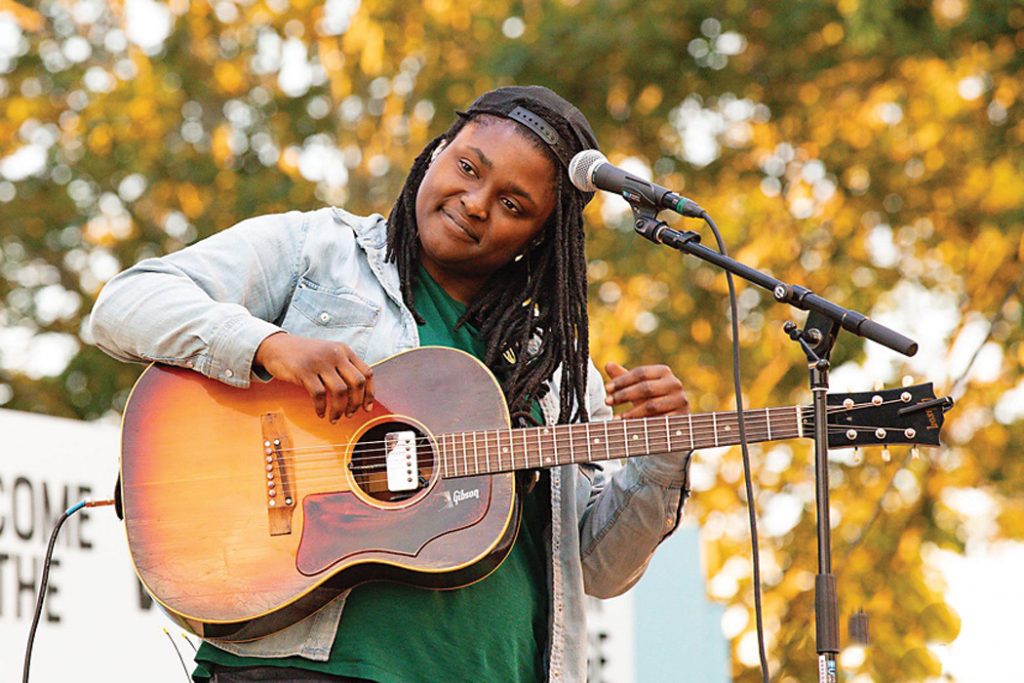 Joy Oladokun
Born from Nigerian parents in Casa Grande, Arizona, Oladokun was initially influenced by church music. Later, a Tracy Chapman video inspired her to learn guitar, and after college, she moved to East Nashville, Tennessee, to pursue her music career as a singer-songwriter. In June 2021, she released her third album, in defense of my own happiness. The songs listed below are a good introduction.
"Sunday." Shimmering with Sunday church tones, this song cries out with Oladokun's personal trials: "Sunday carry me, carry me down to the water / Wash me clean / I'm still struggling."
"I see america." Her message about social justice comes through in the chorus: "When I see you / I see love / I see America / I feel your pain / I share your blood / I see America."
"look up." This beautiful song encourages people to hold their heads high through any personal difficulties. Again, the chorus lyrics sum up the message: "Hold on / 'Cause somebody loves you / You know trouble's always gonna be there / Don't let it bring you to your knees / Look up."
Three additional cuts that I recommend are "let it be me," "wish you the best (feat. Jensen McRae)," and "someone that i used to be."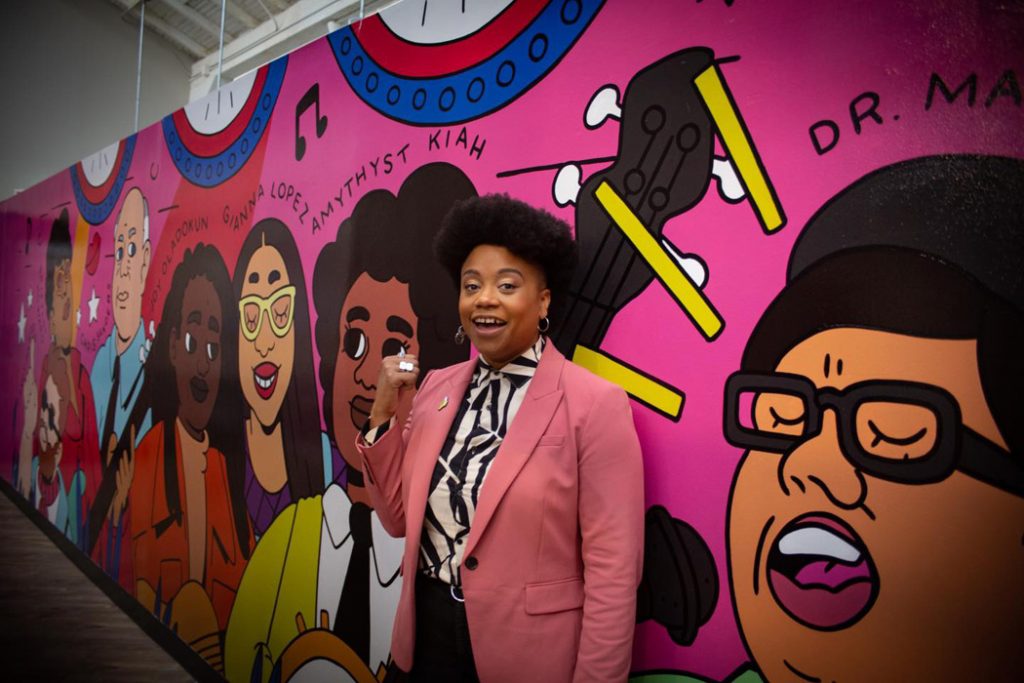 Amythyst Kiah
In 2021, Kiah released the mesmerizing, revelatory album Wary + Strange to strong reviews. Originally from Chattanooga, Tennessee, she is also a member of the group Our Native Daughters, which mixes alternative rock and traditional roots music in a style that Kiah resonates with naturally. Her co-collaborators in Our Native Daughters include musicians Rhiannon Giddens and Leyla McCalla of Carolina Chocolate Drops and Allison Russell of Birds of Chicago.
Kiah studied bluegrass, old-time, and country music at East Tennessee State University. She swings between acoustic and electric guitar as her lead instrument.
In the tracks listed below, notice the superb production and arrangements behind her songs, and savor the strength and compassion in her voice.
Black Myself." Nominated for a Grammy Award and winner of the 2020 Folk Music Awards Song of the Year, this track boldly promotes standing tall and supporting the equality and social justice movements.
"Myth." Framed in the style of an old-time genre piece, "Myth" is a story of wandering through life until "somebody somewhere will find what's left / Oh yeah / And we'll become a myth. . . ." Kiah's rich voice soars and whispers in wonderful ways.
"Grinnin' in Your Face." In this bouncing song, the lyrics repeat the difficulty of finding a real friend. "Oh, bear this in mind, a true friend is hard to find / So don't mind people grinnin' in your face."
"Tender Organs." Kiah expresses the times when she doesn't like what's going on inside of her: "Sometimes when I wake up / I feel like, I feel like I'm dying / And sometimes when I'm walking alone / I feel like, I feel like crying."
"Wild Turkey." Opening with beautiful acoustic guitar, this song is an ode to her mother, who died by suicide when Kiah was 17 years old. Melodic and heartfelt, it also makes me think how wonderful it would be to hear Kiah collaborate with Joy Oladokun on an album.
Enjoy free tracks of these songs on my shared Spotify playlist under DJ Andy Bargerstock. See more articles at Fringe Toast Music.