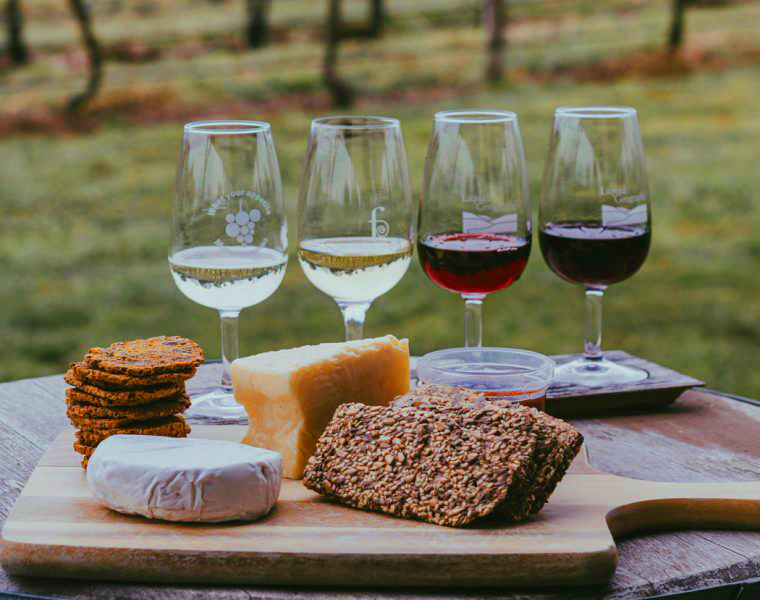 When customers first visit my store, SOMM Wines, they love to ask what brought me to Fairfield, Iowa. How does a sommelier from Las Vegas end up in the middle of a cornfield?
Smiling, I always answer, "Google! Google brought me here!" Perplexed, the guest wonders if my navigation app gave me the wrong directions. Where was I supposed to move?
Let me explain.
If you type phrases in Google's search engine like "most interesting small towns" or "Midwest towns you must visit," Fairfield, Iowa, comes up time and again. It's known for its university, diversity, and positivity. (Yes, I just did that!) And that is exactly why I chose this particular cornfield. Fairfield's population of roughly 10,000 consists of international students at our Maharishi University, big city transplants like myself, and families that have lived here for generations. We are a cultural mix of metropolitan desires and rural appreciation. The large number of restaurants we offer reflects our distinct palates. We literally bring so much diversity to the table, you would think that finding a perfect bottle of wine for everyone to enjoy would be impossible. Well, I'm here to tell you that is not the case! Consider me your search engine for all things wine.
Let's look at some common buying dilemmas.
"I have no idea what they like."
When guests are bringing a hostess gift or inviting a new friend or beau to dinner, the most common quandary is not knowing the person's preference. Would you like to know the perfect remedy to this problem every time?
Champagne. It is light, bright, and welcoming, just like the beginning of a new relationship. Champagne pairs well with most foods, whether it's seafood, pork, or a simple salad. Well-known French producers like Taittinger or Bollinger are classy choices. Remember, it's only Champagne if it comes from Champagne, France. Otherwise, it's just fancy bubbles!
"They said pinot. Which one?"
For more seasoned wine drinkers, this could mean several options: pinot noir, pinot gris, pinot blanc? Oh boy! If the budget allows, I suggest one white wine and one red wine.
Cover your bases with the two most popular varietals and look like a pro offering your guest "white or red" tableside.
Pinot gris. Also known in Italy as pinot grigio, this is an easy choice because of its serious drinkability. It tastes of fresh stone and tropical fruits, followed by high acidity. It's food friendly and enjoyed by most white wine drinkers. Producers like Jermann (Italy) and King Estate (Oregon) provide beautiful bottlings from both sides of the world.
Pinot noir. This red wine may be lighter in body, but do not underestimate its power. Pinot noir encompasses some of the most beloved flavors by wine enthusiasts—tart red and blue fruits, baking spices, structure, and clean acidity. When they all come together in harmony, the wine is downright stunning.
There's a reason why some bottlings of pinot noir are sold at auction for astronomical prices. Wine drinkers covet a perfect pinot noir the way art lovers collect masterworks. The only difference is that wine is a living, breathing entity and changes year after year. Perfection does exist. You just have to keep drinking in your search of that particular bottle. Producers like Cristom (Oregon) and Drouhin (Oregon/Burgundy) keep us in the hunt.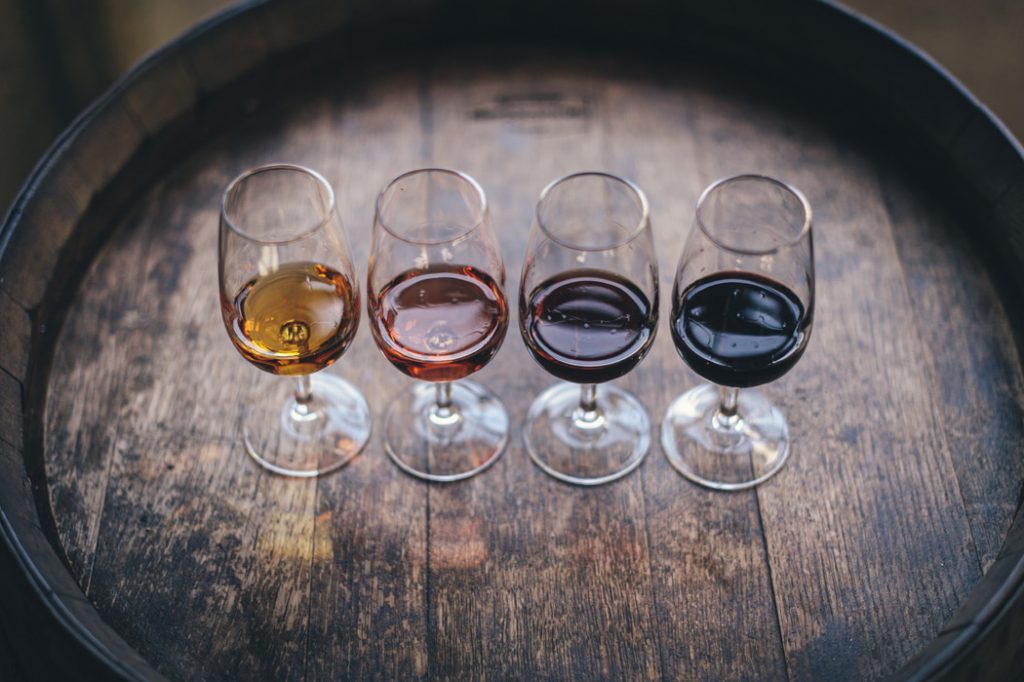 "They prefer natural wines. What does that even mean?"
In the vast universe of winemaking, a plethora of decisions must be made in both the winery and the vineyard. New oak verses neutral, stainless steel or concrete. Different trellising options, cover crops, and harvest times. One may prefer organic farming to biodynamics.
Some winemakers choose a more minimalist approach. This is not laziness; rather, it's a very calculated process. I like to call it "nothing added, nothing removed," meaning the grapes are grown and vinified with the least amount of intervention possible. They are hand harvested. Only native yeasts activate fermentation, and it is neither started nor stopped by the winemaker. No fining or filtration done here! No sulphur added for preservation. No, this wine might be a cloudy mess to look at, but it will be delicious to drink.
By this point, you're asking yourself, why doesn't every winery choose the natural approach? Quite frankly, most do farm organically or biodynamically.   Most choose to leave the process as untouched as possible. The little differences are important, so ask questions and your sommelier can direct you to the right selection.
When shopping for a natural wine, I say the cloudier, the better. Producers like Anders Steen (France) and Broc Cellars (California) deliver wines that taste as fresh as the day they were bottled.
"They like sweet wines, I DO NOT!"
We all have that one friend who loves sweet wine. Can't get enough of it! You were certain that at some point she would swing the wine pendulum closer to where your tastes lie; however, that day has not come. Let me assure you, I have found a solution.
Riesling. One of my absolute favorite varietals because of its diversity, riesling has the capability to showcase many different levels of sweetness, from bone dry to "I need a dentist."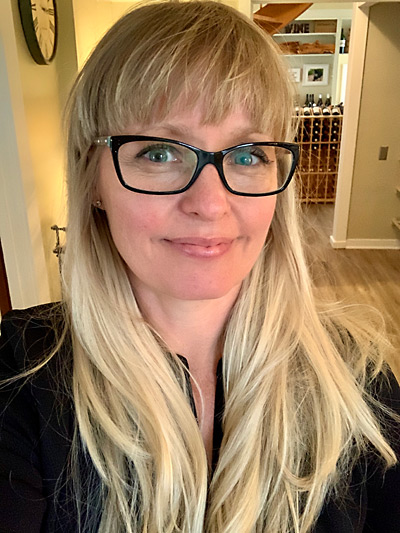 Mineral and stone notes, tropical fruit, and screeching high acidity make riesling the best wine to pair with food. You can enjoy it after dinner as "something sweet" or with spicy foods to counteract the heat. I love riesling with Thai food. You get to choose your ripeness—that is, sugar level. "Trocken" means dry or no residual sugar. Dry rieslings have all the tropical flavors of pineapple and melon, without the sugar. "Kabinett" adds a little sweetness. "Spätlese," which means "late harvest," is even more intense flavor. German and Austrian wine labels can be intimidating and complicated to read, but I promise they are detailed to help quantify the amount of residual sugar in the wine, allowing you to choose that perfect off-dry white even your sweet friend will enjoy. Bründlmayer (Austria) and Müller-Catoir (Germany) produce brilliant, off-dry rieslings that anyone would love.
No matter what your level of expertise or reason for purchase, finding that "just right" wine is easily within your grasp!
Read more about SOMM Wine in Fairfield.