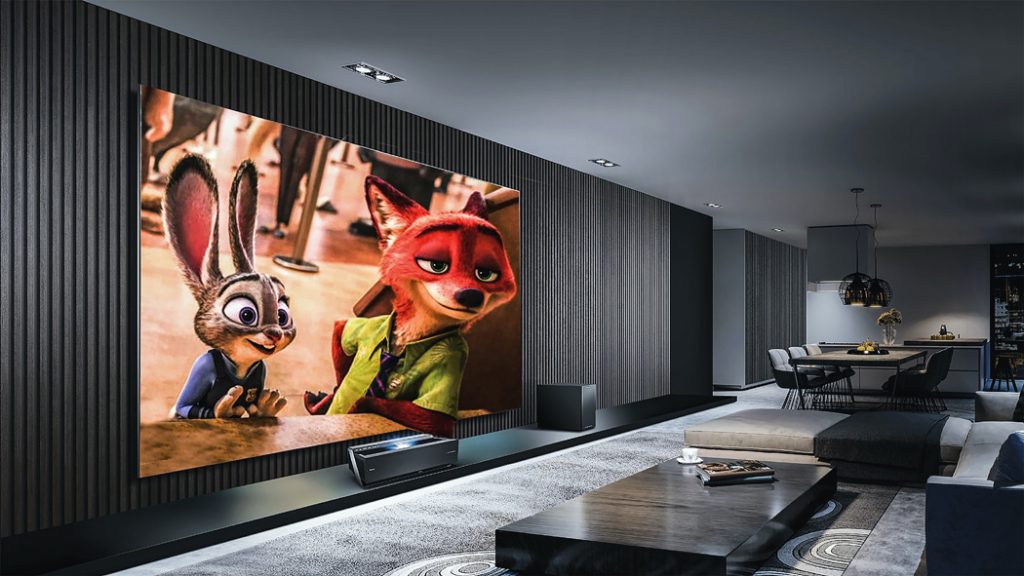 Here's something to think about: what you learned years ago about audio and video may be putting severe limitations on your enjoyment of music. If you're stuck on your old understanding, you may well miss out on ways to get the most satisfaction for your money. Here are some breakthroughs that may boost your listening experience more than you expect.
Replace your FM radio with internet radio. Replace your hard-to-receive local stations with the same stations as clear digital broadcasts through your computer, server, or network-ready receiver. As an added bonus, you'll gain access to 100,000 radio stations from around the world. My favorite FM classical is WFMT, Chicago. My favorite jazz station is in Long Beach, California. The Ukraine has a good one, too.
Replace your old CD player with a music server. Have access to all of your personal music favorites on a hard drive, all cataloged for easy access.
Add a music service like Tidal or Qobuz. You'll get 5 million musical choices, many stored in higher resolution than your CDs. Tidal also has music videos. Of course, there is also YouTube. Please, please, please, don't limit the sound of any of these by playing through your TV speakers!
Use your Blu-ray player for CDs and DVDs. Through a good DAC (digital to analog converter), even an inexpensive Blu-ray model can make your music and videos sound fantastic.
Design Your Home System To Fit Your Use of Space
I've designed many home theaters, complete with huge projection screens. Usually, these are extra rooms located in the attic, basement, garage, or some other room that is disconnected from the flow of household traffic. Before you decide where to put your home theater, carefully evaluate your movie-watching habits to see if they will accommodate that trip to the far reaches of the house.
One such example of an out-of-the-way room was a beautifully finished attic theater in a Los Angeles home. It had plush chairs, a raked floor, a huge screen, and no windows. There was just one thing wrong: nobody ever used it. Well, maybe twice a month. The home's great room, located on the main floor next to the kitchen, was where the family liked to hang out. There they watched most of their videos on a 65-inch HDTV, about 16 feet from their favorite chairs, so the image was too small to recreate a true movie-theater experience.
If I'd been in on the design phase, I would have used that attic-theater budget to adapt the great room for better movie watching, with a bigger HDTV and motorized blackout blinds to control the light. Super-bright projectors combined with special dark screen materials can render good blacks and vivid colors without having to make the room perfectly dark.
Let Your Music and Movies Follow You Around
I love the simplicity of Sonos and Helos for adding background music to other rooms. However, they are no match for properly designed speakers hooked to great-sounding amps. You can get satellite amps that sound amazing and hook them to some real speakers in each area of your home that deserves them.
Most of the time, running wires from your main audio or home theater system will be the most cost-effective way to fill your house with fine music. There is no such thing as wireless, because every "wireless" speaker needs to be plugged into the wall for power. Installing extra AC outlets almost always costs more than running the speaker wires in the walls.
If you are currently building or remodeling a home or office, this is the perfect time to plan for your home's musical and video future. Prewiring is fast and easy when the walls are bare studs. Even if you have no immediate plans to upgrade your AV system, prewiring could save you thousands in installation fees down the road. Just make sure the prewired locations make musical sense.
In addition to properly placed surround sound channels, in-wall speakers can provide music in the bedroom, bath, kitchen, and outdoors. Both in-wall and in-ceiling speakers can save space, look wonderful, and compare favorably to some of the best floor-standing speakers you've ever heard.
The days of limited access to high-quality music have gone the way of the rotary phone. Enjoy your music more!
Paul Squillo owns Golden Ears Inc, in Fairfield. GoldenEarsInc.com.