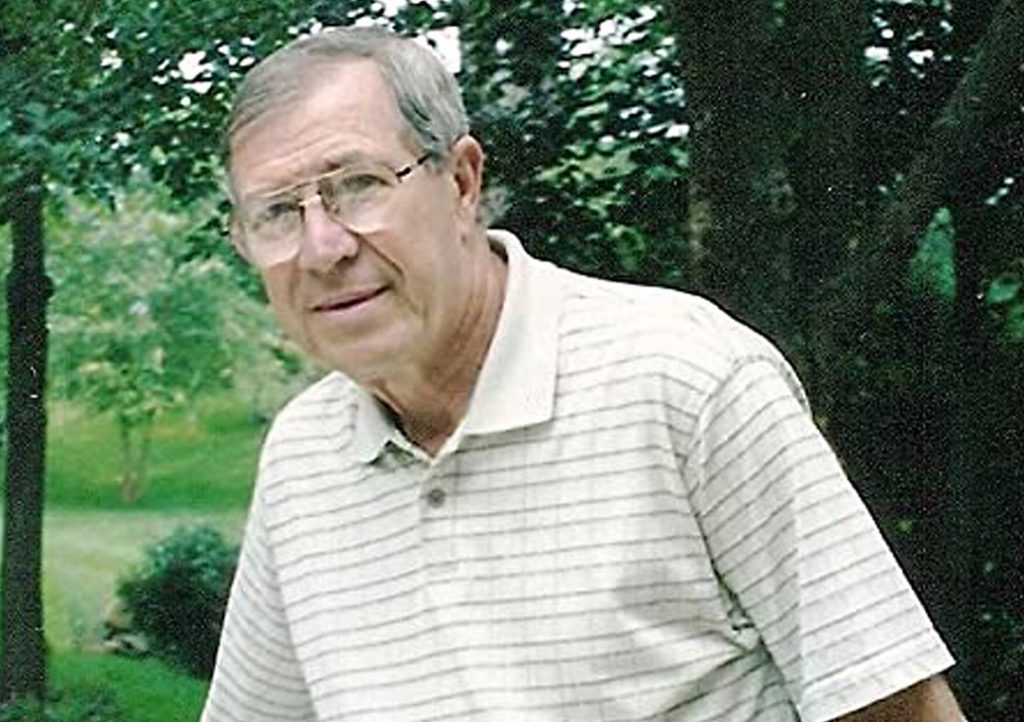 A reporter's ability to find and tell a compelling story is a tremendous asset—and a transferable one as well.
Dale Kueter wrote for The Gazette for 34 years and retired in 1999. But he wasn't done delving into the stories of people and the circumstances and personalities that shaped their lives. Since his retirement, Kueter has self-published four books for adults, two nonfiction and two historical fiction, each of which is grounded in true stories with an Eastern Iowa connection.
Recently, I talked with Kueter and his wife, Helen, about his work—including his new novel Ma Bremer's Boys—at their Cedar Rapids home. Kueter is gregarious and clearly loves to dig into a story and bring it to life. Ma Bremer's Boys, which fictionalizes the colorful lives of Eugene and Henry Floyd Brown, displays a reporter's eye for detail and a storyteller's knack for a beautiful or arresting turn of phrase.
Eugene Brown, who is cast as Peter Bremer in Kueter's reimagining, was a well-known businessman in Cedar Rapids in the 1960s and '70s who got tangled up with organized crime due to some poor financial decisions. Kueter's Peter Bremer is a man in serious jeopardy and seemingly unable to find a path past his plentiful problems—a situation the author drew from Brown's experiences.
"I met him in tax court, which was the least of his troubles, really," Kueter said. Kueter was reporting on Brown's appearances in federal district court.
In our conversation, Kueter recounted the time Brown came to see him at The Gazette because he felt the reporter didn't have the full story. The businessman rolled up in a fancy car, "and you should have seen all the reporters who went over to the window to see his big Cadillac," Kueter recalled with a laugh.
"He told me that he had borrowed money from some bad people," Kueter said. "He was taking the back roads to Tama [where he was the president of Tama Packing Co.] because he feared for his life." That story—and other real-life details of the Brown brothers' lives—are foundational to Ma Bremer's Boys.
Kueter first set out to write a work of historical fiction about the aftermath of the Vietnam War, taking as its jumping-off point the "friendly fire" death of Lance Cpl. Charles Gradoville, a Cedar Rapids native. When Kueter started the project, he found that a fictional approach simply wasn't working.
"I had written it as historical fiction, and it kind of rebelled on me," he said. "I would question myself and question myself."
In the end, he wrote Vietnam Sons, published in 2007, as a nonfiction account of the bond between Charles Gradoville's father and the troubled Marine who held himself responsible for Gradoville's death.
"I'm not sure I could write pure fiction," Kueter mused, acknowledging that his background as a reporter draws him to true stories.
His next book, The Smell of the Soil, is framed around stories of Kueter's childhood as an Iowa farm kid. But it is also intended as a prompt for others to write their own stories. "We all have our own experiences that we need to write and preserve," he said. Over the years, Kueter has spoken to countless groups, encouraging them to write their stories as a way to record history and to process difficult emotions like grief.
Kueter's third book, Motel Sepia, was his first work of fiction, but it too was based on true events. In the 1950s, Cecil and Evelyn Reed opened the Sepia Motel on 15 acres along Bertram Road and Mt. Vernon Road. The Black couple (Cecil Reed was the first Black chairman of the civic bureau of the Cedar Rapids Chamber of Commerce and the first Black Republican in the Iowa legislature) had taken a trip from Cedar Rapids to the West Coast and became all too aware of the challenges Black travelers faced at that time. Determined to be part of the solution, the Reeds opened their motel to all visitors regardless of race.
Kueter used this history and setting for a dramatic story. "It's a hot August day in 1955 . . . It's an interracial cauldron . . . and I threw in a murder."
It is impossible to miss how much Kueter loves to dig deep into stories and share them with others. "It's fun," he said. "I've got a set of golf clubs, but they are full of spider webs out in the garage." He has plenty more ideas for additional projects—some of which he may tackle himself and others for which he hopes to find eager writers who can benefit from his years of research and reporting. There was a gleam in his eye and an unmistakable enthusiasm in his resonant voice as he shared some of his ideas and the people and stories behind them.
"There are lots of stories," he said. "You never run out of stories."
Readers, especially those interested in regional history, should enjoy Kueter's existing body of work and hope that he adds to it soon.