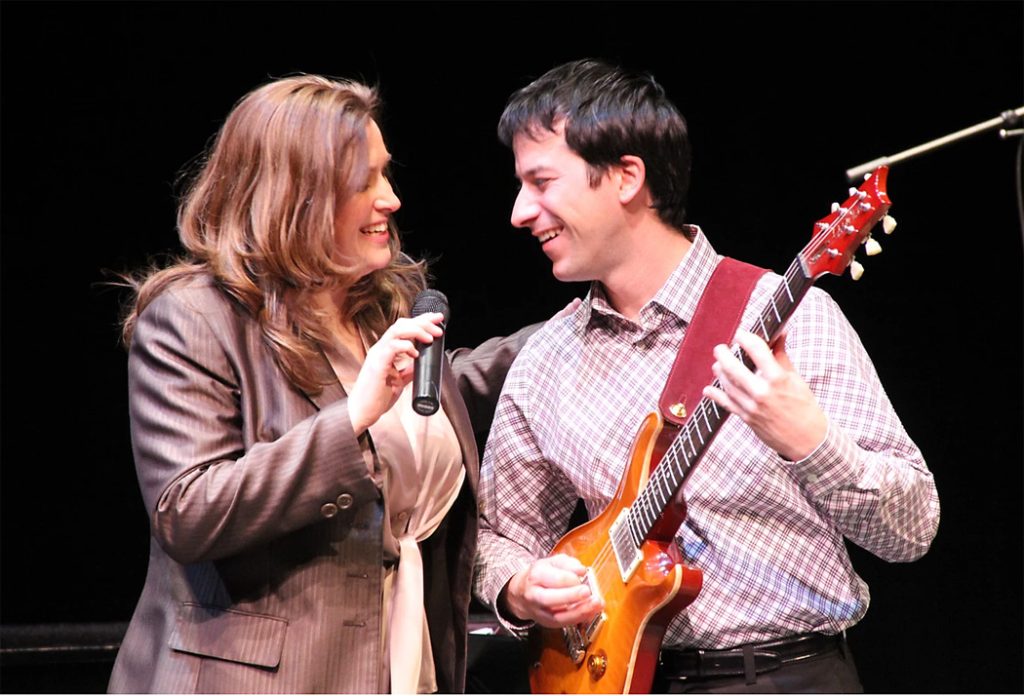 Considered one of the best vocalists of all time, Karen Carpenter captured the attention of a generation with her unabashedly catchy pop music. The Carpenters' beautiful, memorable love songs topped the Billboard charts with more than a dozen number-one hits. Now singer Lisa Rock and her six-piece band are bringing the music of The Carpenters to the Bridge View Center in Ottumwa on Saturday, October 23, at 7:30 p.m. with "Close to You: The Music of The Carpenters," their spot-on renditions of Carpenters classics.
Lisa Rock, a singer as well as a playwright, has been performing to sold-out crowds for years. She's written more than 15 original concerts and cabarets that have been seen across the country. Now, Rock has arranged a six-piece band, complete with back-up singers, to recreate a Carpenters experience like no other. Rock's amazing four-octave range allows her to sing the hits like "We've Only Just Begun" and "Rainy Days and Mondays" in their original key, keeping the songs genuine and more recognizable for the audience.
"When she hits the lower range of her marvelous voice," notes Chicago critic Alan Bresloff, "if you close your eyes, you can see Karen Carpenter's face."
Tickets may be purchased at the Bridge View Center Ticket Office or online at BridgeViewCenter.com.