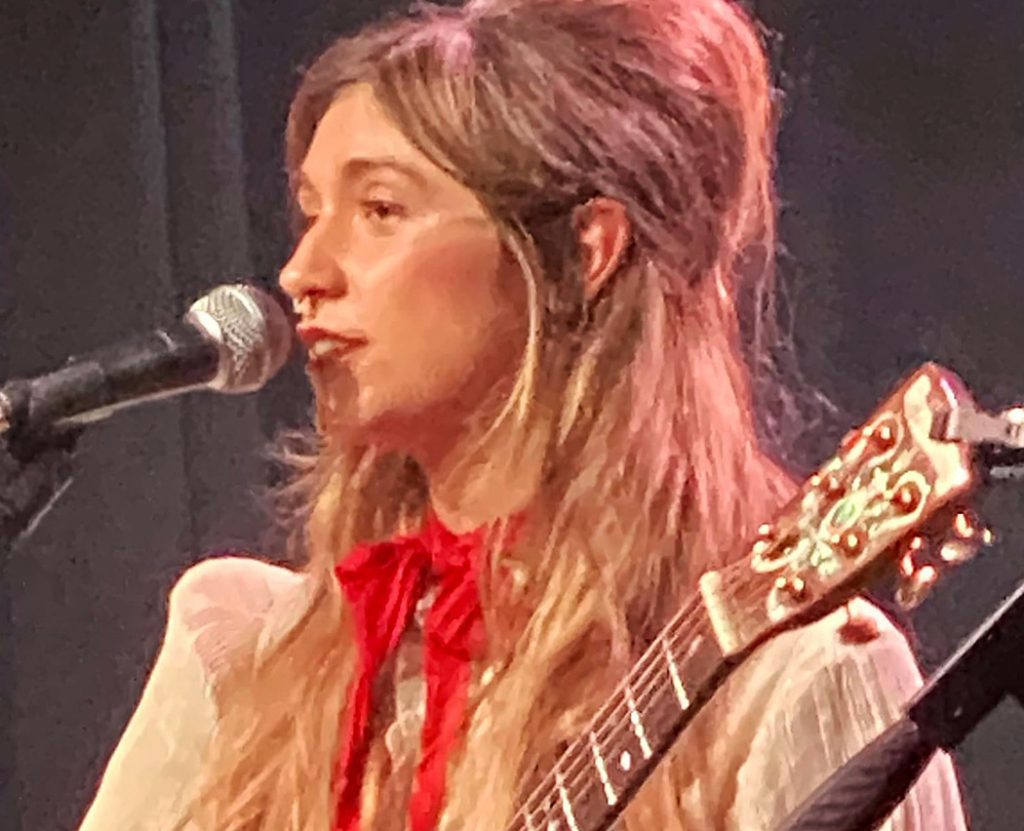 This was a strange year for recorded music. Many artists couldn't play together or perform live because of COVID restrictions. Some musicians used the break from touring to experiment with original sounds and styles or to hone their existing strengths. The important thing is that once again, there were hundreds of notable recordings released in 2021. Below is my list of the 10 best discs (in order) of the year. My choices are personal, rather than trendy, and reflect my biases. All are highly recommended to give as holiday gifts.
Sierra Ferrell: Long Time Coming
This West Virginia-born artist has deep roots in Western swing and old-time country music, but her sound is seasoned with a modern, global sensibility. The dozen songs here showcase the depth of her talents as a vocalist, musician, and songwriter. Ferrell's music ranges from haunting sea ballads and slow waltzes to fast-paced mariachi and bluegrass romps that seem to come from a timeless place where love and dancing rule the kingdom. Long Time Coming seems so unfashionable and out of date that it's hip. Ferrell's the girl at the playground who invents her own games rather than joining the team sports, and everyone wishes they were playing with her.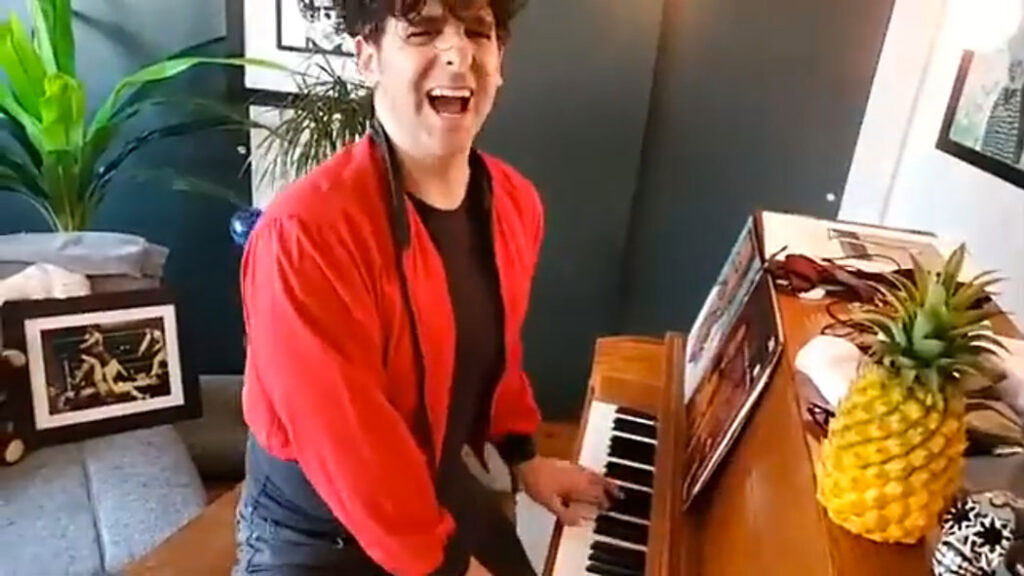 2. Low Cut Connie: Tough Cookies: Best of the Quarantine Broadcasts
When COVID first reared its ugly head back in March 2020 and live shows were cancelled, Low Cut Connie's Adam Weiner took to his spare bedroom and started broadcasting biweekly for his fans. He christened us "Tough Cookies" as he preached, sang, and played his heart out (with the help of bandmate Will Donnelly) to lift our spirits. Tough Cookies: Best of the Quarantine Broadcasts collects 23 of the best performances, from the funk of James Brown ("Doing it to Death") to the Hebrew "Mourner's Kaddish" in honor of Ruth Bader Ginsburg. Just like his live broadcast, this compilation jumps all over the place from danceable Lana Del Rey and Cardi B covers to definitive Bob Dylan and Grandmaster Flash word spiels, but the music always inspires.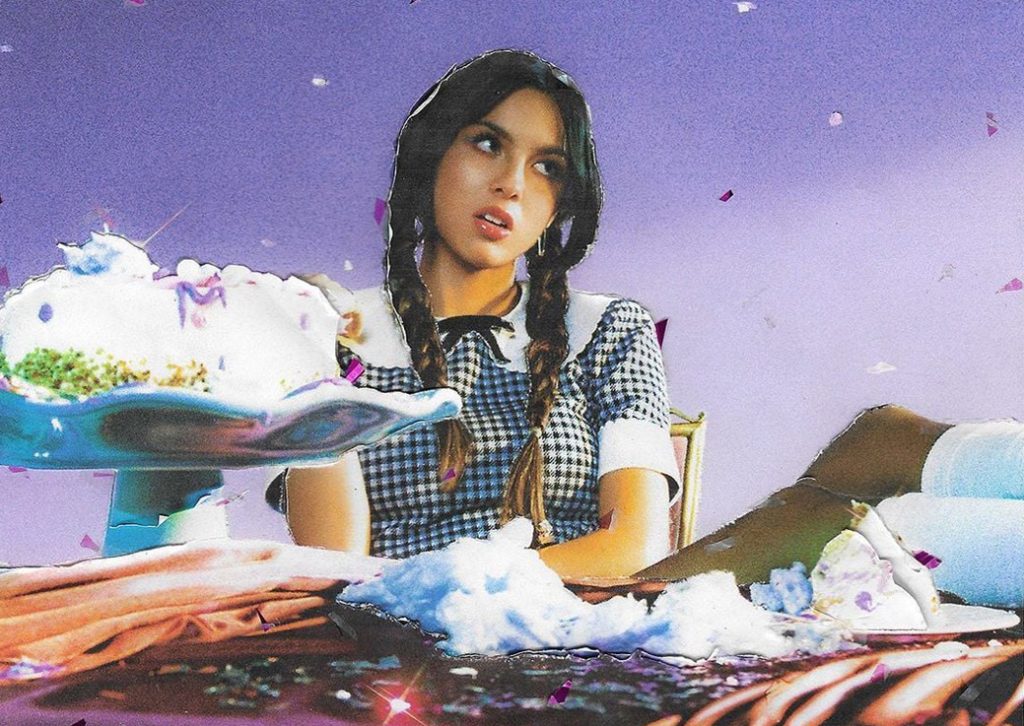 Olivia Rodrigo: Sour
The first two minutes of Sour provide the best insight into teenage angst since James Dean in Rebel Without a Cause. It's "brutal" out there for a kid. Rodrigo sings about the rituals of romance and broken hearts, the freedom of youth, and the limits of independence. Highly recommended for those looking for insight into generation Z, Sour presents a world in which heartache and social responsibility are all part of the crazy mix.
Kacey Musgraves: Star-Crossed
After the soaring success of Kacey Musgraves's Grammy Award-winning Golden Hour, it's surprising to see how she handled everything from her triumphs to her failures with such grace. The strongest cuts on Star-Crossed ("breadwinner," "good wife," "justified") offer frank acknowledgements of her situation. The Texas singer-songwriter calls Star-Crossed a "tragedy in three parts," but it feels more real than a simple theater piece. Musgraves masterfully reveals the good times as well as the bad ones with telling details. The music soars accordingly and seems to disappear when she's in confessional mode to create a collage-like atmosphere.
The Weather Station: Ignorance
Eight of the ten songs on Ignorance have one-word titles such as "Loss," "Trust," and "Heart," which shows lead singer-songwriter Tamara Lindeman's tendency to keep things plain, but there's nothing emotionally simple about such terms. Lindeman sings in a calm voice that veers from a low rumble to a high falsetto accompanied by two drummers, a saxophonist, and a flautist, among other more traditional pop instruments (electric guitar, synth, bass). The songs address everything from the dangers of capitalism to the desire for desire.
Arlo Parks: Collapsed in Sunbeams
Anaïs Oluwatoyin Estelle Marinho (Arlo Parks) is only 20 years old, but has the voice and confidence of someone much more experienced. She begins Sunbeams with a spoken-word poem that tells the listener not to be afraid to cry, and she continues to pepper the record with the advice that whatever hurts now won't last forever. She's not preaching as much as sharing intimate secrets.
Charley Crockett: 10 for Slim: Charley Crockett Sings James Hand
Charley Crockett befriended the legendary Texas honky-tonk singer James ("Slim") Hand before Hand died in 2020. The two had originally planned to tour and record together, so in tribute, Crockett covered an album's worth of Hand's material. The songs often concern the darker side of life—alcoholism, suicide, and loneliness—and Crockett sings them straight with a steel guitar wailing in the background. The result is a mighty testament to both Hand's songwriting talent and Crockett's forthright delivery style.
Mike Cooley, Patterson Hood, Jason Isbell: Live at the Shoals Theatre
In June 2014, three talented singer-songwriters reunited for a benefit concert to raise funds for Terry Pace, a professor at the University of North Alabama who suffered two strokes. The recorded performance was mastered and released in June 2021, featuring acoustic performances from Isbell's tenure with the Drive-By Truckers, with each participant taking turns playing guitar and singing lead. It's an old-fashioned guitar pull, full of warmth and good vibes—and more importantly, great songs, such as Cooley's "Space City," Hood's "Daddy Needs a Drink," and Isbell's "Danko / Manuel."
Aaron Lee Tasjan: Tasjan! Tasjan! Tasjan!
Aaron Lee Tasjan is a musical chameleon. Because he performs so many rock styles so well, it's easy to overlook just how good he is. The 11 tracks on his latest album sound like a lost jukebox full of cool B-sides that should have been A-sides by British Invasion bands from the 1960s, glam rockers from the '70s, New Wave singles from the '80s, country rock jams from the '90s, and TV theme music from this century. Tasjan is also an underrated electric guitar player who could give the masters of rawk a run for their money.
The War on Drugs: I Don't Live Here Anymore
Just say yes to the War on Drugs' first new album in three years. Adam Granduciel takes a soft, sonic approach to the theme of keeping it together while the world moves on: "Time surrounds me like an ocean / My memories like waves," he sings on the title song. The music captures the fluidity around him in which nothing ever stays the same and nothing ever changes. The duality makes for a pleasant trip that benefits from a set of headphones to catch the nuances.