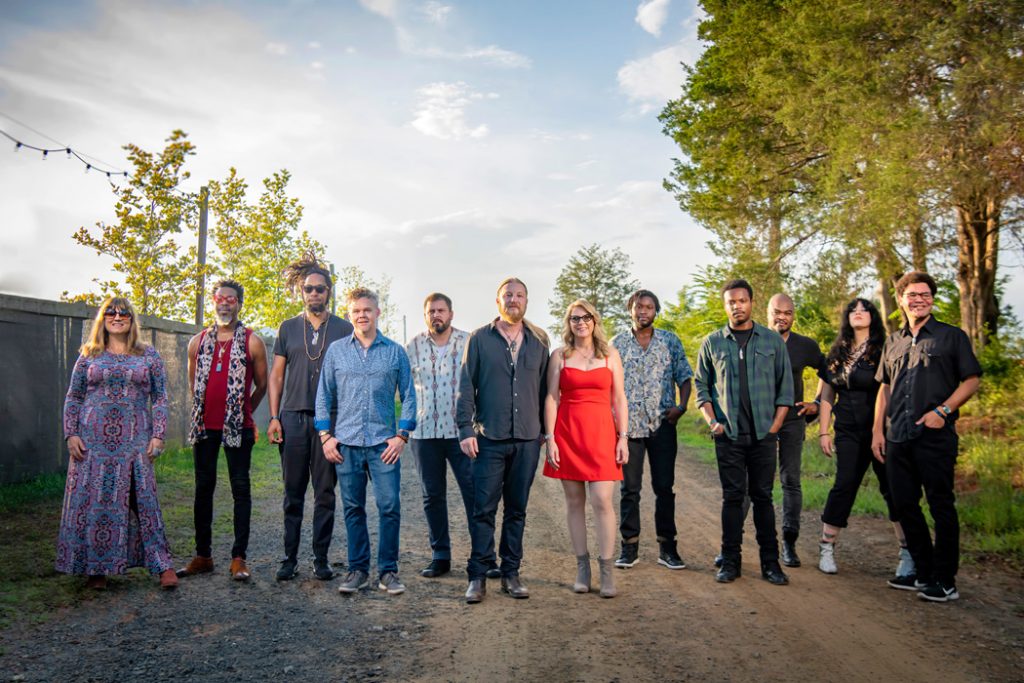 The Tedeschi Trucks Band is one of the leading American blues-rock groups. Since forming in 2010, the 12-piece combo led by married couple Susan Tedeschi and Derek Trucks has released four studio and three live albums. Their recordings have won several Grammy, Americana, and blues music awards. The band will appear at the  Des Moines Civic Center on January 19 and Paramount Theatre in Cedar Rapids on January 26.
The Tedeschi Trucks Band follows in the footsteps of the great guitar blues-rock bands of the past, such as the Allman Brothers and Derek and the Dominoes. In fact, Derek Trucks is the nephew of the late Butch Trucks, the Allman Brothers' original drummer. Derek himself was an official member of the Allman Brothers in 1999 before forming his own band. His name was reportedly inspired by Derek and the Dominos. The Tedeschi Trucks Band's latest release, the 2021 Layla Revisited (Live at LOCKN'), recreated the classic 1970 Derek and the Dominos' album Layla and Other Assorted Love Songs from beginning to end. Tedeschi Trucks displays its pride in its heritage and influences.
Vocalist and songwriter Mike Mattison has been with the band since its beginning in 2010, and before that, he spent several years as a member of the Derek Trucks Band. He grew up in Minneapolis and remembered liking the blues as a young tween, but he was drawn to all types of music. Mattison went to New York City after college with his friend and musical collaborator, Paul Olsen. The two had a band called Scrapomatic and were looking for a break.
The duo went to the Big Apple because "that's where the music industry was," Mattison said over the phone while driving. "Major labels were in the death throes. There was a vibrancy because of all the changes that were happening." Mattison had sent out demos and two agents thought he would be a good fit for the Derek Trucks Band, which needed a singer. They separately sent his picture and promotional material to Trucks.
"I had a big Afro then and was very distinctive looking," Mattison joked. "Derek recognized me from my photos when he saw me on the subway and started talking to me. We discussed music and exchanged information." Mattison joshed that the accidental meeting shows the importance of having good hair, but he freely acknowledges the role of fate in bringing them together. Mattison also still plays with Olsen and Scrapomatic, who often open for the Tedeschi Trucks Band.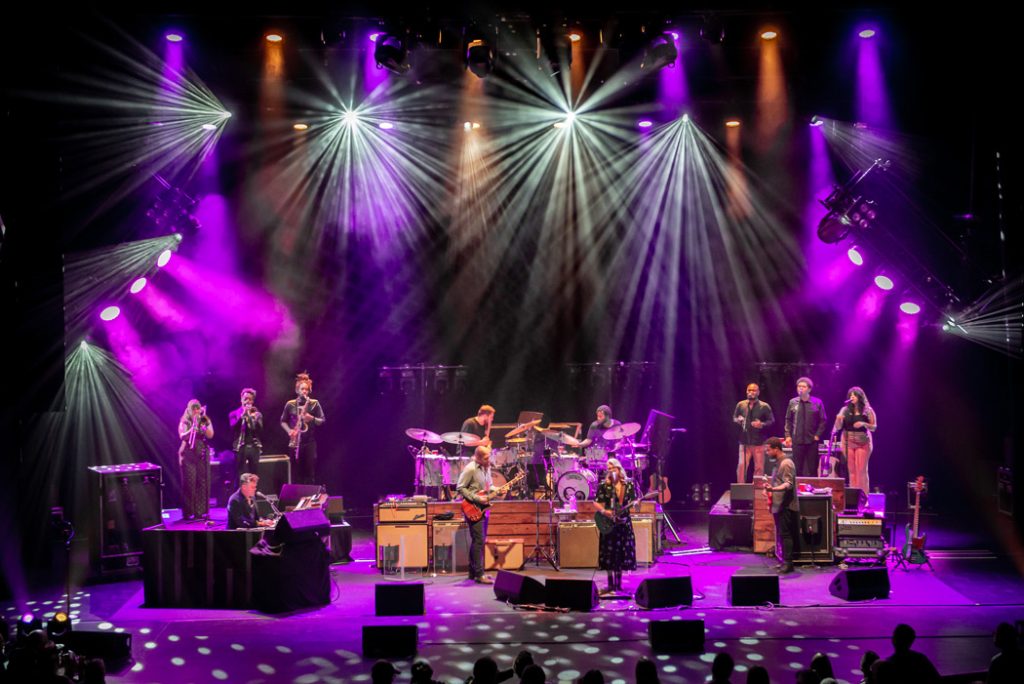 Despite having a dozen band members, the Tedeschi Trucks Band gets along well with each other. "Susan and Derek are great curators," Mattison noted. "They respect everyone's input and are very encouraging," a dynamic that was very important during the pandemic. Live performance is the group's bread and butter. It's where the band earns its money and the musicians hone their chops. Various members were able to perform live in socially distanced venues, but mostly they could not get together on the road or in the studio.
Instead, the band started a new project. "We realized we needed something to do, so we hashed out a couple different ways we could write and create long distance," Mattison said. They came up with the idea of sharing the same book and writing songs connected to it. "Not a musical play or representation of the book, but just using it as a general springboard." He wouldn't name the book or divulge many details, but Mattison did say all of the songs have been recorded, and the album is currently being mixed for a 2022 release.
Mattison, a Harvard University graduate with a degree in English and American literature, recently published his first book (cowritten by Ernest Suarez), Poetic Song Verse: Blues-based Popular Music and Poetry (University Press of Mississippi). Professor Suarez teaches a class on poetry and rock at Catholic University in Washington, D.C.
"Poetry began as song," Mattison said. "It became different, metered verse with heightened language. During the 1960s, musicians like Bob Dylan invented a new literary genre where music and poetry met again." Mattison noted that poetry buffs were outraged when Dylan won the Nobel Prize, because it wasn't the type of poetry they considered high art. "But if it wasn't for Dylan, we'd all be listening to 'How much is that doggie in the window,'" he joked.
While Susan Tedeschi is the band's premier vocalist (hence the group's name), Mattison does sing lead on many tunes, including songs he has penned. "When I sing lyrics I wrote," he said, "I know where to put the inflections. I understand where they attach to the melody."
This is more difficult when singing lead on someone else's material. "Then I have to work in the impulse-interpreter mode. You have to bring the meaning to the song, even if the song doesn't move you. You have no choice." He knows the words are important. His serious study of poetry shows that. But he's a singer. He understands it's the sounds he makes that matter most.