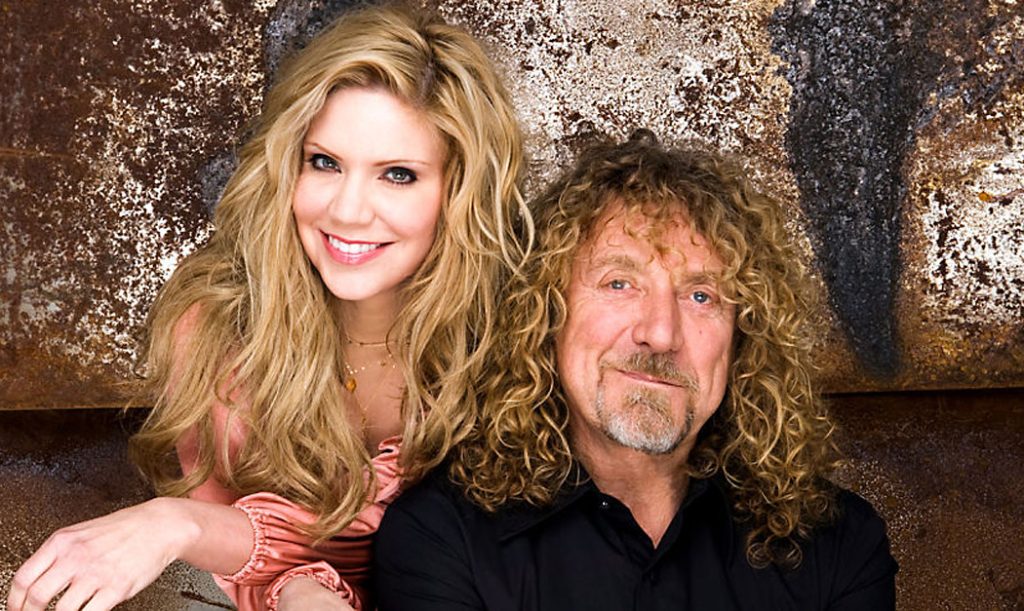 Fourteen years after their initial musical collaboration, Robert Plant and Alison Krauss created a big splash in November 2021 with the release of their new CD Raise the Roof.
Plant, former lead singer of Led Zeppelin, and Krauss, multiple Grammy Award-winning bluegrass singer-songwriter and violinist with Union Station, met at a 2004 Lead Belly tribute concert. Their unlikely musical pairing took off in 2007 with the Grammy-winning record Raising Sand. Writing in Pitchfork, reviewer Olivia Lane declared, "Plant and Krauss are masters at dusting off generations-old tracks and making them saunter to a fresh, personal rhythm."
Both albums have benefitted from the musical involvement of producer T Bone Burnett. In Raise the Roof, the tone moves into somewhat darker and slightly spacey territory—all in a good way. Other musicians on the album include Marc Ribot (gentle banjo), Stuart Duncan (magical mandolin), and Buddy Miller and Bill Frisell (guitar).
My favorite tracks are the ones that make you appreciate the beauty of genuine, heartfelt performances. From Raise the Roof, start with these tracks:
"Quattro (World Drifts In)." The album's first track is a cover song from Calexico's 2013 album Spiritoso. I love the splendid, ardent blending of vocal harmonies.
"It Don't Bother Me." This song from Bert Jansch (Scottish folk musician and founder of UK band Pentangle) begins with a beautiful downtempo lead from Krauss. Plant's harmonies come in around the one-minute mark, followed by the masterful, measured electric guitar backdrop, Plant-style acoustic and hand clapping, and a few electronic whisps. But it's Alison's gently lilting voice that carries the song.
"Somebody Was Watching Over Me." Ah, the blessings of higher spiritual authorities that protect us from "our good times." Good West Coast swing tune.
Enjoy these tracks from Raising Sand (2007):
"Stick with Me Baby." With a delicately chiming electric guitar backdrop, this interpretation of a cover from Mel Tillis's country songbook lifts it into the heavens.
"Through the Morning, Through the Night." Gene Clark from the Byrds wrote this song in 1969. Plant and Krauss give it an Everly Brothers treatment.
"Trampled Rose." Written by Tom Waits and his wife, Kathleen Brennan, this beautifully sung, spiritually lifting, carefully crafted piece features slow banjo and violin accompaniment. Sweet!
•
These two albums from Robert Plant and Alison Krauss deserve a unique spot in music history. Plant springs from a heavy rock 'n' roll background, even though he has explored experimental and alternative music styles in recent years with a revival of Band of Joy. Krauss comes gently onto the scene with a different heritage— a deep and abiding love for bluegrass music. As unexpected as their collaboration may seem, this music simmers in a special sauce worth savoring.
Listen to full free tracks on Spotify under DJ Andy Bargerstock's shared playlist entitled "Plant and Krauss."