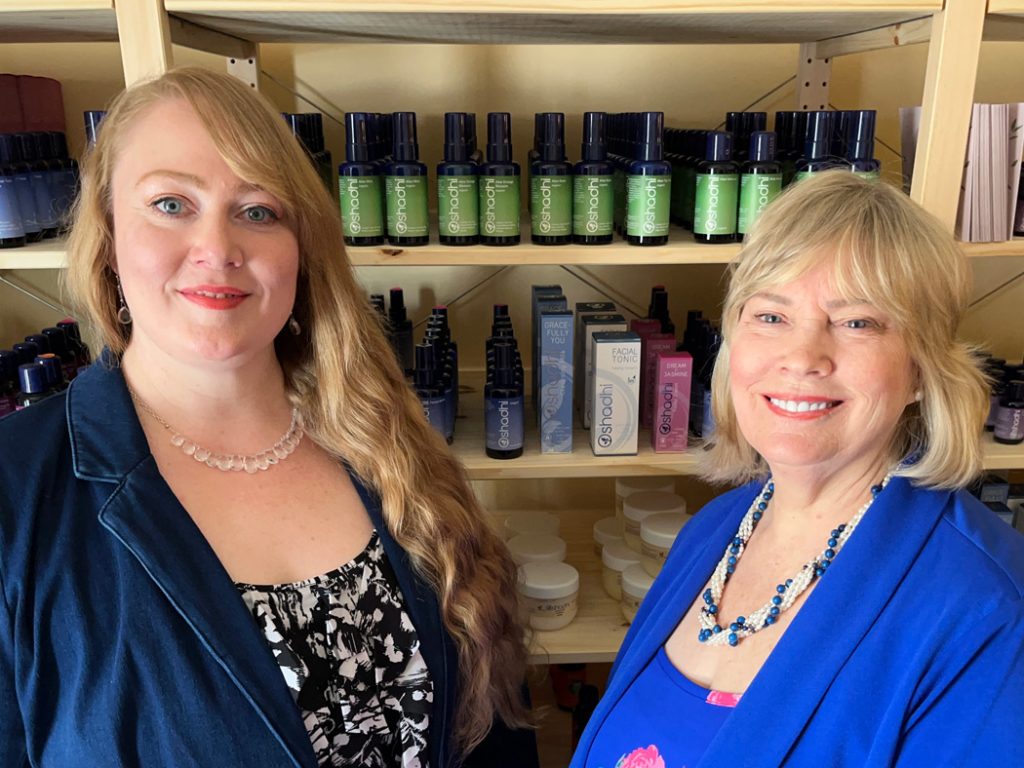 Founded by internationally renowned author and aromatherapy expert Dr. Malte Hozzel over two decades ago, Oshadhi opened its U.S. headquarters in Fairfield last December. The popular essential oil company is known for stringent quality management and meticulous product preparation, and its oils are considered the gold standard in the aromatherapy world.
Dr. Hozzel became interested in essential oils in the 1970s when his wife brought home a small bottle of lavender oil from an organic shop in Lille while they were teaching meditation in France. Twenty years later, they founded the German company Ayus Essential Oils International, and created the Oshadhi Aromatherapy line. They also founded an international seminar center in High Provence, France, on an idyllic 150-acre property surrounded by lavender fields and forests.
Oshadhi is a Sanskrit word that refers to the whole medicinal plant world. It literally means 'burning transformation" or "bearer of sunlight." In the ancient Indian medical science of Ayurveda, medicinal plants were seen as the "transformers of sunlight" into a form that could be used by mankind. Dr. Hozzel feels that naming his company Oshadhi showcases the powerful medicinal qualities of essential oils.
Oshadhi sells five classifications of essential oils: certified organic, organic, wild, traditional, and conventional. Their products are verified by Eco-Cert, an international organization known for having the highest international standards.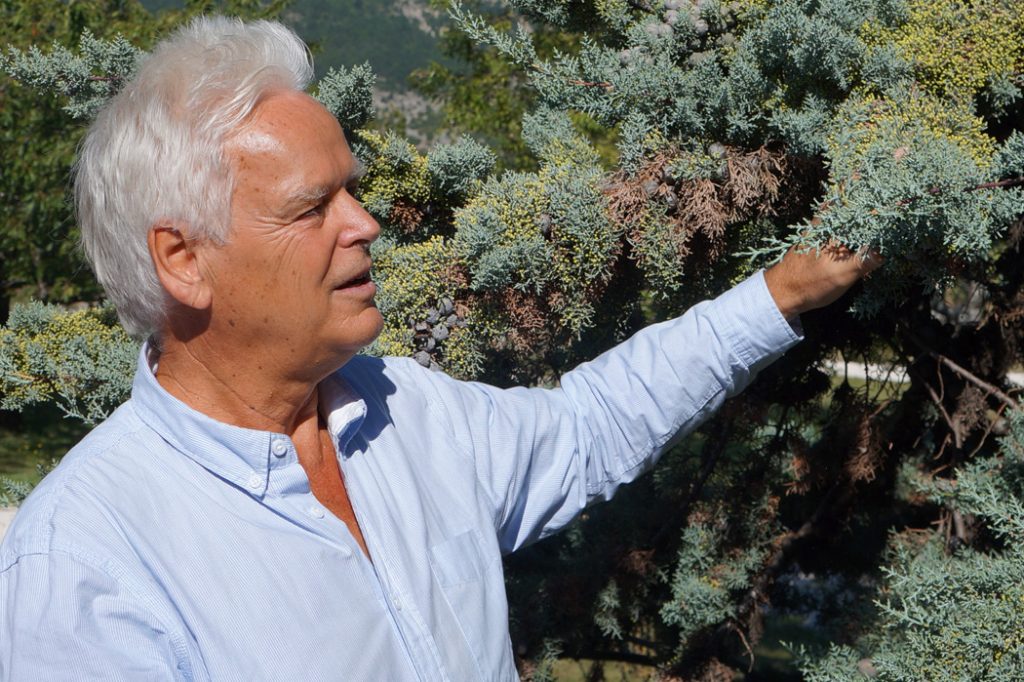 "We source our oils from all around the world, often from direct personal contacts we have established over time through our 'world sourcing period' in the 1990s," Dr. Hozzel says. "The beauty is that those who really work with essential oils as producers have a special 'medicinal plant mentality,' which usually fits well with us."
Dr. Hozzel believes that pure, unadulterated essential oils are invaluable allies on the path to optimal physical well-being and happiness. He created his company to share these oils with as many people as possible. He also organizes tours of his lavender fields, and disseminates the valuable knowledge he's gained through books, blogs, and courses at their Seminar Center in Provence. Dr. Hozzel was recently appointed Executive Director of the Masters of Aromatherapy at Maharishi International University.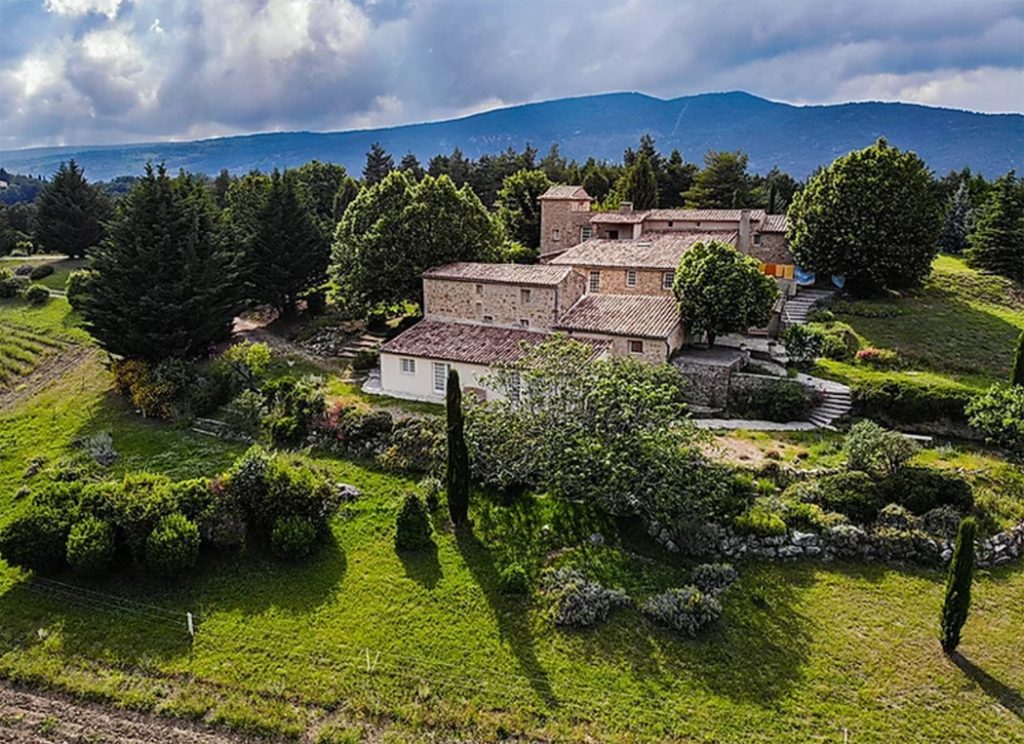 Oshadhi has distribution centers in 40 countries around the world. In Fairfield, Oshadhi USA is managed by Aditi Gentsch, who grew up in Fairfield and has been creating aromatherapy skincare products and perfumes for over 25 years. She also teaches aromatherapy for the Ayurveda and Integrative Medicine programs at MIU.
Gentsch is thrilled to be part of Oshadhi. "There is nothing like a work space where you are oshasurrounded by the rarified essence of nature," she says.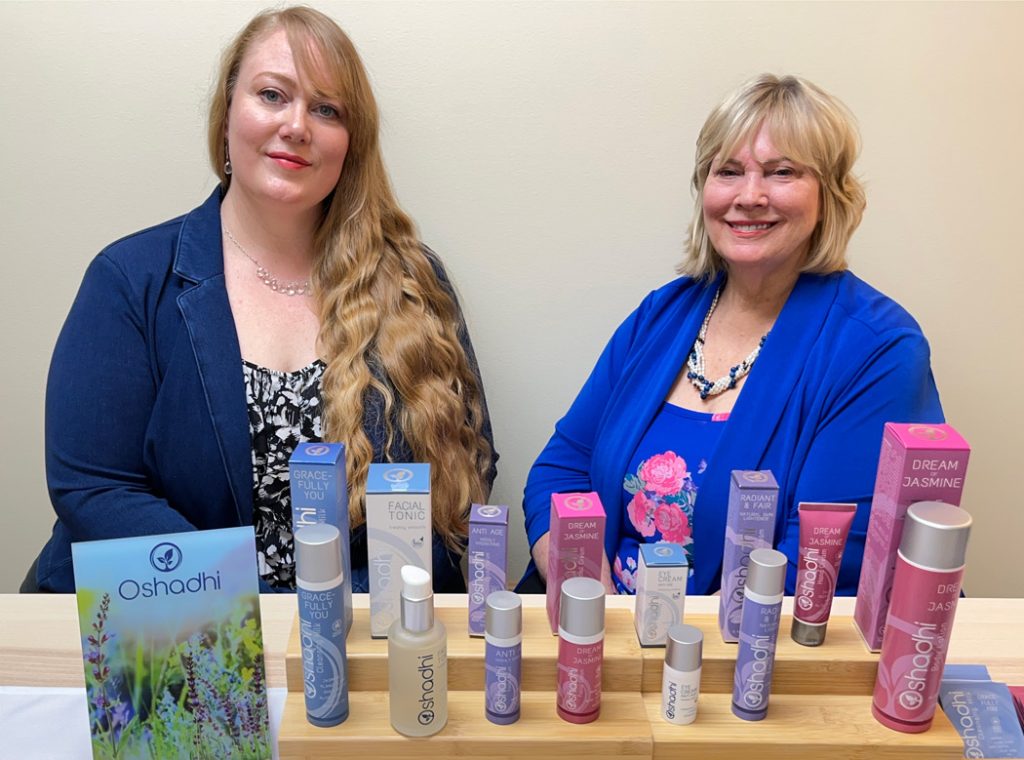 Oshadhi carries over 500 essential oils, as well as synergy blends, perfumes, and a cosmetic line, all online. "We offer local pickup," says sales manager Adrienne Pelton, adding, "We look forward to having an open house for the public at our new showroom in the coming months."
Oshadhi offers a free aromatherapy webinar each month by leading experts from around the world. For more information, see Oshadhi.com/pages/webinars.