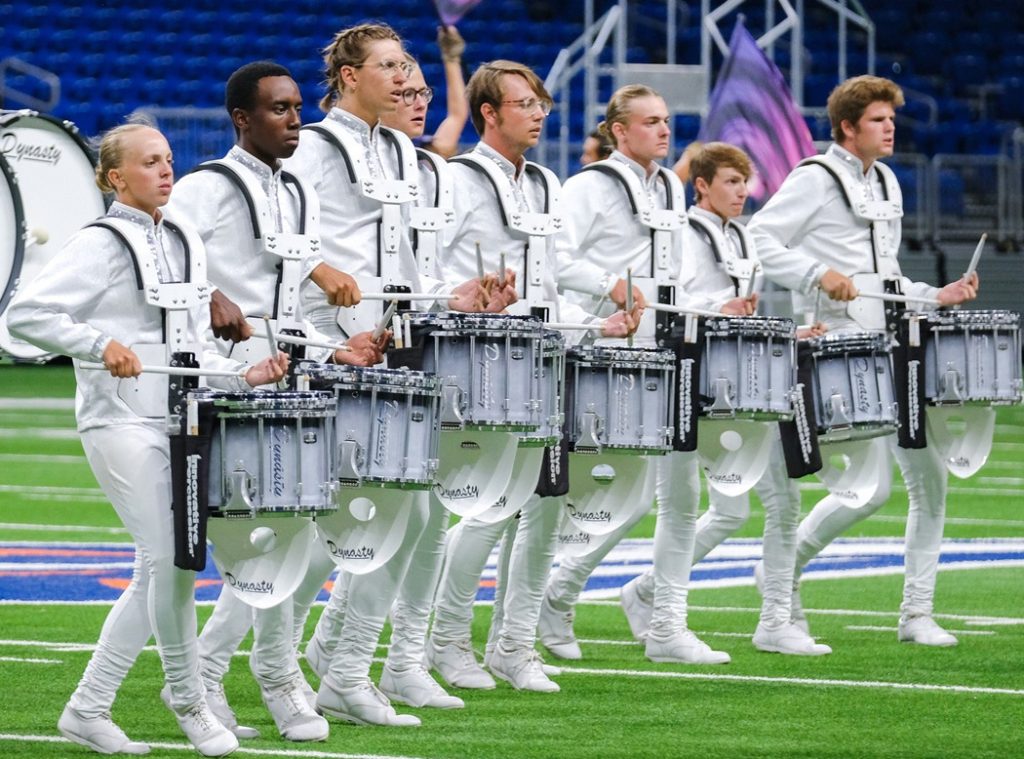 Tournament of Drums, featuring seven Open Class drum & bugle corps from throughout the U.S. and Canada, returns to Kingston Stadium in Cedar Rapids on Friday, August 5.
The music and marching competition features nearly 1,000 performers from ages 12 to 21 on horns, percussion, and color guard, all of whom spend their summers perfecting their on-field shows. Thousands of spectators are expected to attend the one-night-only performance.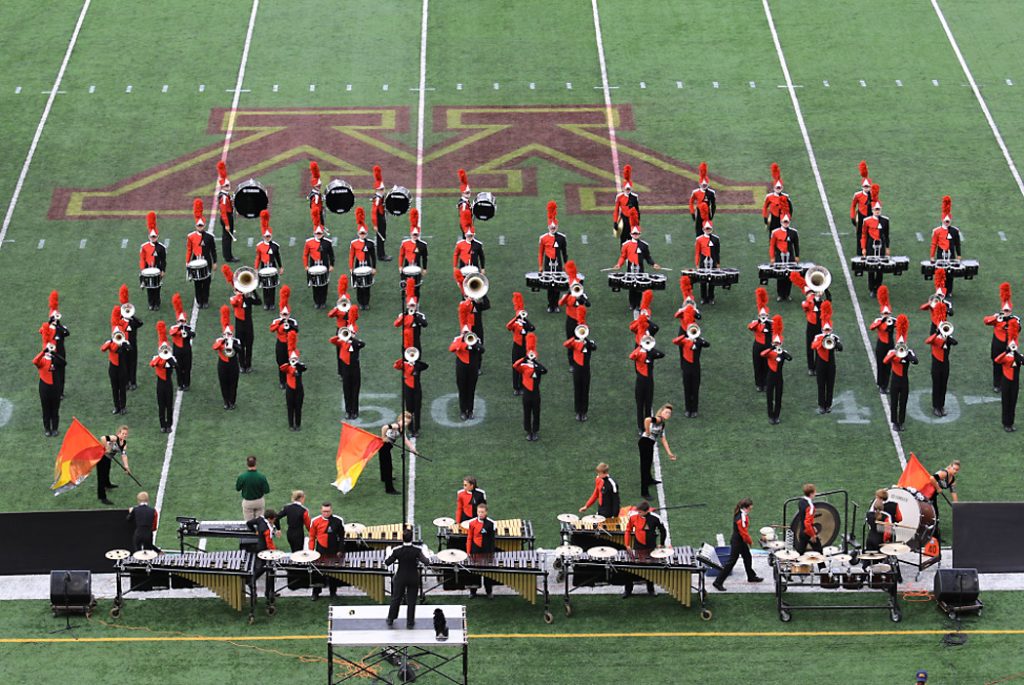 Hosted by the nonprofit Iowa Music & Arts Association and Colt Cadets Drum & Bugle Corps from Dubuque, this time-honored competition traces its history to 1950, but was on hiatus in 2020 and 2021 due to the pandemic. Books detailing the long history of drum & bugle corps in Cedar Rapids will be sold at Tournament of Drums.
The spectacular show is  a three-time recipient of the Best Drum Corps International Open Class Tour Event and features five-time DCI Open Class champion Vanguard Cadets, of Santa Clara, California along with the Colt Cadets; Gold of Bakersfield, California; Guardians of Houston, Texas; The Battalion, of Salt Lake City, Utah; River City Rhythm of Anoka, Minnesota; and Les Stentors of Sherbrooke, Quebec, Canada.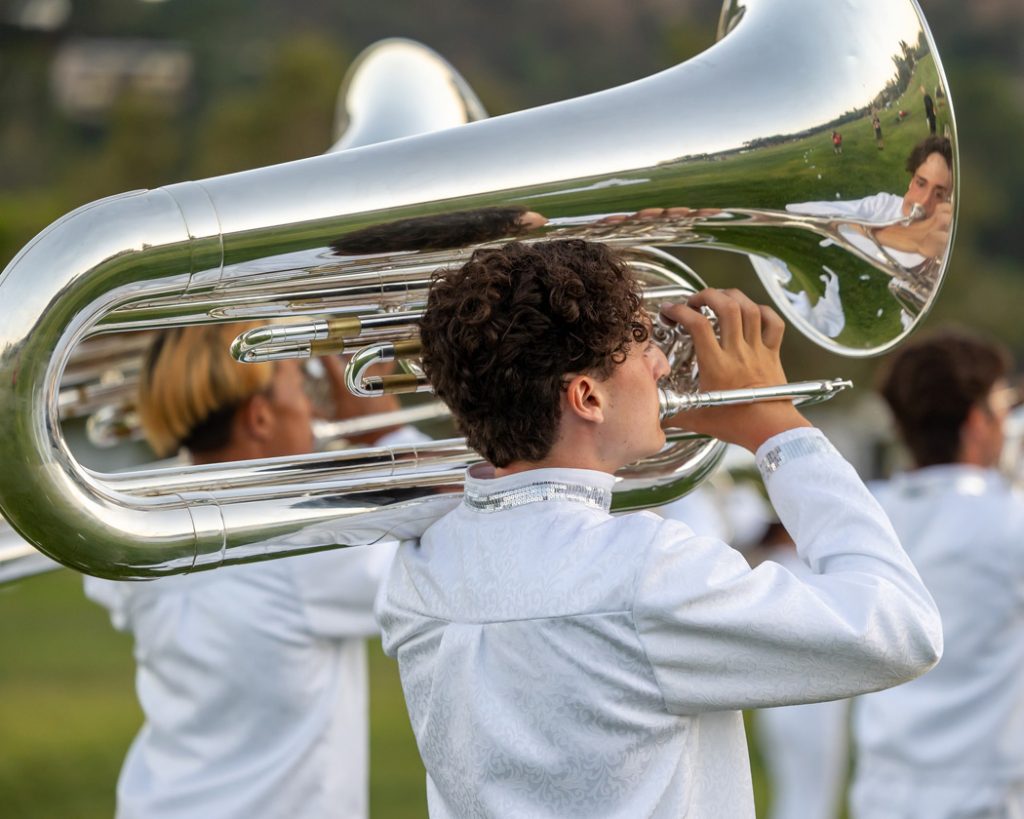 Corps will be rolling into Eastern Iowa early on Thursday, August 4, and staying at area schools, including Gold at Bunger Middle School in Waterloo and Vanguard at Jefferson High School in Cedar Rapids.
The box office at Kingston opens August 5 at 4 p.m. Gates open at 5:30 p.m. The show starts at 7 p.m. Kingston Stadium is located at 907 15th St. SW, Cedar Rapids. Tickets are available at Area Hills Bank and West Music locations for $17; tickets at the gate are $20. Free to kids 5 & under. For more information, see: TournamentofDrums.com