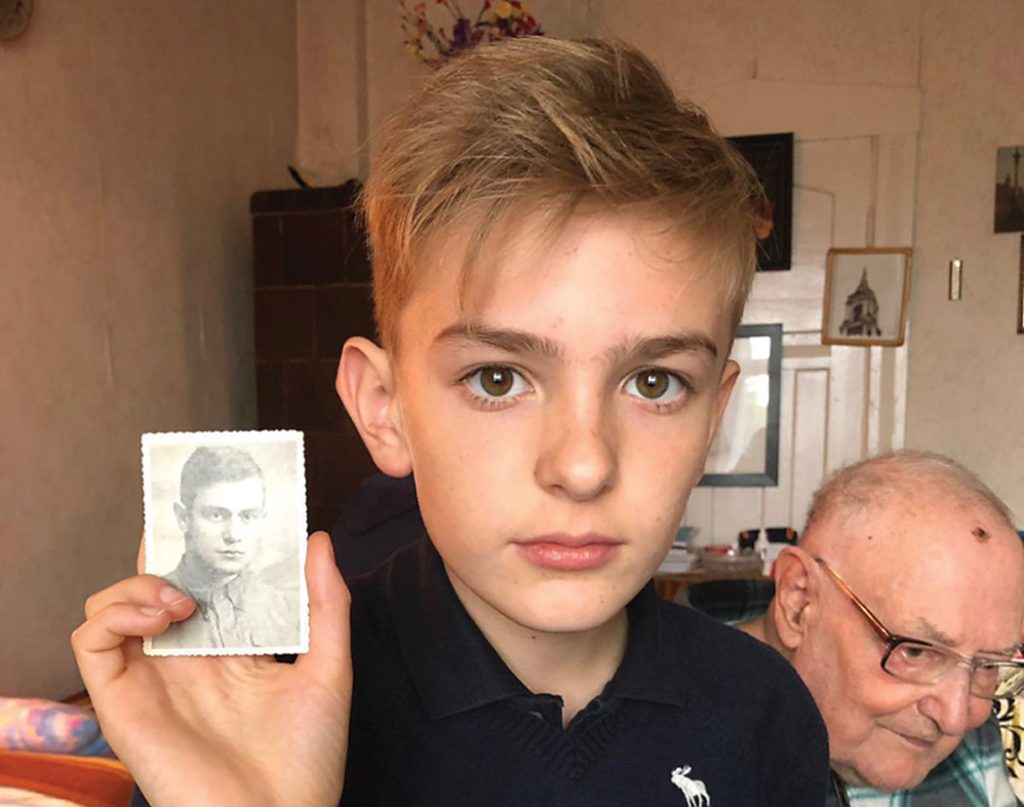 At age 12, Polo Altynski-Ross took on the daunting task of documenting his family's dramatic history. Now 16 and a student at Maharishi School in Fairfield, Polo has published The Polish Prince, the memoirs of his great-grandfather, Zbigniew Janczewski, whose stories are a haunting reminder that history repeats itself.
Polo grew up hearing bits and pieces about his great-grandfather's survival during World War II in Poland, and he eventually read the handwritten account his ancestor had penned in Polish 30 years ago. The book came about after a 2018 visit to his great-grandfather, who then entrusted his great-grandson with ensuring his legacy.
Over the next few summers, Polo worked with his mother to painstakingly translate her grandfather's heartfelt words into English, check historical facts, and ensure that the handwritten accounts would read like a novel.
The Polish Prince is a gripping tale of love and loss that is especially relevant today, as part of it takes place in present-day Ukraine. The illustrator of the book is a Ukrainian woman who had to flee Ukraine due to invading Russian soldiers.
Polo's journey to understanding his great-grandfather's life particularly hit home for me. As the grandchild of Ukrainian immigrants, I also grew up hearing stories of how my grandparents fled impending doom. Fortunately, they left for Peru by boat in the late 1930s, but it wasn't without a cost—they were forever separated from loved ones, and many relatives perished or dispersed. I felt the pull to interview Polo and understand more about his journey.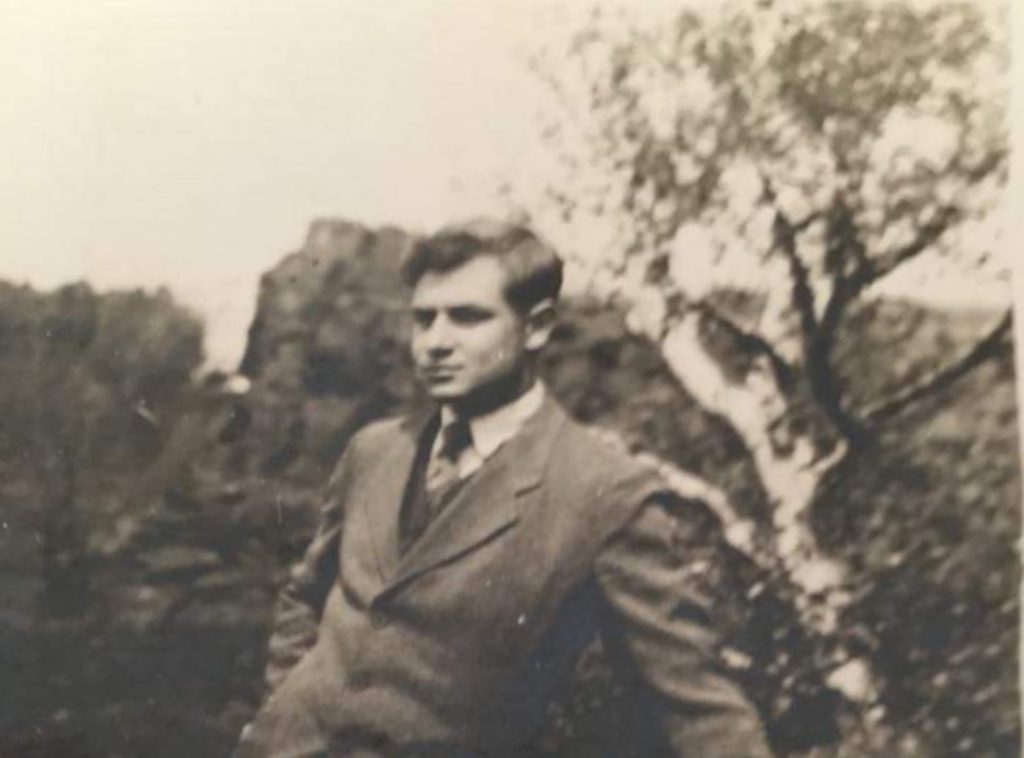 Which stories about your great-grandfather jumped out at you?
As a young boy, I would hear snippets of stories—riveting accounts of how my great-grandfather was caught between the crossfires of WWII east Poland, now Ukraine. At age 13 he had to learn to survive—he was literally on the streets. There was the onslaught of war, the horror of German work camps, where he was enslaved. My great-grandfather eventually escaped and found love. As a child, he went to international schools, and knew four languages—Russian, Ukrainian, Polish, and German. It struck me how his early education was the key to the skills that ended up saving his life.
What was the hardest part of writing this book and what was the most delightful discovery?
It's very difficult to witness that I'm living in a time when history is repeating itself. Also, I think about the countries surrounding my great-grandfather at the time, and how knowing several languages saved his life on multiple occasions. One of the chapters in the book goes into detail about the Russian occupation, and how as a 13-year-old boy, he saw the Russian secret police at night round up the children and send them to Russia and Siberia. This is happening again today.
One of the most rewarding parts was that my mother and I would spend hours and days on end ensuring that the memoir was exactly my great-grandfather's words, and that no memory was lost or incorrect. I spent hours researching the verification of all the dates and timelines.
What was your relationship like?
I only saw him a few times, as he lived in Poland. The last time was in 2018. It was a time where my curiosity had peaked about his personal history . . . and this was shared with my great-grandfather. He was really pleased, and gave me his blessings to take over the project, ensuring that it was translated and published. The book follows his journey until the 1990s and his life circumstances in the Eastern Bloc countries.
One interesting point is that the intro of The Polish Prince is by the Deputy Minister of the Interior of Poland, who is directly involved in welcoming and finding homes for Ukrainian refugees who are feeling the ongoing war between Russia and Ukraine.
The Polish Prince is available on Amazon. Also see ThePolishPrince.info.
Caterina Bacal Titus is from an international family, and her goal is to create stories and essays that address the issue of globalization. She holds a Master's in Professional Writing from Maharishi International University, and a BA in SCI. As the daughter of peace activists, she was exposed at a young age to the role of the individual in helping society. She is currently raising funds for Ukrainian refugees via GoFundMe.