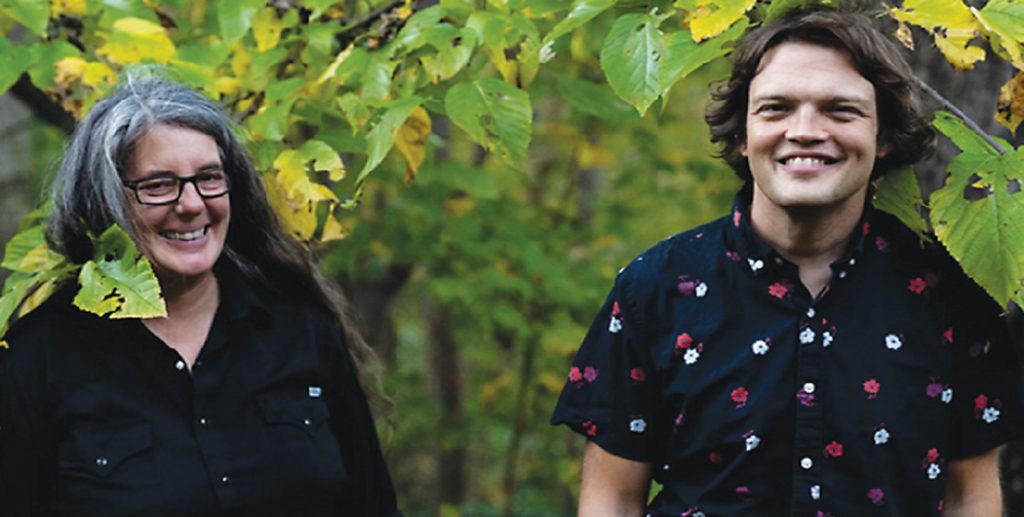 In their 2021 CD Lost Futures, first-time collaborators Marisa Anderson and William Tyler created a masterpiece of instrumental music that addresses the future of our society and planet. Before this joint venture, each artist had carved out a singular niche in acoustic and electric guitar playing.
Born and raised in Nashville, Tennessee, where his father is a noted songwriter, William Tyler plays what he calls "cosmic country" instrumental music infused with indie-folk flavors. He has released four albums since his debut in 2010.
The classically trained Marisa Anderson, on the other hand, honed her skills playing in country, jazz, and circus bands, and went on to create five solo albums as well as engage in other collaborations. She currently tours extensively throughout Europe and North America, singing and playing guitar with an earnest hope for a better world ahead.
In a review for Pitchfork.com, Sam Goldner opined about the duo's guitar playing on Lost Futures: "The album finds both guitarists refining their craft to its most essential properties, tapping into the serene, timeless qualities of the instrument." Of Tyler, Goldner writes, "it's refreshing to hear that he is still capable of wielding melody like a cartographer's quill, summoning vast landscapes with each run of the fretboard."
Anderson, trained in classical guitar, brings a polished sense of instrumental composition to her playing. As a duo, the two seem to flow effortlessly in their meandering explorations.
Here are recommended instrumental tracks from Lost Futures:
"Hurricane Light" displays Spanish classical composition with artful variations, including the use of reverb and tremolo effects. This track is distinguished by wonderful two-guitar harmonies of the melody with fast arpeggiated chord embellishments. Notice the unison on ascending lines that end each long phrase, and the use of contrasting lines where one guitar ascends while the other descends.
"At the Edge of the World" brings country inspirations enhanced by violin from Gisela Fernandez and percussion on quijada by Patricia Gomez. The faster tempo is accentuated by bursts of staccato and pizzicato on both violin and guitar. The bowed violin adds contrasting texture.
"News About Heaven" soars in the interplay of "simple sighing chords" and "faint bells that seem to twinkle in the edge of the frame" (as Goldner's review observes). The piece opens with a low, sustained pedal tone from an organ. Additional harmonics come to this river of life, perhaps inspired by the underlying hum of nature.
From Marisa Anderson's album Into the Light (2016):
"He is Without His Guns" begins like a Spanish classical piece with artful short runs up and down the fretboard, interspersed with deliciously long bent-string notes. Anderson's broken chordal patterns descend repeatedly. Lower and upper register acoustic and electric guitars bend our ears into delightful submission.
"In Waves" uses pedal tones to give the effect of a nonmelodic hypnotic drone. A good dose of reverb and tremolo runs throughout.
From William Tyler's solo albums:
"Highway Anxiety" (2016) is a simple blues-based, lower-register electric guitar piece with extensive reverb. Tyler's twang guitar styling is enhanced by syncopated backing from what sounds like a low-tensioned snare drum.
"Terrace of the Leper King" (2010) demonstrates Tyler's spry fretwork accompanied by electronic effects, strings, and drum embellishments. Again, we hear drone effects lulling the listener into a mystical transcendent space … a splendid way to end the set.
Listen to this entire playlist shared under my Spotify handle, DJ Andy Bargerstock.