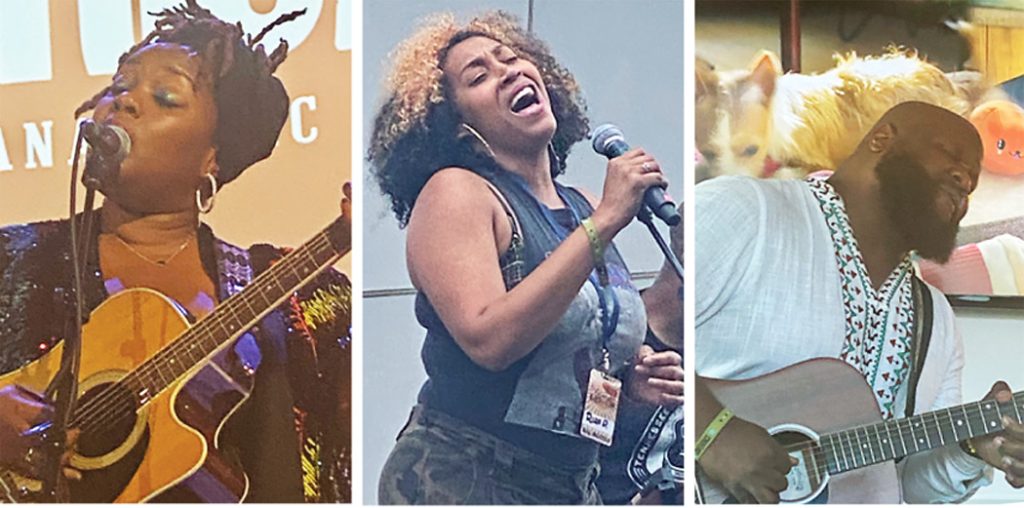 Just five years ago, AmericanaFest was plagued by controversy. The five-day festival was besieged by critics from within and without who accused the Americana Music Association (AMA) of having a diversity problem. Commentators pointed out the lack of female, non-binary, and nonwhite award nominees at the annual awards ceremony. Detractors called the organization an old boys' network that overlooked the contributions of minorities.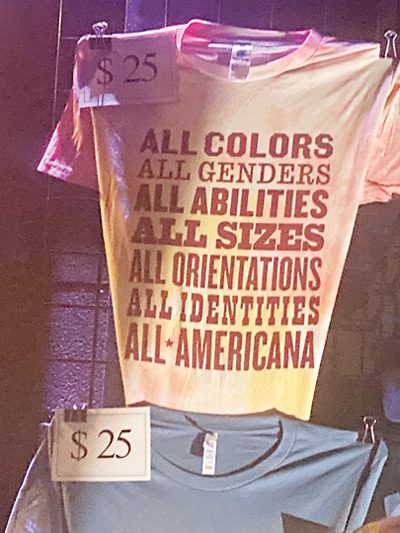 Things have changed. This year's AmericanaFest, held September 13–17 in Nashville, Tennessee, showcased hundreds of diverse artists and bands throughout many venues. The organization has clearly taken strong steps to be more inclusive. Because Americana music can refer to so many different styles, from blues to folk to alt-country to R&B, deciding who or what is Americana is impossible. The musicians playing at the official showcases and unofficial parties varied widely in terms of style and substance, but the one element they all shared was a love of music and playing live.
So without further ado, let me introduce the best acts I saw at this year's AmericanaFest. I watched more than 50 acts over the five days. I purposely skipped some of the more notable acts, such as Lyle Lovett and the Indigo Girls, to see new artists. I also purposely chose to see some of my favorite acts from past AmericanaFests, such as Sierra Ferrell and Molly Tuttle, because they don't come to Iowa that often. They are both awesome, young artists with great bands who are currently creating fantastic music with folk and bluegrass roots.
But the main reason to attend events like AmericanaFest is to discover new music. The seven best new acts included Kyshona, Rissi Palmer, Early James, Black Opry, William Prince, Lainey Wilson, and Robert Finley. The seven best returning acts included Lori McKenna, Michaela Anne, Jade Bird, Kelly Willis, Hayes Carll, Joshua Ray Walker, and Lilly Hiatt.
Kyshona began her career as a music therapist, which is evident in the way she uses her big voice to express deep feelings. She powerfully delivers self-penned songs about finding hope and meaning in the world and the self-affirming value of being oneself.
Rissi Palmer combines R&B with country in an uplifting manner, showing where the two genres meet at the radical root through her energetic and tuneful style.
Early James at first seems like a lost cast member from Hee Haw, but he and his band kick serious Southern blues butt.
Black Opry is a collective of Black artists with rotating members. This version featured Leon Timbo, Nikki Morgan, and other performers who played country music accompanied by a backing band consisting solely of trans and nonbinary players.
Canadian William Prince has received awards for his folk and country music from his native country. His songs are personal yet universal in their themes of finding love in a cold world.
Lainey Wilson comes from a cowgirl background and sings country music as if she were riding horses at the rodeo, with a fine touch and a heavy grip. She was cast in the fifth season of Yellowstone and has also contributed several songs to the TV series.
Robert Finley had a rough life as a blind street blues singer before being rediscovered. His songs inspire one to dream, and his life serves as an example of what can happen if one doesn't stop striving for more.
Words on paper cannot capture the joy and talent of all the aforementioned artists, and there are many more worthy of attention. I recommend that you check out these acts online to learn how much good stuff is being made these days. The festival itself provided a plethora of nonstop talent and room for serious discussion—as well as just plain fun.
One surprising participant at an AmericanaFest party was Hank Williams Jr., whose outspoken politics don't mesh with many of AMA's goals of inclusiveness. (His anti-Obama statements in the past were so racist that they got his music banned from Monday Night Football on television.) He played the blues with a small combo and made some off-color remarks but otherwise stayed away from politics.
But Williams's presence did highlight the fact that the event was about the music, not politics. While there were many great performances by people of color, women, and the LBGTQ+ community, the crowds were decidedly less diverse. In several cases, there were more people of color on stage than in the audience. The AMA has done a lot to become a more inclusive organization by highlighting the contributions of minority performers, but attracting new members from these populations remains a Herculean task.