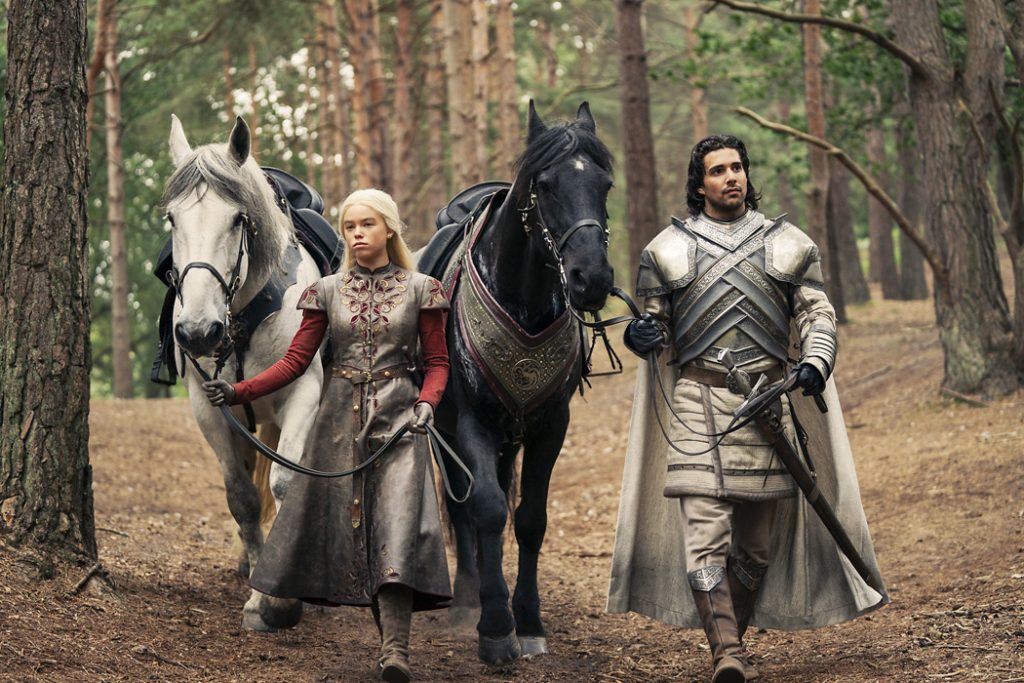 Attention Game of Thrones fans. For us ten million viewers watching House of the Dragon, it's time to consider the series' lingering question, or as they say in Westeros, "the dragon in the room." So here it is: how satisfying is the prequel?
The answer begins with Game of Thrones, the series that turned viewers into bingers, and bingers into addicts. Prior to its poorly imagined finale, GoT hit a home run in almost every episode. The series was captivating. Sophisticated. Wise. Funny. Potent. Spectacularly written. Universal yet unpredictable. And brilliantly cast. The ultimate entertainment that might never meet its match. Which is why we all assumed that watching a prequel might feel like driving a Ford Fiesta after cruising in a Bentley.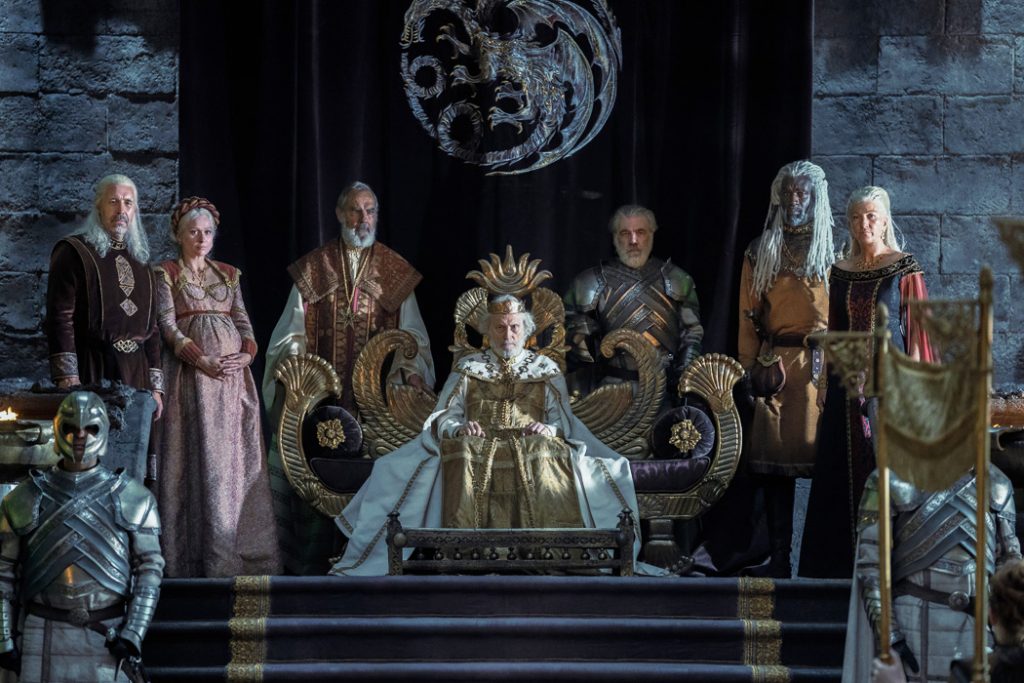 Out of curiosity I surrendered to House of the Dragon with a reasonably open mind and with all the patience I could muster, given HBO's binge-proof schedule of one measly episode per week. But I'm pleased to report that even if Dragon doesn't deliver the full-throttle force of its predecessor, I'm still in. Because House of the Dragon is a good fantasy series that makes sense to its returning audience.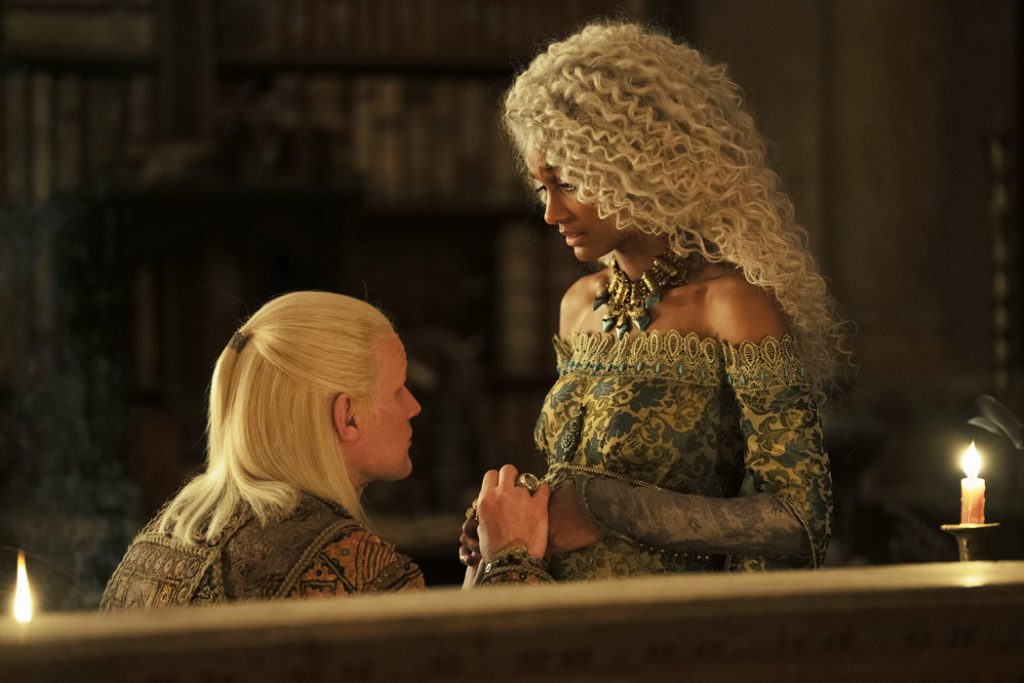 Teaming with writers Ryan Condal and Miguel Sapochnik and GoT director Alan Taylor, storyteller extraordinaire George R. R. Martin adapts his book Fire and Blood into Targaryen episodes that predate GoT by 200 years. And as GoT revealed, the Targaryen siblings Daenerys and Viserys were the last survivors of their platinum-haired lineage, which explains the prevalent hair tone in the prequel. Apparently, this is not an inherent genetic marker but a consequence of generations of Targaryen inbreeding to keep the race pure. Take heed. Those white-haired characters are an inspiration to date strangers.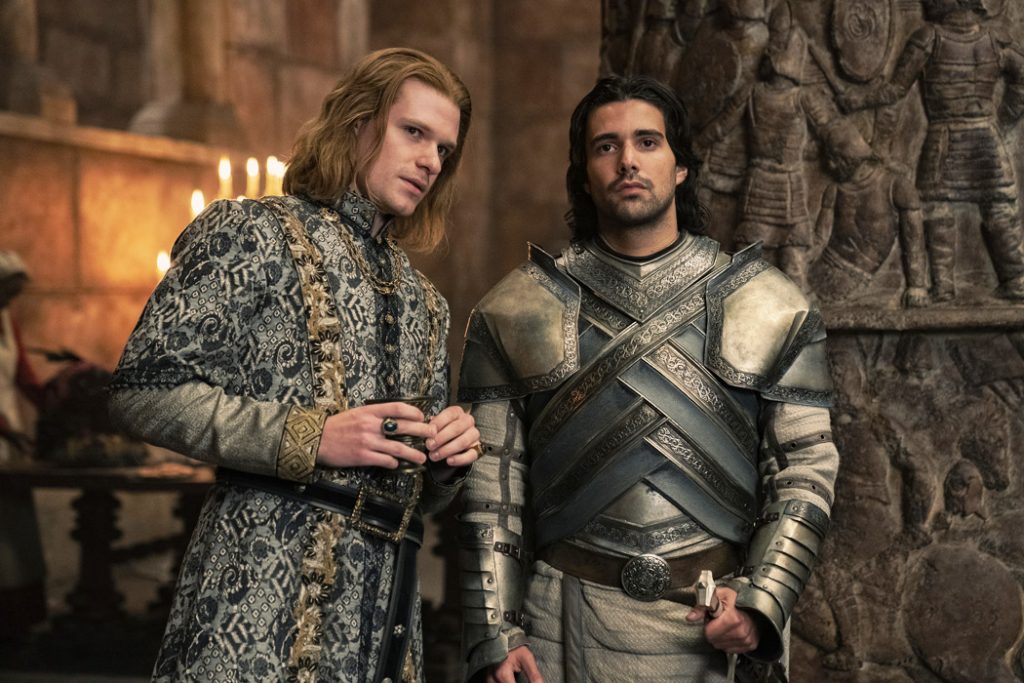 In House of the Dragon, King Viserys is a thoughtful and humane ruler, crowned by his grandfather and predecessor King Jaehaerys Targaryen, who maintained peace for 60 years. But Viserys is a conflicted man. As a widower (forgive the mini spoiler), he urges his free-thinking, headstrong teenage daughter Rhaenyra, played with gusto by Milly Alcock, to marry and produce heirs. But he wants her to be happy. He also wishes he had a son for the throne. Viserys names Rhaenyra his heir but he marries the lovely young Alicent (Emily Carey) to produce a son. Alicent had been Rhaenyra's best friend until she became her stepmother and a queen. Royal life is the great transformer.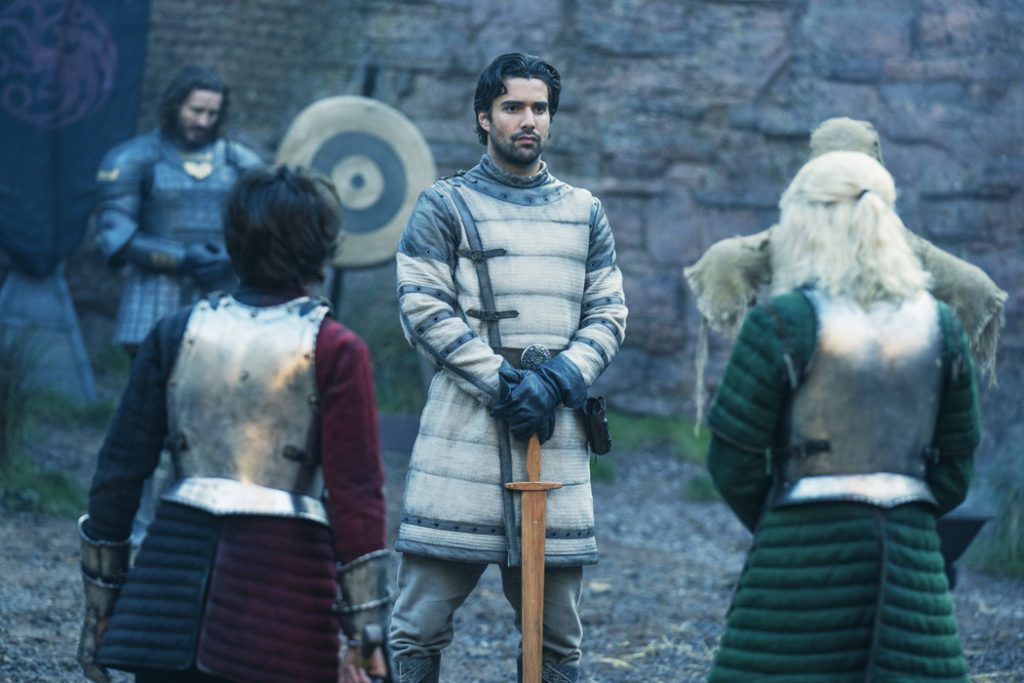 Other memorable characters include the handsome commoner Criston Cole (Fabien Frankel), chosen by Rhaenyra for the royal guard. Criston is as charming and reliable as the day is long, until Rhaenyra confronts him with an outrageous test. And then there's the King's brother Daemon. He's portrayed with nuance by Matt Smith, who played the dashing young Prince Phillip, husband of Queen Elizabeth, in The Crown. Daemon's erratic nature makes him an unpredictable threat to the kingdom—and a character who can unsettle us even offscreen.
While the GoT structure involved overlapping directions tracking an endless roster of (fabulous) characters, House of the Dragon has a more singular focus (that doesn't involve winter). We take a deep, dense dive into the ruling House Targaryen. And we get to know its many well-played characters, each infused with an attitude and a pulse.
Episode 6 jumps ahead ten years. Two new actors (Olivia Cooke and Emma D'Arcy) assume the roles of King Viserys's wife Alicent and his daughter Rhaenyra. There are new conflicts and some new characters, including all of the growing Targaryen children. While casting still seems solid, this radical transition seems risky so early in the series while we're acclimating to Dragonland. For now, I'm assuming it's worth the leap.
But in the big picture, whether we're in Westeros or the Roman Empire or any civilization of any age, imagined or real, human nature is constant. Everyone wants power. And the history from ancient times right up through yesterday's news reveals how far people will go to appease the need to be in charge. Because the competition is fierce. And in Westeros, if you'll pardon the expression, the Iron Throne can only seat one ass at a time. And not all asses are created equal.