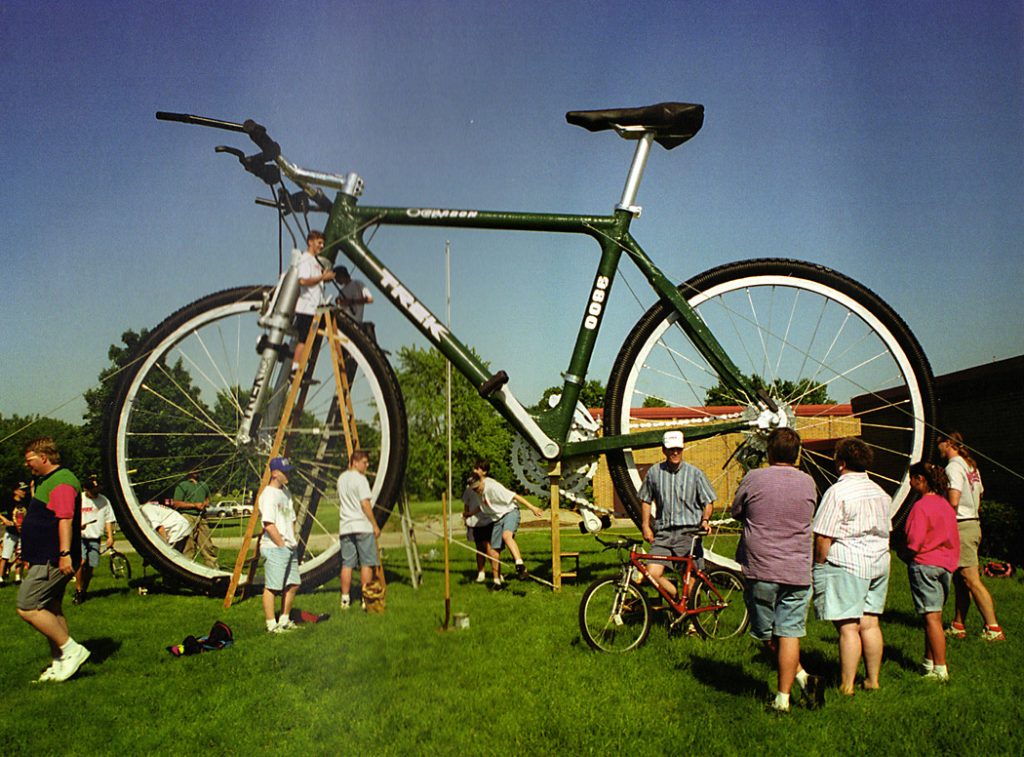 In the spring of 1994, when I was in my 40s and had moved back to Iowa to teach, I walked into town one day and came within sight of a bicycle shop. There, propped up in front of the building, was a gigantic mountain bike, so large that it was taller than the building it stood beside. Even from a nearer view, it appeared to be an enormous, functioning bicycle, complex and complete in every detail. It was breathtaking and delightful, a flashback to my childhood days.
That enormous bicycle, as I soon found out, was a trompe l'oeil work of art, a "fool the eye" construction, like the large-scale sculptures of Swedish-born American artist Claes Oldenburg. As a pop artist, Oldenburg made monumental replicas of mundane familiar objects, such as bowling pins, binoculars, and a garden trowel. But the giant bicycle that I had suddenly come upon was not created by Oldenburg. The sculpture had been built from scratch as an art project by ninth-grade students at Peet Junior High School in Cedar Falls. The person who initiated the project and supervised the students was an art teacher named William F. (Bill) Close.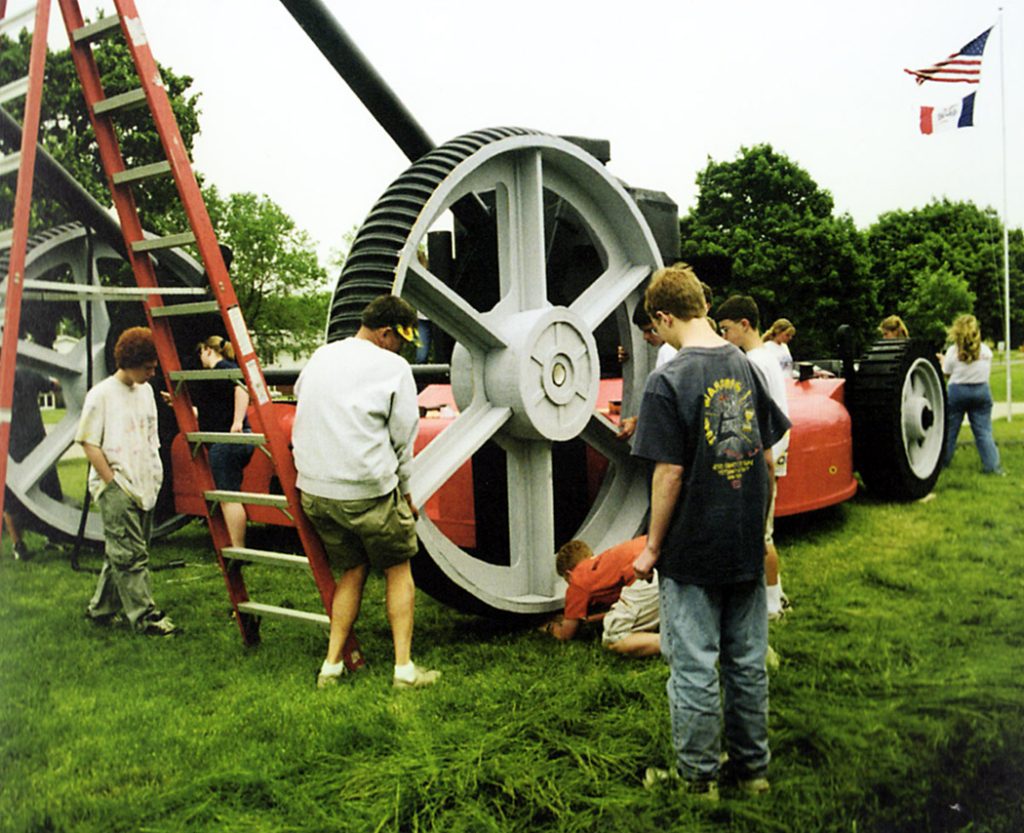 I later learned that "Mr. Close" had his students work as a team in constructing what he called "megastructures" for more than a dozen years. He and his students continued to make other gigantic outsized replicas of everyday objects until his retirement from teaching at the end of 2002.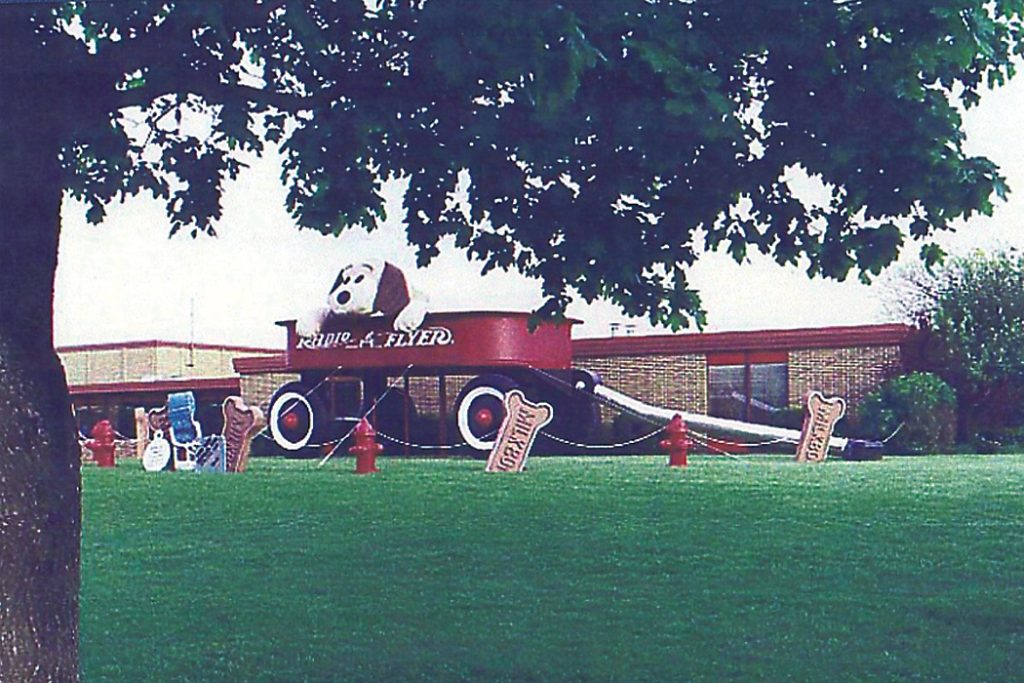 A new subject was chosen each year, and over the years, they included a giant weight-lifting bench, a 35mm camera, a mammoth cruise ship, a toolbox with a set of tools, a Swiss Army Knife, a red Radio Flyer wagon (with a Beanie Baby puppy inside), and even an animated giant Godzilla—with blinking eyes and moving parts, eating a hamburger.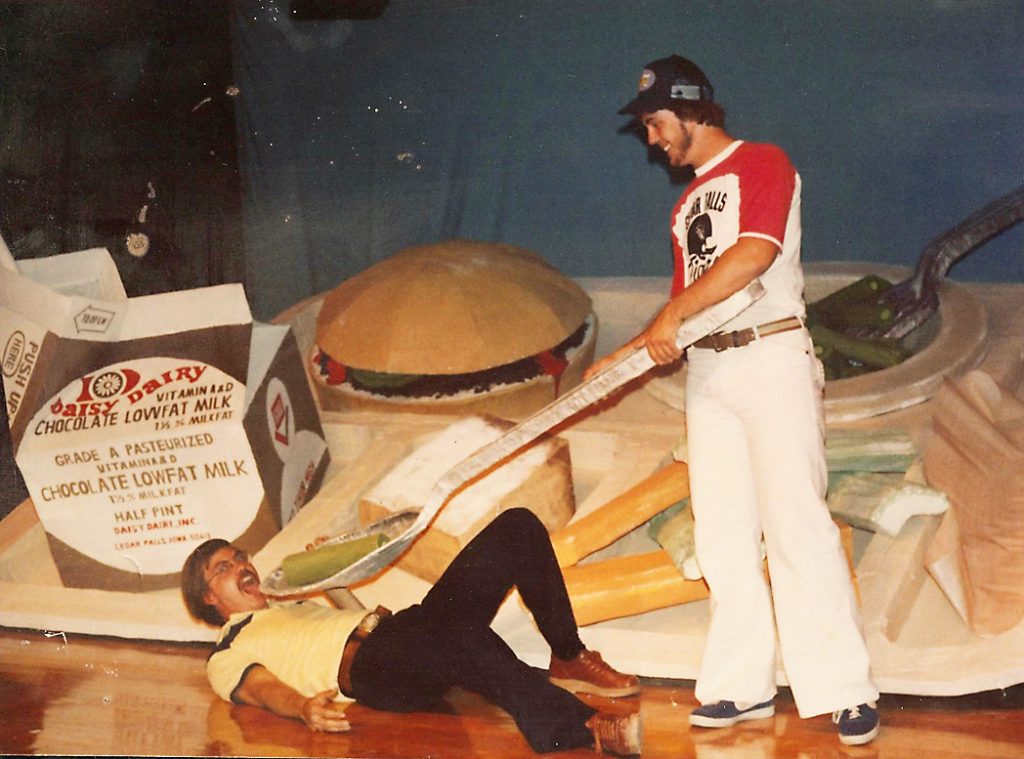 Each year, a new team of ninth-grade art students eagerly looked forward to working on a giant art construction. And each time, it took months for teams of students to plan and assemble that year's project. The first one, completed in the 1979–80 school year, consisted of a gigantic school lunch tray with recessed place holders that held a hamburger, green beans, french fries, cake, and a carton of milk, accompanied by a fork and spoon.
The popularity of the lunch tray was resounding, and it led to 23 years of what the Cedar Falls community called "the annual Peet sculpture" events. Each spring, the latest project was displayed for a week on the front lawn of the school—where local people gathered in droves to gawk and to cheer for the students.
At week's end, the giant replicas were offered to local merchants, as a tribute for having provided the funds for construction. That explains why the enormous mountain bike was on display in front of Europa Cycle and Ski on University Avenue. Owner Russ Clarke remarked, "I could have parked 17 elephants in front of my store, and it wouldn't have attracted as much attention. I've had grandparents stopping in with their families to have their picture taken with the bike."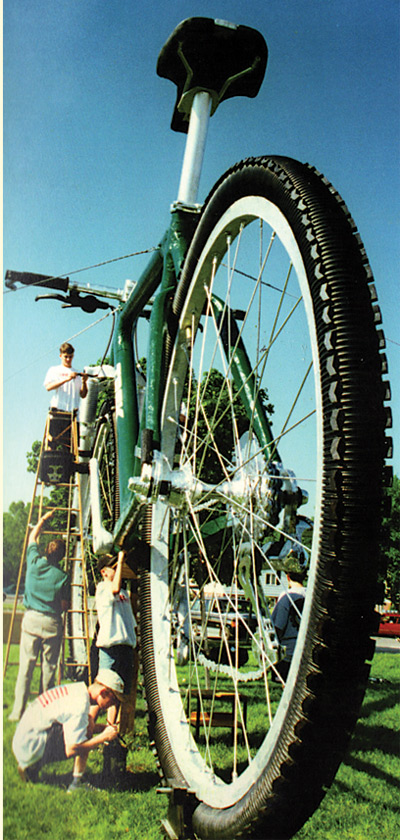 A closer look at that mountain bike replica can provide a better sense of just how large these projects were. The completed sculpture was 22 feet tall. Remember, this was constructed from scratch—all the parts were made by the students, using plywood, PVC pipe, steel rods, aluminum duct tape, and other common materials. The bicycle chain alone was made of more than 500 links, each component patiently cut out of wood with a jig saw. The finished structure was 32 feet long and probably weighed about 2,000 pounds.
Although I have known about Bill Close for years, I met him for the first time only a few months ago. It's been a decade since he retired, but he still vividly recalls his experiences from those years. His former students remember them, too, and six years ago, he put together a full-color coffee table book, titled BIG, about those astonishing projects. It is filled with photographs (many of them taken by Jean Melick) that document each of the sculptures, with views of the students intently at work. The earnings from the book sales have been donated to the Bill Close and Ron Streed smARTstart Scholarship, which is awarded annually to a student who attended Peet.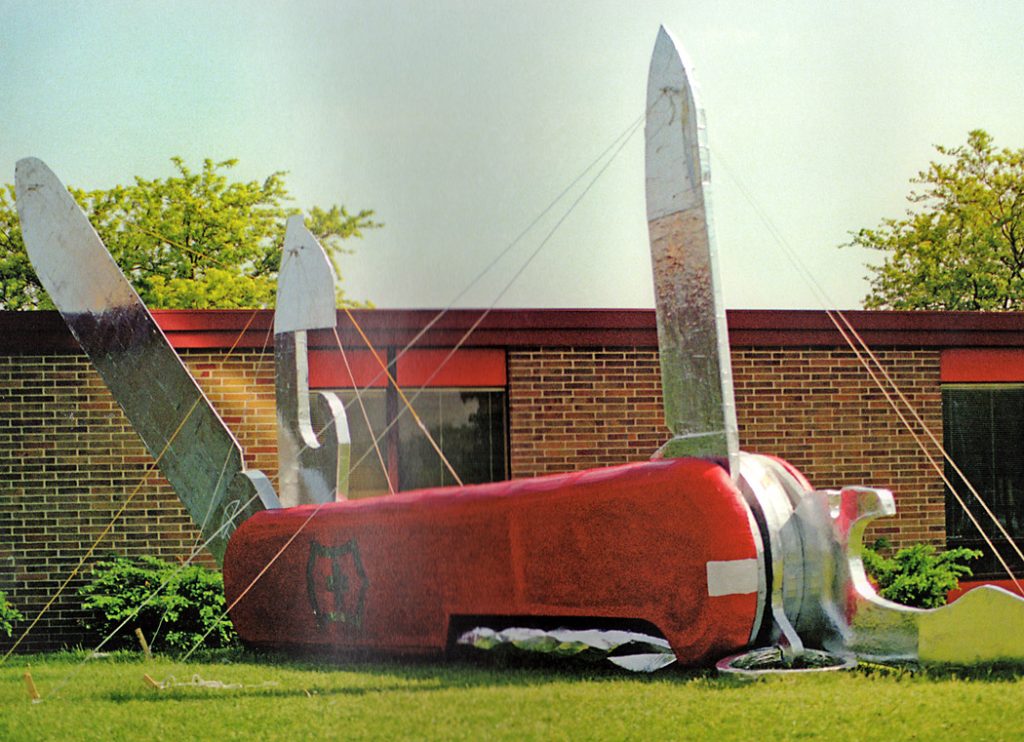 To Bill Close, the greatest lesson to be learned from this success story is that "the creative arts are a necessity in schools. The benefits are not just the finished projects, but the process of problem solving to get to the finished product."
Roy R. Behrens is a designer, writer, and retired university professor. More information about Bill Close can be found at WilliamCloseArt.com.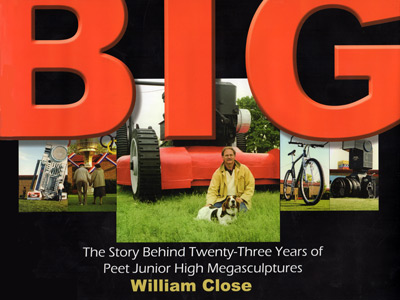 BIG: The Story Behind Twenty-Three Years of Peet Junior High Megasculptures is available on Amazon or directly from the author: William Close at closeqtrs@Q.com. Donations to the scholarship fund go directly to the Cedar Falls Schools Foundation, Attn: Bill Close/Ron Streed smARTstart scholarship.