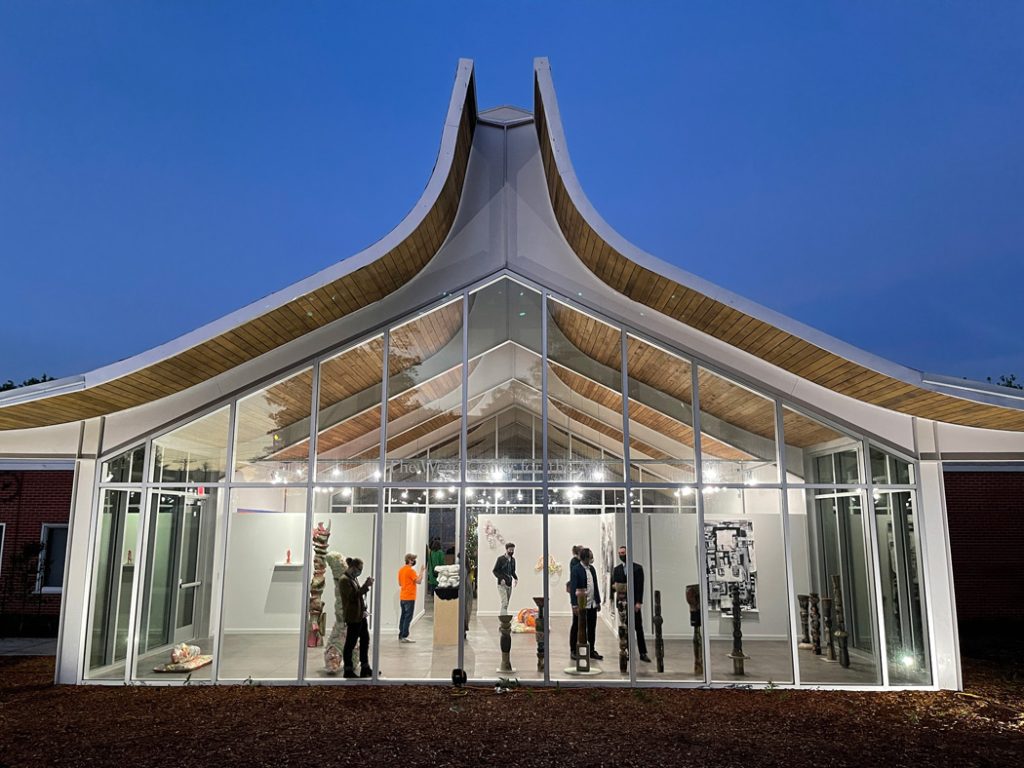 The MIU Art Department, which has emerged from the pandemic with a vibrant new low-residency MFA program and a transformed arts building, presents its annual Faculty Show this month, opening January 20. It will be an exciting opportunity to see the wide variety of art produced by faculty in the beautifully renovated Wege Center for the Arts.
"It's really kind of amazing that during the pandemic, somehow we had all this growth," says Gyan Shrosbree, Associate Professor of Art. The former student union has been transformed into a light and airy space with lots of well-lit areas for installing work, turning all the corridors and classrooms into potential exhibition spaces. A small gallery features work by founding and former faculty members, and the crowning jewel is the updated Wege Gallery at the west end of the building.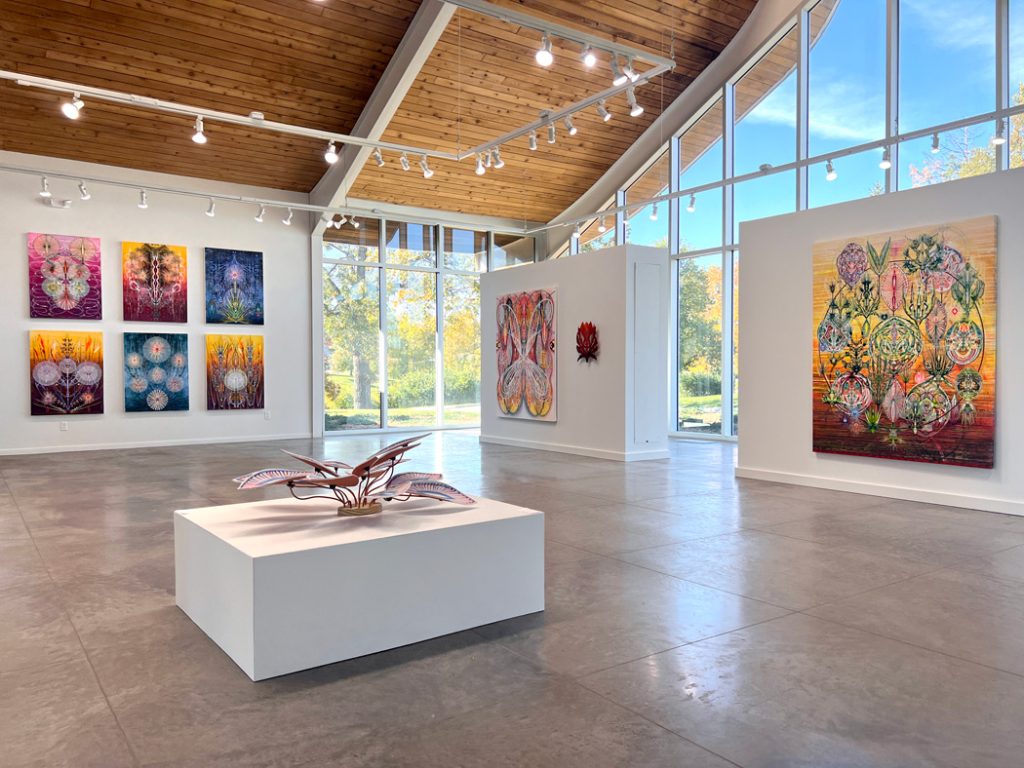 The entire front wall of the Wege Gallery is a bank of windows, letting in plenty of natural light. Gyan says they were lucky to have a lot of input. "The design team, which included Jon Lipman and valuable input from President John Hagelin, really thought about integrating the new architecture with the original building. Even the landscaping and the curve of the road are thoughtfully interacting with the gallery space."
The gallery itself can be reconfigured with rolling walls, allowing the creation of new spaces for each exhibition. Rolling walls are a feature in the entire department and can be used to adjust studio and classroom spaces, depending on the number of students.
The Art Department recently hired Susan Metrican, an artist with lots of educational and organizational experience, to be Gallery Director. She was previously Curator and Director of the Arts for the Women's Studies Research Center at Brandeis University.
The Wege Gallery hosts around four outside shows a year, featuring an impressive roster of nationally known artists—some of whom serve as visiting artists in the art department. Among the intriguing shows in the works is an exhibition featuring rare Josef Albers prints donated to the art department.
All exhibitions are open to the public, making it a major cultural and artistic resource for the community.
The Faculty Show
The faculty show will include work from Jim Shrosbree, Sean Downey, Gyan Shrosbree, Hilary Nelson, Genevra Daley, and Susan Metrican.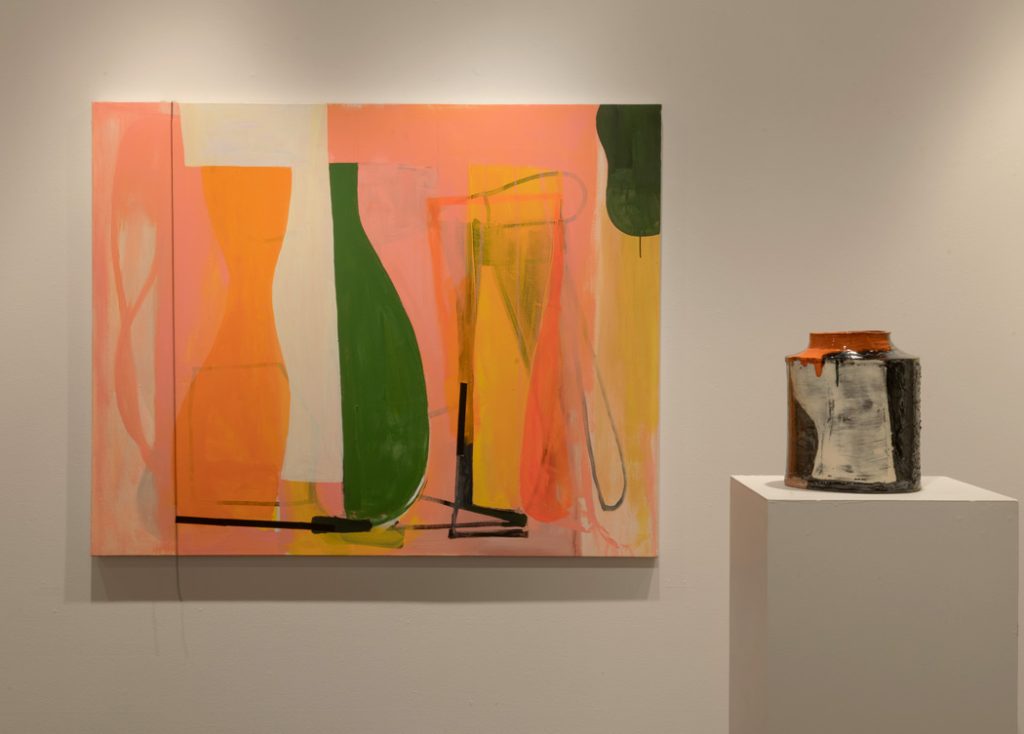 Jim Shrosbree, whose work has been widely exhibited by major art museums across the nation, has been a visiting artist at numerous universities and art institutions. He is one of only four Iowa artists to receive a Guggenheim Fellowship. The abstract biomorphic shapes he uses in his work create a sense of intriguing mystery.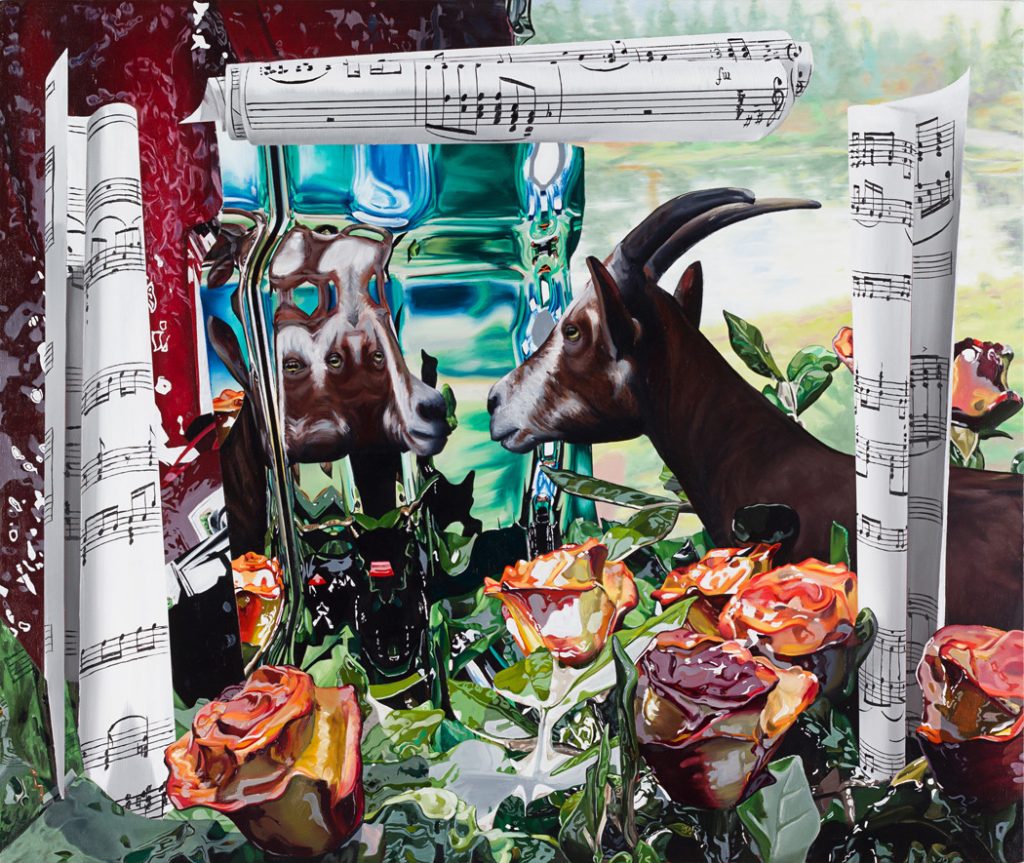 Sean Downey, head of the new MFA program, taught for 12 years in the Post-Baccalaureate Program at Brandeis University. Sean uses virtual reality technology to create still-life environments as subjects for his oil paintings, using 3D scanning, photogrammetry, and open-source models from museum collections and the internet. His fusion of disparate images from life, history, and culture within the medium of oil painting creates fascinating new worlds.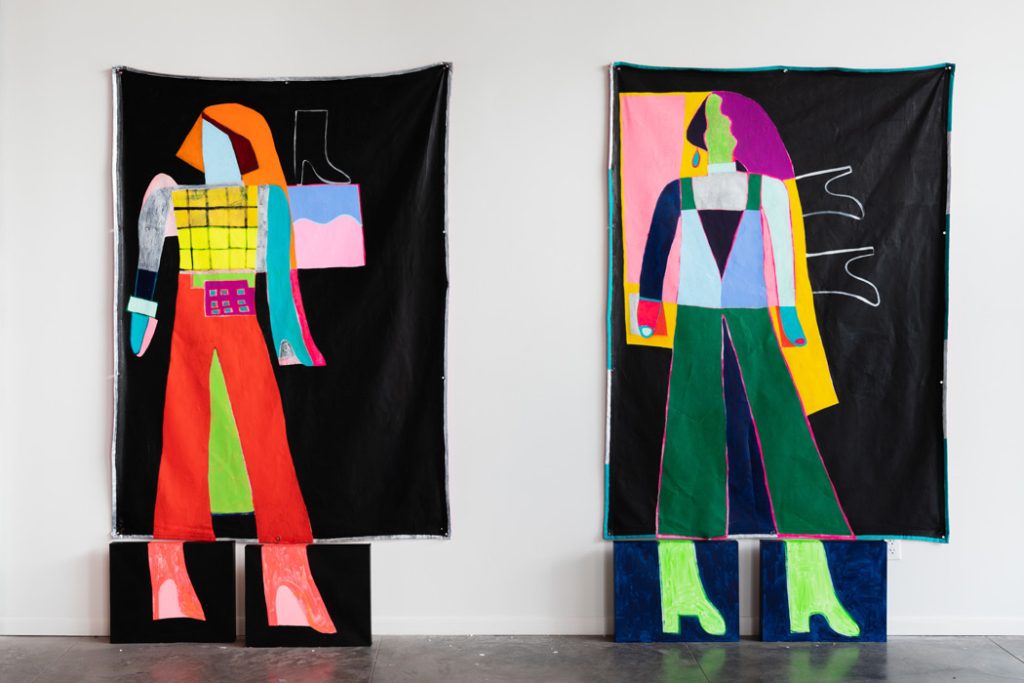 Gyan Shrosbree is a painter whose brightly colored pieces combine figuration, abstraction, and fashion. Interested in wearable art since graduate school, when she created temporary garments that friends wore as part of her exhibitions, Gyan has collaborated with fashion designer Willy Somma to create swimwear for the Marfa, Texas-based gallery JEFF. The swimsuits and beach towels have been getting a lot of attention, including a shout-out from Brooke Shields on Instagram. Gyan has collaborated with her mother, artist and designer Kathleen Shrosbree, and local fabric artist Torrey Witherspoon on limited-edition clothing lines.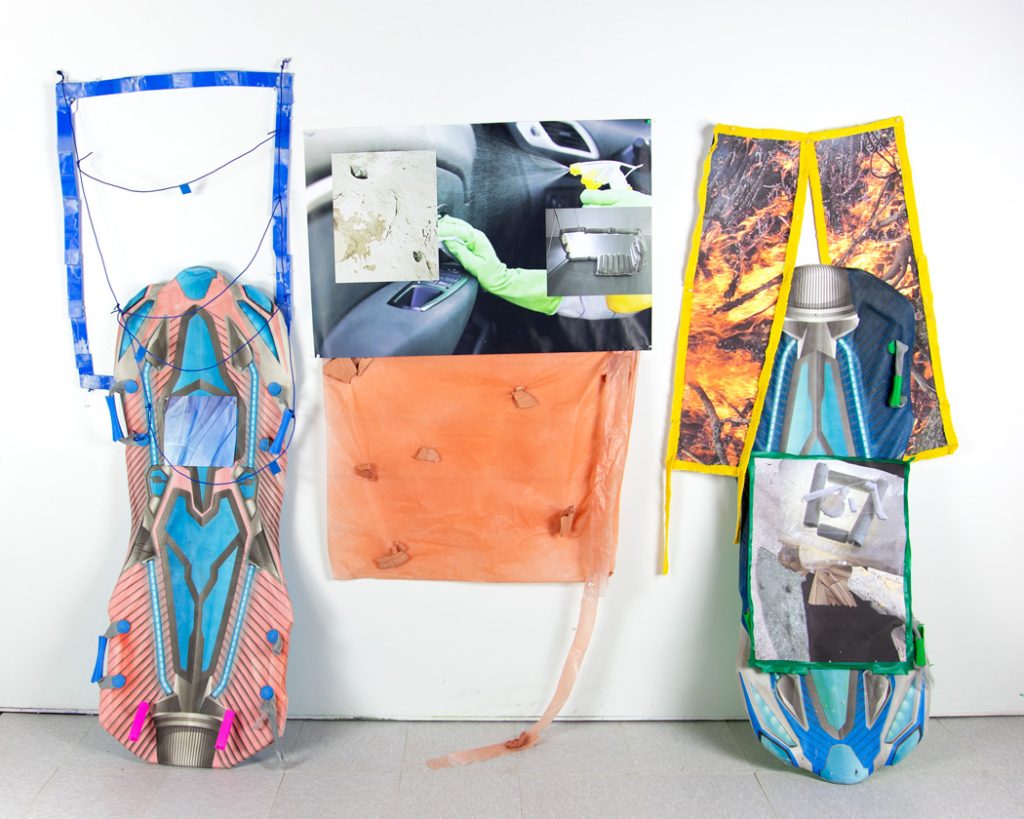 Hilary Nelson's sculptural abstractions combine architectural forms and furnishings with unexpected industrial materials, such as concrete, plastic sheeting, and metal tubing, creating thought-provoking juxtapositions.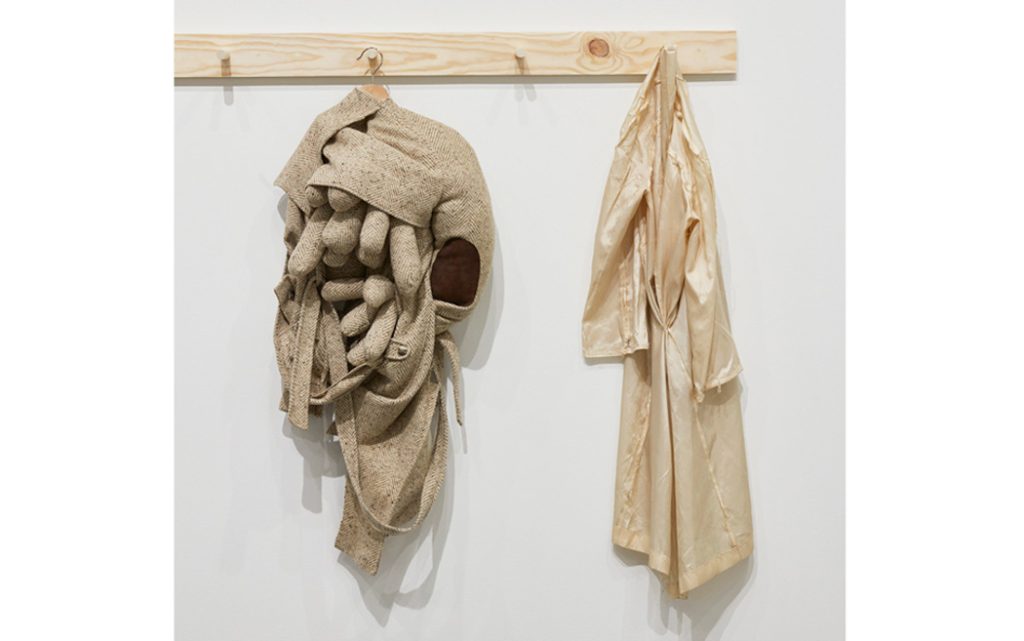 Genevra Daley works primarily in sculpture, creating vibrant tubular, tactile forms in fabric and clay. She is also a children's illustrator.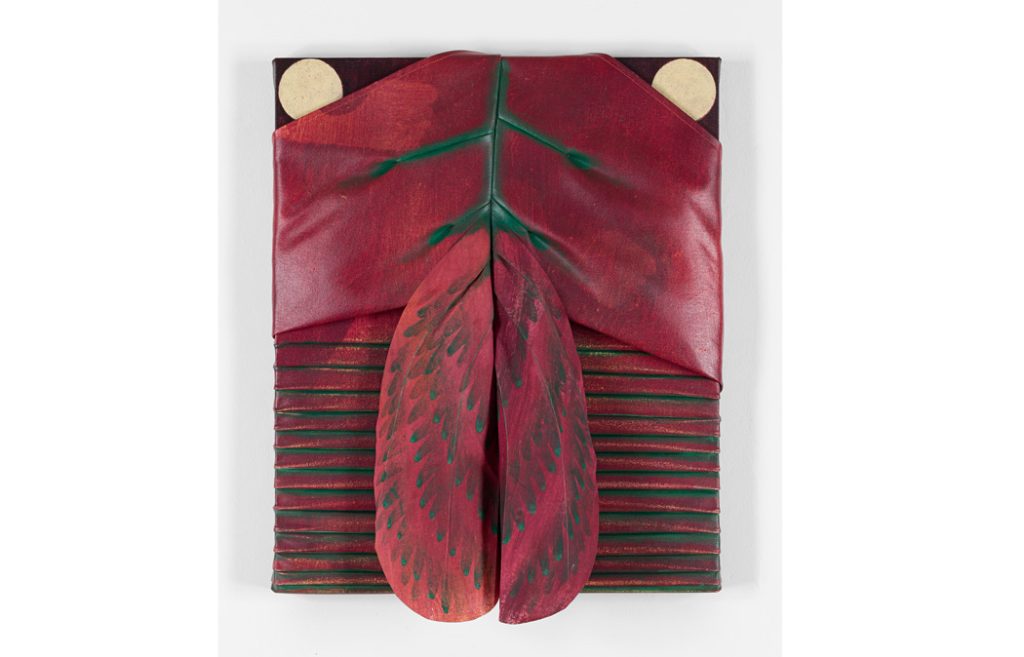 Susan Metrican, whose paintings have a 3D quality, uses imagery pulled from shared folktales and traditions, giving her work a feeling of familiarity that transcends time and culture.
Low-Residency MFA
During the pandemic, the Art Department developed an innovative low-residency MFA program, which they offer in addition to their BFA and MA programs. Gyan says plans had been in development for some time, but technological advances made it possible. "Zoom has opened up our program in a lot of ways," Gyan says, explaining that the department uses Zoom for class lectures, visiting artist talks, and even virtual art studio tours. She adds that they also drew on Sean's previous experience with low-residency programs.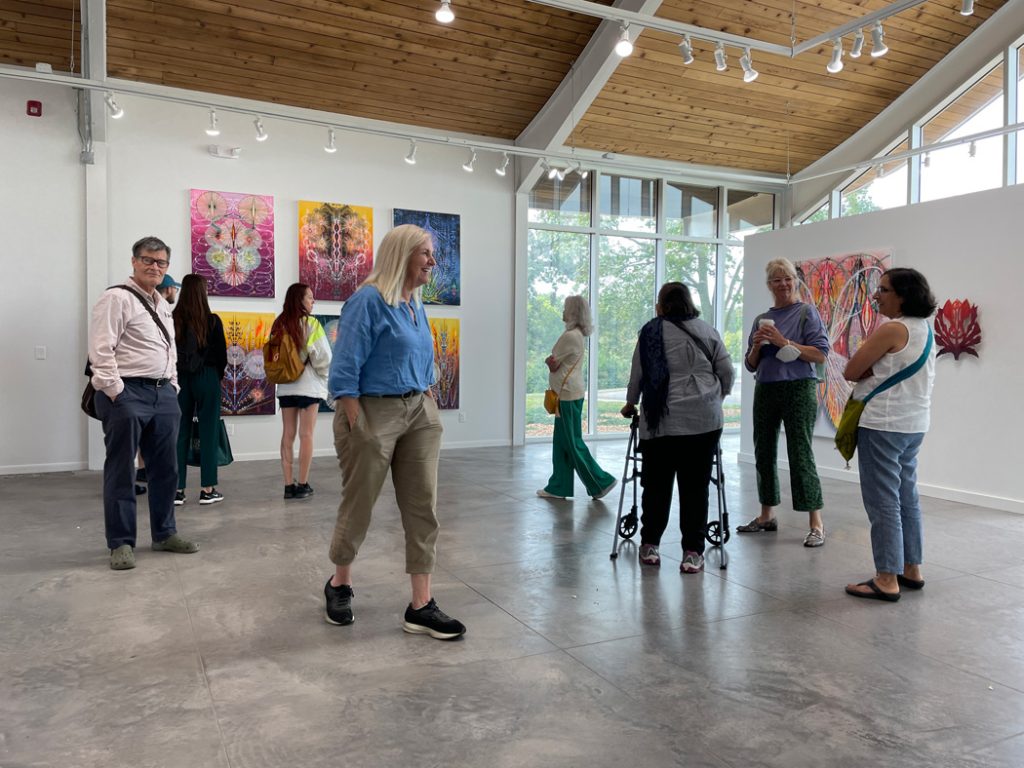 The MFA is set up so students can live anywhere. There are two two-week in-person seminars each year, and the rest of the classwork can be done online. "The Low-Residency MFA is a really great program for people who have always wanted to get a graduate degree but have families and jobs that make it difficult to commit to a full-time program," Gyan says.
For more information, visit MIU Department of Art.
See Wege Gallery for hours and an exhibition schedule.