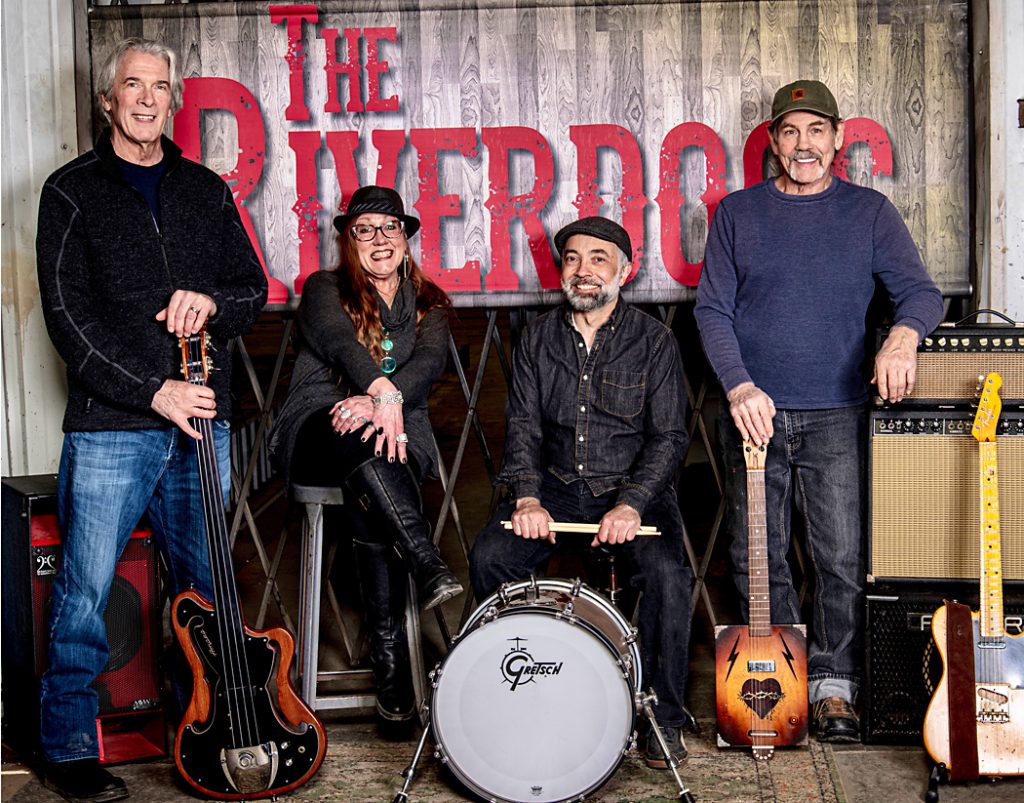 Back in September 2021, at the Sondheim Theater's first live show since the beginning of the pandemic, the indefatigable Riverdogs blues band opened for the Hitmen. That night, the band welcomed a new drummer, Matt Mazza. This year, with the addition of the band's new bassist, George Foster, the Riverdogs are off to a roaring start. George is a premier veteran of the Fairfield music scene, having perfomed with the Skunk River Medicine Show, many magical iterations of Steve McLain, and popular favorite Bambu.
The Riverdogs' two new members add to the foundation of their sound, cemented by the dynamic duo of singer Bonnie VanBuskirk and guitarist/founder Randy Walker. Their many years of performing together become apparent on stage. Bonnie's vocal talent reached local fame a few years back at the sold-out Motown and Soul Revues at the Sondheim, and she's been rocking audiences ever since.
A stalwart local institution with off-the-charts chops—and fresh off the Memorial Day Rollin' on the River Festival—the Riverdogs are ready for a couple kickin' June gigs you won't want to miss. On Friday, June 16, the Riverdogs return to the award-winning Fishback and Stevenson Cider House at 7:30 p.m. Next up is the Jefferson County Fair, where the band will perform on Thursday, June 22, at 7 p.m., sponsored by the Southeast Iowa Blues Society. The 'dogs invite you to enjoy an evening—or two—of the best of the blues. Both shows are free.