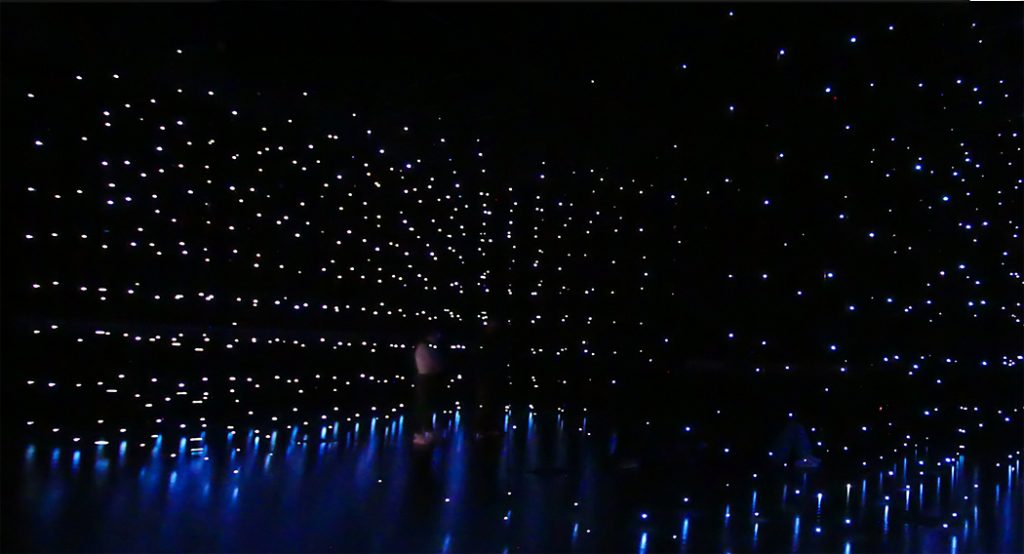 Hancher Auditorium's long history of championing the arts in its many forms has inspired a new festival coming in October. Titled Infinite Dream, the two-week festival will explore the complex fabric of the American Story—our grand accomplishments, disruptive failures, and remarkable potential for excellence.
"The festival's theme serves as a reference point for the performances and conversations—a loose frame for artists and patrons to consider as they share and experience transformative work," says Hancher Executive Director André Perry.
Infinite Dreams will include orchestral, jazz, and alternative music; a conversation with famed Iowa Writers' Workshop alum John Irving and Workshop alum and director Lan Samantha Chang, and a performance installation at Hancher.  "We are especially in awe of Carl Seashore's work to create the MFA at Iowa in 1922," Perry says. "That decision led to the growth of the university's performing arts campus, visual arts programs, and our revered commitment to writing—all of which we honor with Infinite Dream."
Performances will take place from Oct. 11-21 at venues across the University of Iowa campus and in the community, including the Englert Theatre and Gabe's. Hancher programming and engagement director Aaron Greenwald says that it's fitting, given the robust creative activity in Iowa City.
"So many of the artists and arts advocates leading culture in the region found their initial spark as students at the University of Iowa," says Greenwald. "It's an amazing feedback loop that spotlights our vibrant city as one of the great incubators for artistic practice in America."
Festival Schedule
Oct. 11: Performance by Sphinx Virtuosi at the Englert Theatre
Oct. 12: Performance by Love in Exile and Makaya McCraven at Hancher
Oct. 13: Conversation with John Irving and Lan Samantha Chang at Hancher
Oct. 13: Performance by the band Model/Actriz at Gabe's
Oct. 14: Performance by Kurt Vile & the Violators and Lonnie Holley w. Mourning [A] BLKstar at Hancher
Oct. 18—21: Performance installation of NOWISWHENWEARE (the stars) at Hancher
A full schedule of performances, presentations, and engagements will be released in early fall. For additional up-to-date information, please visit Hancher. Attendees can access the festival by purchasing a festival pass or individual tickets—and many events will be free and open to the public. Festival passes are available to the general public now, and single tickets can be purchased on July 31.
All tickets and passes are available online (hancher.uiowa.edu), by phone (319-335-1160 or 800-HANCHER), or in person at the Hancher Box Office, 141 Park Road in Iowa City.
Current Lineup

Sphinx Virtuosi is a dynamic self-conducted chamber orchestra that serves as the flagship performing entity of the Sphinx Organization—a nonprofit dedicated to transforming lives through diversity in the arts. Comprised of 18 accomplished Black and Latinx artists, a critical aim of the Sphinx Virtuosi is to evolve and shape the face of classical music through artistic excellence, pioneering programming, and impassioned community engagement. The ensemble will perform on Wednesday, Oct. 11, at the Englert Theatre.
Love in Exile is the daring new collaboration from Grammy Award-winning singer Arooj Aftab, multi-instrumentalist Shahzad Ismaily, and iconic pianist Vijay Iyer. NPR describes Love In Exile as "a chronicle of shared experience, suffused with unfolding mystery and deep human connection." In These Times, a masterwork album from Chicago-based percussionist, composer, and producer Makaya McCraven, is the culmination of years of writing, collaboration, and reflection of identity in this current era. McCraven and his stellar ensemble will perform the work in its entirety at the festival. Love in Exile and McCraven will share a double bill on Thursday, Oct. 12, at Hancher Auditorium on the Hadley Stage.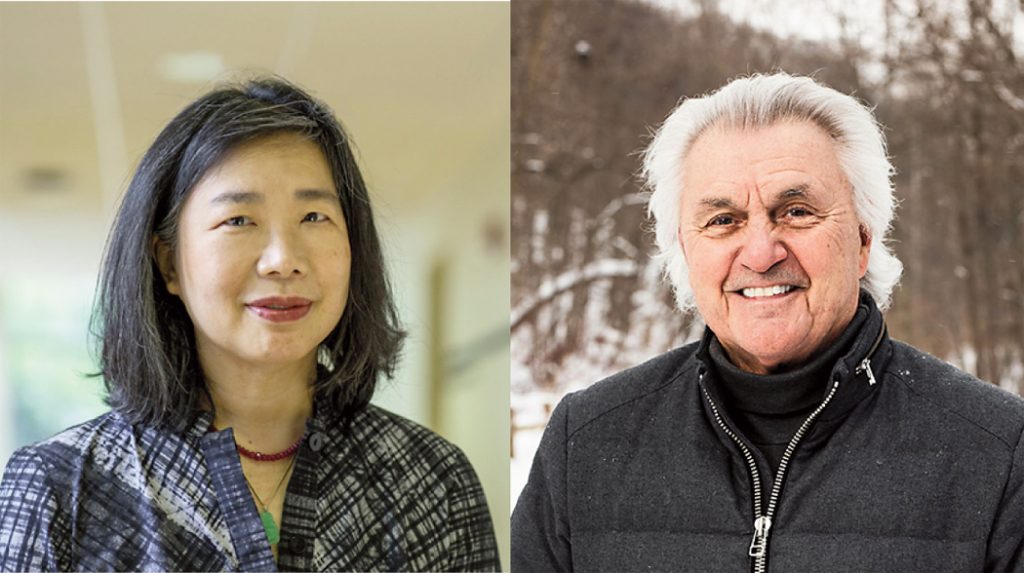 John Irving is one of the foremost writers of the 20th and 21st centuries. He is the author of several books, including the novels The Cider House Rules, The World According to Garp, and most recently The Last Chairlift. He was also inducted into the National Wrestling Hall of Fame in 1992. A graduate of the Iowa Writers' Workshop, Irving returns to the UI campus to discuss his life and creative process alongside Iowa Writers' Workshop director Lan Samantha Chang. The conversation with Irving and Chang will take place on Friday, Oct. 13, at Hancher Auditorium on the Hadley Stage.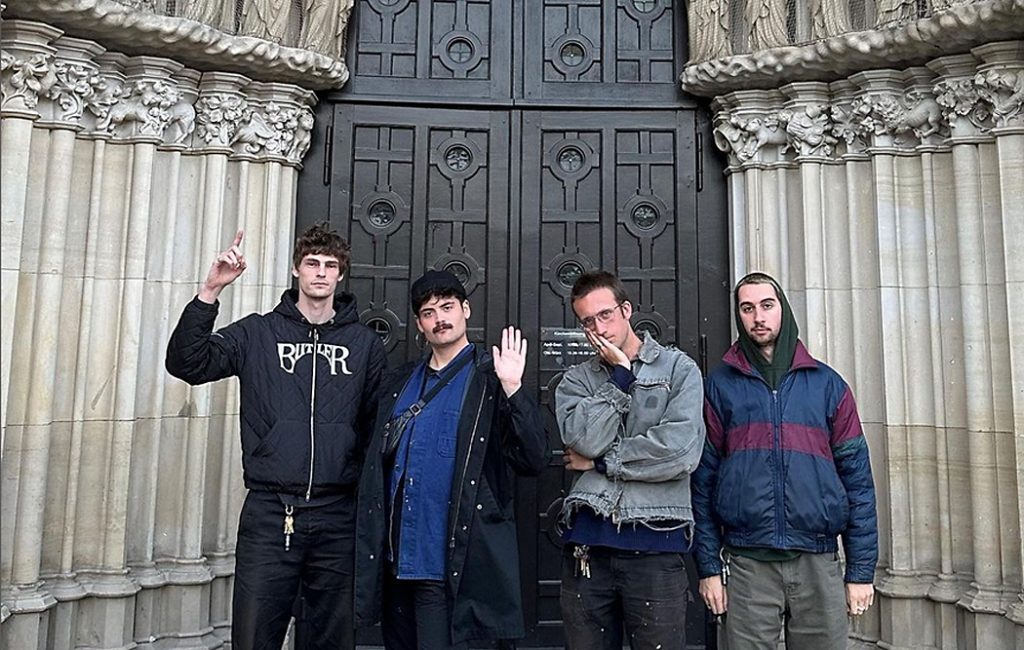 Model/Actriz is a noisy alternative band from Brooklyn channeling post-punk influences, flashes of late-night dance clubs, and the angst of modern life. Their debut album, Dogsbody, is a coming-of-age record set between the hours of dusk and dawn. It is as much an exploration of love and loss as it is a sharp, piercing, and violent ode to the explosive joy of being alive—the overwhelming brightness of staring at the sun. Model/Actriz will perform on Friday, Oct. 13, at Gabe's.
Kurt Vile is an essential American psych-pop songwriter and guitarist. His music, veering between flashes of lightning and hazes of dense fog, captures our emotional and collective landscape like few other artists in the modern era. Esteemed visual artist and performer Lonnie Holley will play with the ensemble Mourning [A] BLKstar the same evening as Kurt Vile, on Saturday, Oct. 14, at Hancher Auditorium on the Hadley Stage.
The centerpiece presentation of the festival is a performance installation work by theater, video, and arts technologist Andrew Schneider called N O W I S W H E N W E A R E (the stars). Drawing inspiration from visions of the Milky Way, this new work pulls the viewer toward an introspective, awe-inspiring cosmos. Attendees will walk through a room, secluded in total darkness punctuated 4,000 reactive points of light and 496-channel sound design. It is an experience in which we might lose ourselves in the grand expanse of our lives, country, and universe—all on the journey toward finding our deeper meaning. This work, which initially premiered at Brooklyn Academy of Music in fall 2022, will inhabit Strauss Hall at Hancher Auditorium and be open for tours Wednesday, Oct. 18, through Saturday, Oct. 21.