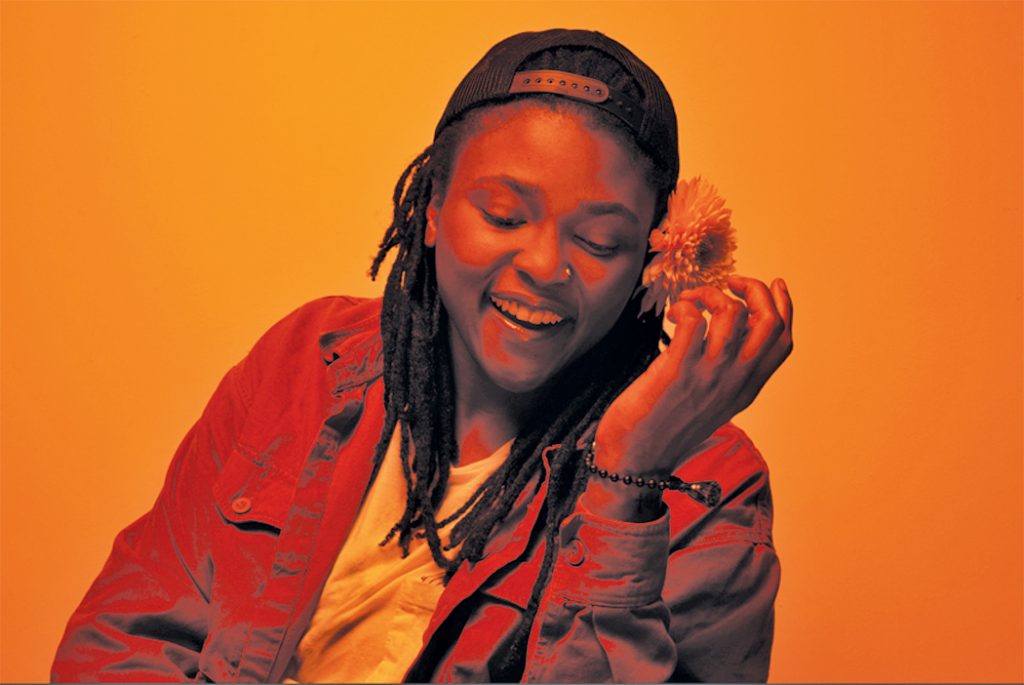 The cooler days of autumn are ripe for a mid- to downtempo playlist. I've selected music from 2018 to 2023 in genres ranging from alternative, pop, and contemporary to folk and electronic. Artists hail from Canada, United Kingdom, Germany, Belarus, Australia, and the U.S. Enjoy these 13 songs, all well-suited for grilling on a fall evening.
"Not Strong Enough" by boygenius (USA). Considered an American super group collaboration, boygenius is an indie-rock trio that includes Phoebe Bridgers, Julien Baker, and Lucy Dacus. The lyrics explore self-doubt, yet the vocal harmonies build to an upbeat, revelatory hopefulness.
"Midnight Sky" by Sol Calor. Enjoy this wonderfully uplifting instrumental piece. I haven't been able to find a shred of information on this mystery composer.
"Weekends" by Freya Ridings (UK). In 2017, Freya rose to recognition with her ballad "Lost Without You," which became a Top 10 hit. After three years without any new releases, in May of 2023 Freya released the CD Blood Orange, which includes this track.
"Purple Haze" by Joy Oladokun (USA). Special recognition goes to 31-year-old Joy Oladokun, the only artist with multiple tracks on this list. Born in Casa Grande, Arizona, to Nigerian immigrant parents, Joy was inspired early on by the music of Tracy Chapman. Her latest CD, Proof of Life, was released in April 2023. On "Purple Haze," I can hear the Chapman on both guitar chord structure and vocalization.
"if you got a problem" by Joy Oladokun (USA). This song sounds like it could have been written by Carole King. Its lifting lyrics and upbeat music encourage working together to be strong and to carry on.
"Sweet Symphony" by Joy Oladokun & Chris Stapleton (USA). Joy expresses reverence for the connection that pulls her spirit higher and higher. Joy sings the first verse alone, Chris Stapleton sings the second, and they harmonize together on the third, lifting the congregation to the "ivory towers."
"Always You" by Ruth B (Canada). Singer-songwriter Ruth B (Ruth Berhe) was raised in Alberta, Canada, by Ethiopian immigrants. She began releasing music in 2015. This song was part of the soundtrack for the film Maybe I Do.
"Come on Spring" by Luluc (Australia). The Australian band Luluc, one of my favorite husband-and-wife duos, has been on my radar for a decade. The topic is the emergence of spring: "Bring us your flowers and all those pretty things."
"You Are Invisible" by Anya Marina (USA). Born in Michigan and raised in California, Anya begins this song with a familiar pop orientation. At the mid-mark, the song shifts into a moody trip-hop ballad, with a sparkling orchestral finish.
"Come to an End" by Nik Ammar (USA). Accomplished music producer and multi-instrumentalist Ammar began his career as an instrumentalist and songwriter. On this song, I'm dying to know who the female vocalist is—what a beautiful voice! These days Ammar writes music for television and films.
"Nothing But You (Acoustic version)" by Bob Moses (Canada). The Vancouver, BC, duo re-released this acoustic version of an earlier track. Notice the piano, strings, and acoustic guitar backdrop that ushers us down the aisle and hangs around to carry us back to the exit.
"Feelings" by Holen (Belarus). Holen, a.k.a. Heard Right, is affiliated with the Monstercat electronic music label in Vancouver, BC. This is a good companion piece to the next track.
"Belong" by TWO LANES (Germany). The Berlin-based brothers Leo and Rafa have created a signature sound that combines acoustic piano, analog synthesizers, and minimalist beats into a serene, lifting swoon. The lyrics sum it up: "Find another wave this time / Find another place to rest my mind / A place where I belong. . . ."
Enjoy free full tracks for this playlist under DJ Andy Bargerstock on Spotify.