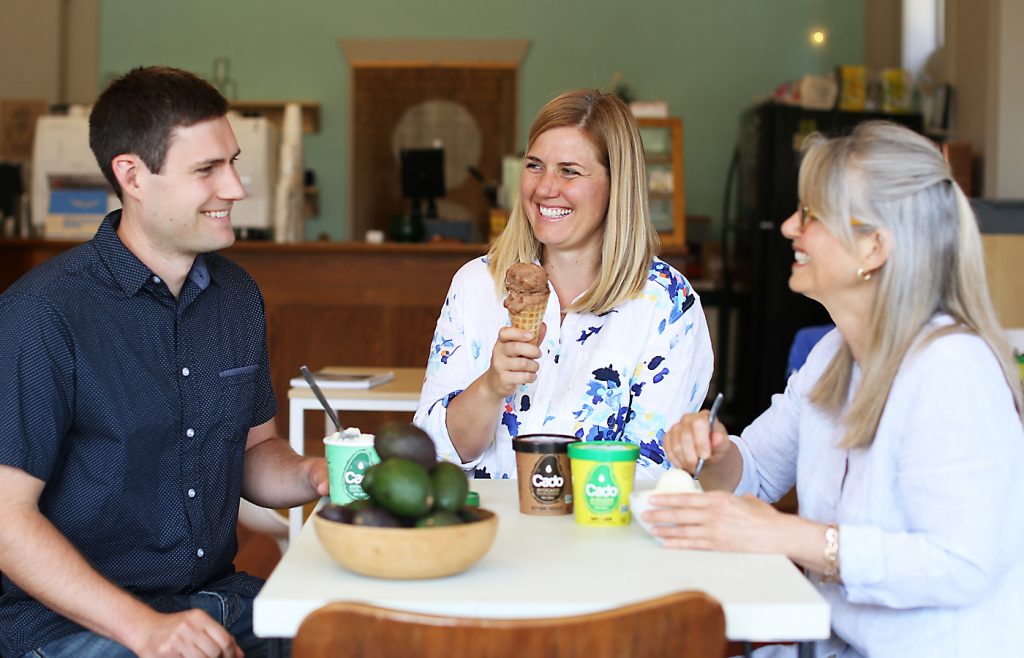 As if we needed an excuse to indulge, July is National Ice Cream Month. Nothing beats the heat like ice cream. In your quest for creamy, satisfying, icy goodness this summer, consider Cado, a locally produced, nondairy ice cream—that's made with avocado.
Produced by the Fairfield family business that also makes Shaktea Kombucha, Cado is unique. "There's nothing like it on the market," says co-owner Meghan Dowd. Unlike dairy- and coconut-based ice creams, Cado is free of saturated fats. "Heart-healthy fat sets our product apart from other dairy and nondairy ice creams," she says. And vegan confections taste better than they ever have before.
"Cado is avocado based, not avocado flavored," Dowd stresses. "You can't detect it. The cool thing about avocado is it has a pretty neutral flavor."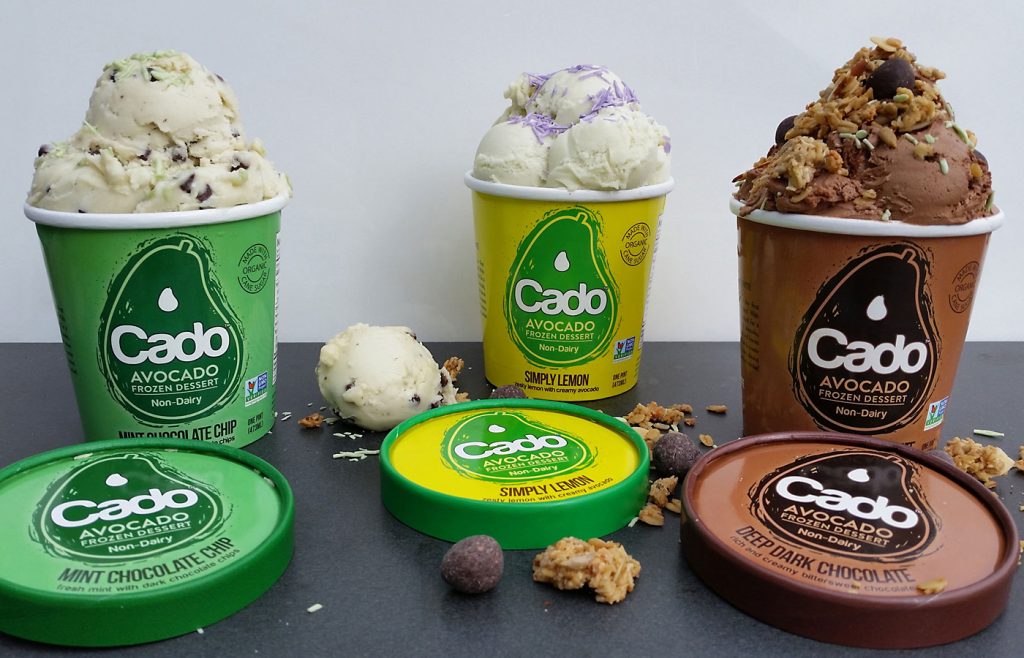 She says even people who dislike avocados can't discern any avocado flavor. And customer feedback has been really positive. "Even if people aren't vegan, or if they don't have dairy issues, they're choosing it because they like the taste and they know it's a little bit better for them."
We all know children can be the strictest food critics, and Dowd's children think Cado is great. "I love giving this kind of ice cream to my kids," she says. "It's the best kind of treat to give them in the summer."
An increasing number of people are interested in vegan treats, whether because of allergies, dietary philosophy, or taste. "The world seems to be waking up to plant-based food," Dowd says. Last year, the New York Times noted this trend in an article entitled "Vegan Ice Cream Enters a Golden Age."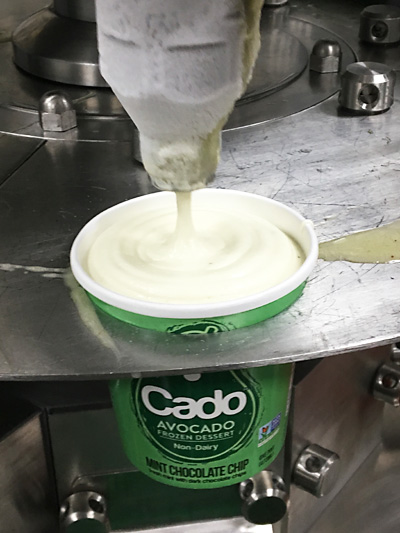 Meghan, along with her brother, Jack, and her mother, Deb, have been producing Cado for almost three years. With a deep interest in health and nutrition, they began experimenting with avocados as a dairy replacement in smoothies and cream pies. And they noticed there was no true avocado ice cream on the market. Some avocado-flavored ice cream existed, but it was dairy based. No one was taking advantage of the innate creaminess of avocados.
Dowd says they moved quickly to remedy that lack, having learned through their kombucha business to "seize those moments when we have something new." Jack, whom she calls "the recipe master," did a number of trial batches until settling on a final product.
To balance out the unusual base, they started out with familiar flavors: mint chip, chocolate, and lemon. They've recently reformulated the original recipe, making it more scoopable, with a texture very similar to traditional dairy ice cream. They've also redesigned the labels and have four new flavors in the works: vanilla, salted caramel, cherry amaretto, and java chip.
Perfecting their product has paid off. It's been a year of rapid growth for Cado, which is now in 1,100 stores nationwide: Whole Foods, Fresh Thyme, Fresh Market, Jewel Osco, and independent co-ops and natural markets in every state but Alaska. Locally, they're at Everybody's Whole Foods, some Hy-Vees, and New Pioneer Co-op.
Dowd is happy to provide an ice cream everyone can feel good about eating. Cado is created using the very best ingredients. "When we create products, we create them with a lot of care," she says. Cado is non-GMO certified and made with certified organic ingredients. Avocado's healthier fat base is lighter and easier to digest, and is suitable for many people with food allergies and food sensitivities.
Dowd is thrilled Cado provides everyone with something they can eat and enjoy. "It's really rewarding to offer people a healthier way they can indulge in ice cream," she says.
For more information, visit CadoIceCream.com. Follow Cado on Instagram for giveaways, promos, and demo information.
Ice Cream Facts
The average American consumes 23 pounds of ice cream each year. Vanilla is the most popular flavor, with chocolate coming in second. While the exact origin of ice cream is unknown, both the Romans and the ancient Chinese had icy desserts that could have inspired ice cream, and people have been enjoying ice cream cones since they were introduced at the St. Louis World's Fair in 1904. Over the years, a number of different variations have evolved, from dairy-based creations to sorbet and sherbet, as well as nondairy rice, soy, almond, and coconut-based icy treats.